MICE (Meetings, Incentives, Conferences & Exhibitions) travel at Charles de Gaulle Airport "CDG" is a great way to combine business and pleasure. The airport has everything you need to make your business trip as smooth and stress-free as possible and it's also a popular destination for bleisure travel.
And with the aid of our corporate travel solutions at Charles de Gaulle Airport "CDG" you will have the best airport concierge service to assist you in completing your MICE travel formalities as smoothly as possible, from the moment you arrive at the airport airssist will be there for you.
What is MICE Travel?
MICE travel stands for Meetings, Incentives, Conferences, Events, and Incentive travel.
The names "Meetings Industry" and "Events Industry" which are growing more popular, have taken the role of MICE tour in recent years. It plays a vital role because practically every aspect of business travel entails regular occurrences. Connecting specialists, fostering partnerships, fostering new ideas, and encouraging development are always the main goals.
Why Is MICE Travel Important In Tourism?
MICE Travel is an important part of the tourism industry because it brings in business & corporate travelers who are looking to explore new destinations and spend money.
MICE travelers are typically well-educated and well-traveled, so they are often willing to pay for high-quality accommodations and experiences. As a result, MICE travel can be extremely profitable for tourism destinations and it can help to boost their economies. But it's not just about making money. MICE travel can also help to create connections with people from all over the world and it gives visitors a chance to have a more immersive experience it also helps to drive local economies.
By attending conferences, exhibitions, and meetings MICE travelers can get a deeper understanding of the local culture and landscape. Overall, MICE travel is an important driver of both tourism and the local economy.
A Closer Look At Charles De Gaulle Airport "CDG"
Airport Code: (IATA: CDG, ICAO: LFPG)
Airport Name: Paris Charles de Gaulle Airport
Location: Roissy-en-France, France
No. of Terminals: 3 Terminals
Distance from City Center:  23 Kilometers
As one of the world's fashion capitals, Paris is also a popular destination for business tourists. Numerous prestigious firms, like Channel, Louis Vuitton, Yves Saint Laurent, and Dior, have their headquarters there.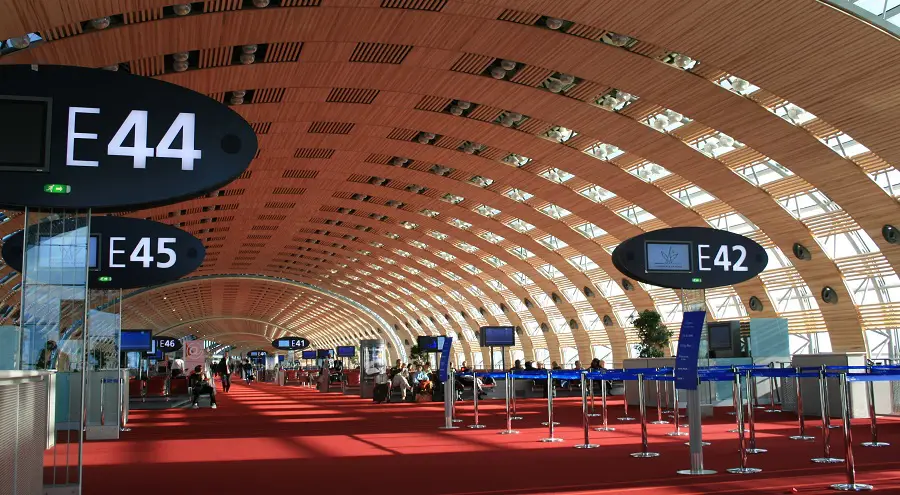 Paris Charles de Gaulle Airport is an important MICE airport, often known as Roissy Airport, France's largest international airport and the main airport serving Paris, the nation's capital. It was dedicated in 1974 at Roissy en France and is named after statesman Charles de Gaulle.
MICE Travel Solutions at Charles De Gaulle Airport "CDG"
Boost productivity and streamline processes with our MICE Travel solutions at Charles de Gaulle airport "CDG". We are aware of the difficulties involved in organizing a successful trip to any type of event, from small meetings to incentive trips and significant conferences. airssist offers seamless MICE travel solutions at Charles De Gaulle Airport to ensure that you and your corporate group, and your destination are all met with elegance.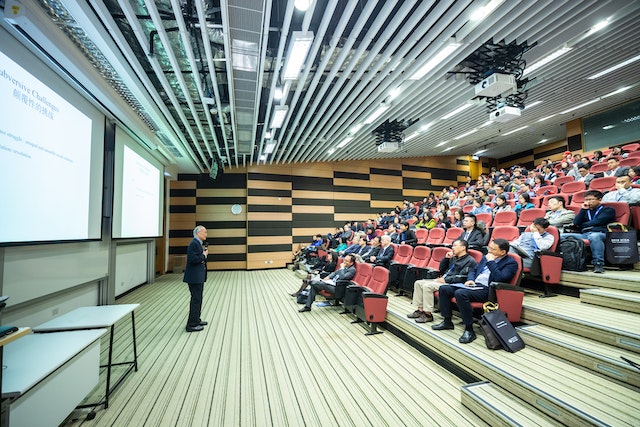 Also Read: Which Airport Should You Fly Into – Paris Charles de Gaulle or Orly?
Charles De Gaulle Airport Meet & Greet for MICE Travel
MICE travelers are time-conscious and always seek business solutions that would provide them with more time at Charles De Gaulle Airport to finish work. This is what makes Our Meet and Assist service the best for business MICE travelers.
Our Greeter will meet you at Charles De Gaulle Airport and remain with you the entire time to help you with all airport formalities, take care of your luggage, grant you access to the airport lounge, and most importantly, grant you access to the Fast-Track Lane so you can bypass lines and receive a priority pass.
Airport Greeter to Guide you Through CDG Processes
Avoid Queueing With Our Fast-Track Services.
Navigate the Charles De Gaulle Airport with our Buggy Transportation
No More Luggage Struggle with Our Porter Service
CDG's Lounge access
VIP Terminal Access for MICE Travelers at Charles De Gaulle Airport
When you book VIP Terminal service at Charles De Gaulle Airport, you'll gain access to a private room where you can relax while enjoying the open buffet and lavish business facilities and our experienced team takes care of all the necessary formalities at Charles De Gaulle Airport.
You will go through a private TSA and security check to avoid the lengthy security and immigration queues. Finally, you will be carried in style in a limousine to the plane or airport door.
Private Entrance
Exclusive Amenities
TARMAC Transfer
Private Suite
Dedicated Valet parking
Major Formalities are Done by our Greeter
Limo Transportation for MICE Travelers From/to Charles De Gaulle Airport
Enjoy and experience luxurious transportation during your MICE Travel, by booking our Chauffeured Limo Service for transfer from/to Charles De Gaulle Airport or for full-day and in-city transfers.
Multi-Lingual Drivers
Private And Matchless Ride
Be On Time For Your MICE
We Fulfill Urgent Requests
Private Jet Charter for MICE Travelers at Charles De Gaulle Airport
Avoid the crowds of passengers even when flying commercially and enjoy the privacy of a private jet passenger. When you book a private aircraft through the airssist charter marketplace, you'll enjoy security, privacy, leisure, and luxury. Choose a private jet from our extensive collection of aircraft for your MICE tour to enjoy exceptional bleisure travel at Charles De Gaulle Airport "CDG".
Preventing Delays & Cancellations
High level of luxury, comfort, privacy, and security
Choosing the size and type of aircraft for your MICE travel at CDG Airport
Business facilities in some aircraft
Take advantage of our Airport Business Solutions at Charles De Gaulle Airport that not only makes your MICE travel memorable but also productive and relaxing. airssist concierge services at Charles De Gaulle Airport were founded to make your MICE tour extra pleasant. From the moment you arrive at the airport, airssist will be there to assist you in completing your trip formalities as smoothly as possible, and to give you with the best service possible. Book now