You're on the right road if you already know that it has more to do with meetings than fuzzy rodents. However, there is still a great deal to learn about MICE Travel. In a nutshell, MICE Travel is a significant sector of the hospitality business and, depending on how a hotel is configured, can account for more than 50% of its revenue. Keep reading to learn more…
What is MICE Travel?
Meetings, Incentives, Conferences, and are all referred to as MICE Travel.
MICE has been replaced in recent years by the terms "meetings industry" and "events industry", which are becoming more common. Due to the frequent events that almost every sector of business travel involves, it plays a significant role. The major objective here is always to connect experts, encourage relationships, support fresh thinking, and encourage development.
  A closer look of the four MICE Travel pillars:
Meetings
Convention facilities or hotel conference rooms are the usual locations for meetings. They are one-day gatherings of professional to discuss a significant problem or establish objectives for the company.
Incentives
Travel rewards are incentives that a business may offer in exchange for outstanding professional performance from specific workers, teams, or partners. Employee loyalty is greatly improved by a few days spent on the company's dime at a resort, hotel, or other well-known hospitality location.
Conferences
Conferences are intended for a large corporate travel group to share knowledge over a number of days and elevate meetings to the next level. Key members of the organization as well as outside speakers and the general public are frequently included.
Exhibitions
Exhibitions are simply trade events where  a company  advertises to the public its primary goods and services. They are intensely targeted  occasions that promote sales, aid in staff networking, and foster long-lasting company ties.
7 Considerations To Think About While Selecting The Best MICE Venue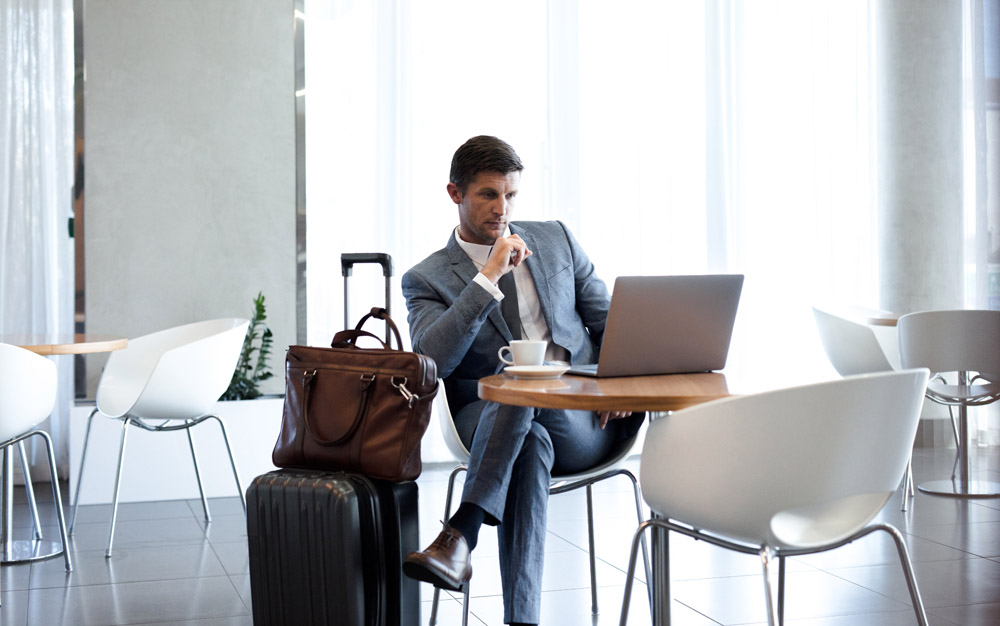 Event planners must make a list of the characteristics their desired venue should have in order to choose the finest alternative. Here are a few factors to take into account when making this crucial selection because every event has different needs:
1.      Schedule and Availability
Finding a venue that can be booked on the specified date is a necessary if you have a definite date for the event. If the event date is still up for debate, you will have the opportunity to haggle with the venue's management and potentially choose dates that better suit your schedule and financial constraints
Take note, however, that having this degree of flexibility has a drawback. Dealing your decision increases the likelihood that another business may book your preferred date before you. This is particularly true if you chose a busy period for MICE Travel events.
2.      Location and Accessibility
For instance, Singapore is a fantastic general site for MICE events because the nation has several hotels and conference centers that are built to deliver a top-notch MICE experience. Another choice, if you're in a position to do so, is to place your participants at a Singapore airport hotel, which offers the greatest convenience to those who need to enter and exit the country as soon as possible.
3.      Capacity and MICE Facilities
Along with the group seating options that the venue can offer, you should also research the equipment and amenities that are readily accessible for use during your event. Are the venue's sound system and stage set up adequate for your needs? if not, it would be wise to start looking for providers who have expertise in these fields right once.
4.      Accommodation Options
You must offer attendees traveling from far locations suitable lodging options if your event is intended for them. Many hotels that host MICE Travel events provide their customers with package offerings that include affordable lodging options for a number of their guests and attendees.
But what if you're hosting the event in a conference room that isn't connected to any hotels or other housing facilities? Thankfully, you can still collaborate with the local resorts and hotels. This will make making travel and lodging arrangements for your guests much simpler.
5.      Capabilities for Catering
Are you happy with the caliber and selection of the food served at the venue and does it have its own food and beverage division? If the answer is yes, it will be simpler for you to guarantee your participants' and guests' comfort. Don't forget to let your caterer know if you anticipate a diverse and international group of attendees. In this approach, you can cooperate to provide these visitors options they'll like.
6.      Ambience
A venue's atmosphere has the power to make or break an event. You require a location that fits the theme of your conference, for instance, if it is about high-tech manufacturing procedures. In this case, you should select a location that features cutting-edge engineering and architectural trends. Additionally, the location should have state-of-the-art lighting and sound systems.
No matter what the topic of your event is, choose a location with cutting-edge amenities is a smart move. Your participants will be in the correct frame of mind if you have dependable, modern equipment and a neat, stylish setting. They will be able to take full advantage of the activities you have planned as a result of this.
7.      Packages and Cost
Finally, it's essential to consider the venue's cost as well as the value that their packages give. Some hotels provide a certain number of complimentary rooms, while others give deals on catering and bar services.
Let's imagine your function is only a few hours long and you don't really need to provide your attendees with full meals. In this situation, choosing a location that provides attendees with complimentary meeting supplies over a hotel that offers heavily discounted lodging makes more sense.
Why Are MICE Travel Important In Tourism?
Travel for business purposes is related to MICE tourism. For work-related reasons, a business traveler must go outside of the city, state, or nation. Although the travel industry can be broadly divided into various sorts, MICE tourism has grown in importance recently.
Meetings, incentives, conferences, and exhibits, or MICE Travel, are regarded as a significant component of the business tourism sector. Only 18% of the overall number of tourists were meeting attendees, but they provided 32% of the industry's yearly tourism earnings. Hosting a business event is therefore viewed as a very effective approach to boost the nation's
Networking
Maintaining a current network of connections and solid relationships with your peers are essential. Additionally, corporate events offer fantastic chances to network with seasoned MICE Travel experts, guests, and other MICE delegates. A crucial component of this sector is making relationships, learning, and adhering to the highest international standards.
Brand Awareness
Corporate events help businesses position themselves more effectively and give them more clout in the markets where they compete. In other words, demonstrating to the public that business is booming is the responsibility of social gatherings, parties, conferences, and celebrations. Leading groups, including Meeting Professionals International (MPI), take advantage of these occasions to highlight their top employees and dynamic communities.
It is important to note that well-positioned initiatives are more likely to attract and keep customers since they are well-liked by the general public. It indicates that in addition to gaining popularity within the industry, the business also distinguishes itself from the competitors and builds trust with future clients.
Encourage Teams And Co-Workers
De motivation has detrimental effects on both productivity and the employee, including increased stress, Burnout syndrome, and even depressive states. Therefore, corporate events can serve as a motivating action, particularly when tailored to satisfy employees' needs.
It is crucial to hear what employees have to say since doing so makes them feel valued, which boosts productivity.
Professional Development
Through lectures, conferences, and training opportunities, corporate events support the professional growth of the employees already employed by the organization.
The technological advancement of personnel, who may use their knowledge to enhance production procedures, is a significant advantage.
Who Are MICE Travelers?
It becomes clear that MICE travel is very purposeful and business oriented because corporations and associations are its main clients and nearly all events are a part of a corporation's or association's normal activity.
Let's talk about MICE travelers right now. The intended audience, or MICE travelers, are typically executives or officials working at various levels of a company's hierarchy, organization, or association. However, the visitors would come from or represent various professions, levels of hierarchy, and organizations for each sort of events.
For Example: A printing industry event would draw printing houses and publishers, trade and service companies, multimedia and designing firms, and professionals in designing, graphics, publishing, printing, etc.
The type of event actually determines the kind of visitors, by professions and positions, and type of organizations it attracts. Architects, interior designers, consultants, builders, engineers and construction firms, etc. will all be present at a building and construction event. Similar to this, numerous association executives and corporate members will attend an association meeting or event.
Do You Want A Memorable Business Trip
Take advantages of our airport concierge services that not only make your journey memorable but also relaxing and productive. airssist concierge services at the airport founded to make your business travel extra pleasant. From the moment you arrive at the airport, airssist will be there to assist you in completing your business trip formalities as smoothly as possible, and to give you with the best service possible. Book now
The Bottom Line
MICE travel has a special element called incentive travel. The leisure travel sector and other MICE types of travel specialists frequently collaborate with incentive travel planners, even though all types of require complex collaboration with third parties.
In contrast to the other three MICE Travel vacation destinations, incentives are entirely or almost entirely covered by the sponsoring business. They are frequently presented as incentives or prizes, frequently as a component of a larger incentive scheme, and are more focused on fun than learning. In contrast to other types of MICE travel, incentive travel must be organized and advertised differently. The main objective is to provide guests with lasting memories without going over budget.