Cyprus is one of the most popular tourist destinations in the world. It is also one of the preferred places to do business in Europe, with over 3 million visitors annually. The two largest airports in Cyprus are Larnaca International Airport and Paphos International Airport, which are located in Larnaca and Paphos respectively. These airports have stable and well-developed infrastructures, world-class services, duty-free shops, and many amenities such as catering, vehicle rentals, parking, and bus terminals.
Larnaca International Airport (LCA)
Larnaca International Airport is located 4km southwest of the city of Larnaca in Cyprus. Larnaca Airport is the main international gateway into Cyprus and the largest commercial airport in the area controlled by the Republic of Cyprus. The IATA airport code for Larnaca is (LCA).
The airport was developed in a rush toward the end of 1974 after the invasion of Cyprus by Turkey in July of that year forced the closure of the Nicosia International Airport. The site on which Larnaca Airport was built has previously been used as an airfield in the 1930s and as a military installation by British forces.
Larnaca International Airport officially opened on the 8th of February in 1975 with limited infrastructure facilities and a prefabricated set of buildings consisting of separate halls for departures and arrivals.
Among the first airlines to use this new airport were Cyprus Airway and Olympic Airways, both of which used turboprop airliners as the runway was too short for jet aircraft.
Due to Cyprus' status as one of the world's most popular tourist destinations, traffic in Larnaca Airport has steadily increased to over 5 million passengers a year, doubling the capacity that the airport was initially designed for. A tender was put out in 1998 to further develop the airport and increase its capacity. Cut your time in half at the busy Larnaca Airport by booking your concierge services with airssist today!
Larnaca Airport has one primary world-class passenger terminal where departures are accommodated on the upper levels, while arrivals are accommodated at the ground level. The old terminal is still in use as a VIP terminal, used for high-profile individuals, heads of state, private aviation, and cargo. Book your VIP Terminal access at Larnaca International Airport by using airssist today!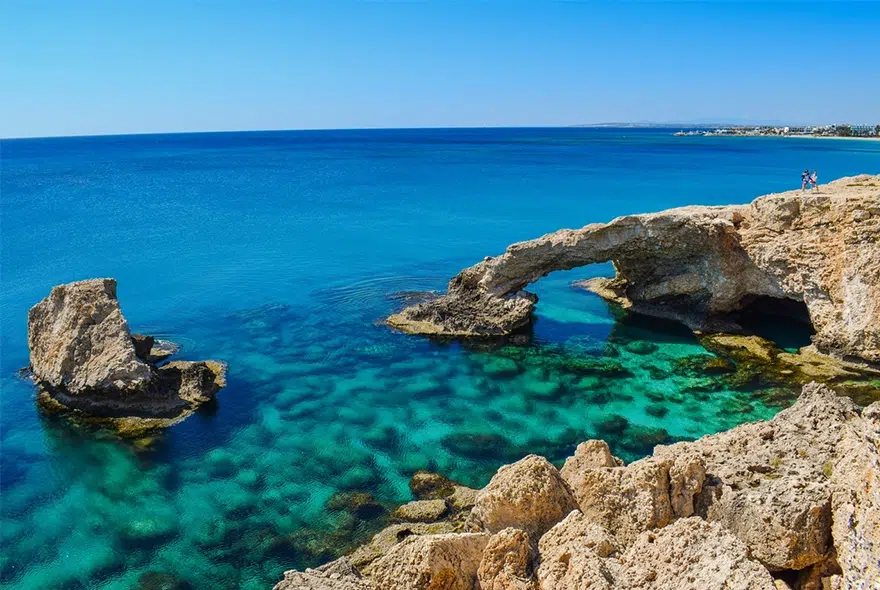 Larnaca Airport Services
Larnaca International Airport takes most flights arriving in Cyprus and is the closest airport to Ayia Napa, Nicosia, Limassol, and Protaras. The airport offers most services and amenities you can think of such as:
Medical centers
Car rentals
Restaurants & Cafes
Duty free stores
Currency exchange
VIP hall
Banks
Airlines
Tax-free terminal
High-speed Wi-Fi
Souvenir shops
Luggage wrapping & storage
Porter services
Public transportation
Animal transportation
Express lane & spa
And more!
Larnaca Airport Transportation
Visitors have a wealth of transportation options for getting to Larnaca Airport or traveling directly from the airport to any city in Cyprus.
The most common and convenient option is traveling by Taxi. You can find the taxi service by the exit at the lower level of Larnaca Airport. A taxi to Limassol or Nicosia will take about 35 minutes and cost you around 50$. A taxi to Paphos will cost about 100$ as it takes almost 1 hour and 30 minutes to get there. A taxi to Ayia Napa or Protaras will take about 40 minutes and cost 60$.
Visitors can also take the express bus to get to Limassol or Nicosia, as well as many other locations around Cyprus. We recommend that you research bus routes and timetables thoroughly before hopping on a bus by using the handy Cyprusbybus website.
Larnaca International Airport also has several car parks designed for short or long-term parking. Book your chauffeured transportation to ensure a safe and comfortable journey to/from Larnaca Airport!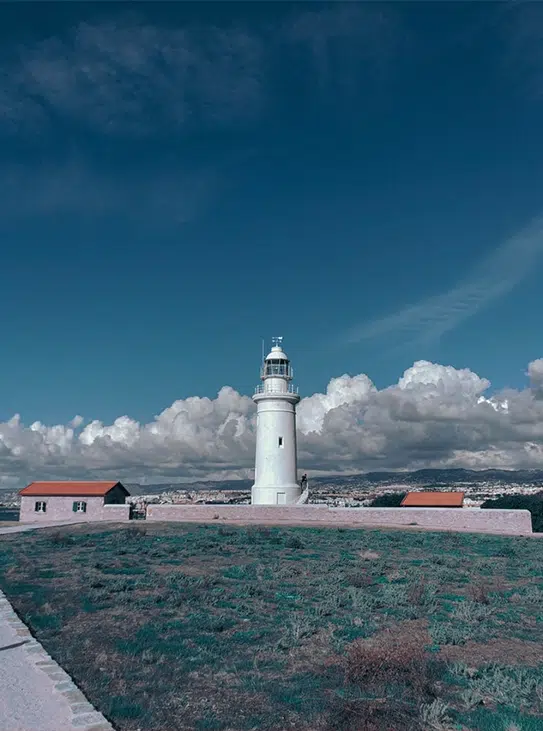 Paphos International Airport (PFO)
Paphos International Airport is a joint civil-military public airport located 6.5km southeast of Paphos in Cyprus. Paphos airport is the second largest airport in Cyprus, just after Larnaca Airport. Paphos Airport is mostly used by tourists vacationing in western Cyprus as it provides easy access to popular resorts such as Limassol, Coral Bay, and the city of Paphos itself. The IATA airport code for Paphos is (PFO)
Hermes Airports Limited took over the development, construction, and operation of Paphos Airport for 25 years in May 2006. During this time, the airport served over 1.5 million passengers, and a new terminal was opened in 2007, and 2008 respectively.
Ryanair announced that they were going to open their 50th base in Paphos Airport on the 10th of January in 2012. They placed 2 aircraft in Paphos and instated 15 new routes, offering over 80 flights a week in 2012. The reason they opened this base was due to the reduced landing charges offered by Hermes Airports Limited's incentive scheme and the fact that they could easily operate within their 25 minutes turnaround time.
Facilities in Paphos airport include 28 check-in desks, 1 special baggage check-in, 7 gates, 22 aircraft stands, a bank, restaurants, bars, a duty-free shop, a gift shop, cafeterias, a tourist help desk, disabled access facilities, and so much more! Book your VIP airport concierge services using airssist's world-class platform today!
Paphos Airport has one terminal that annually accommodates over 2 million passengers, and a new four-lane road is being planned to link the airport and Paphos Airport so passengers and staff can avoid using the heavily congested B6 road and the E603 road.
Paphos Airport Services
Paphos International Airport is preferred by tourists thanks to its close distance to popular vacation resorts, as well as its first-rate services and amenities such as:
Currency exchange
Luggage wrapping & storage
Car rentals
Duty free stores
Baby/parent rooms
Disabled access facilities
Refrigerated storage for cargo
Banks
Restaurants
Cafeterias
Bars
Gift shops
And more!
Paphos Airport Transportation
Travelers have many transportation options for getting to Paphos Airport or traveling directly from the airport to any city in Cyprus.
Taxi services are available and can get you almost anywhere in Cyprus. A taxi to Coral Bay costs about 25$ and takes 20 minutes. A taxi to Limassol takes about 45 mins and costs 50$. A taxi to Larnaca costs about 100$ as it takes almost 1 hour and 20 minutes to reach the city.
You can also travel to Limassol, Larnaca, and other locations in Cyprus by using the express buses, shuttles, or coaches. We strongly recommend that you research bus routes and timetables before you leave the airport by using the incredible Cyprusbybus website.
Taxis and other transportation options are simply not available at night or don't stop at certain locations. Book your chauffeured transportation today and stop worrying about the journey to/from Paphos Airport!