Wasting time in waiting at the airport, checkpoint queues, getting lost in crowded airports, stress… Yes, you will face all this and more struggles at the airport if you don't use
airssist airport concierge services
to make your travel experience hassle-free and easier. Let's dive into the details of the airport concierge service with
airssist
blog to know how important this service is in the life of every traveler!
What does airport concierge mean?
Concierge services at the airport mean facilitation services in complex airport procedures so that you ensure smooth airport passage and skip long lines with exclusive access to immigration counters and assistance in taking care of the travel requirements of each passenger and most important of all that any passenger of any booked class can book these services without the condition of being a frequent flyer, a member of the annual membership clubs, or a VIP traveller.
A Glimpse into the Concierge History
The word concierge came from the Latin derivation "conservus", which means the "keeper of the keys" in the Middle Ages. It is certain that the word concierge came from France. During the Middle Ages, the concierge served and took care of the royal families, and later in the 18th century, the concierge's duties expanded to be responsible for facilitating the affairs of the king's family personally. The concierge's specialty went outside the castle doors at the beginning of the 19th century, when he took over several government buildings and places and lived in small apartments in those buildings. Then the position of hotel concierge appeared at the end of the 19th century. Welcoming tourists from different cultures, the concierge was a personal companion and friend to tourists.
Then, in our contemporary time, concierge services have moved to include airport services globally to ensure passengers' smooth airport experience and to skip long lines in the airport. Airport concierge services have become an integral part of the journey of any traveller looking for a comfortable, stress-free, and time-saving trip.
What Services Do Airport Concierge Offer?
airssist company offers airport concierge services at the highest levels of professionalism, airssist is trusted by traveler all over the world with 4.9 ratings on Google and trusted pilot.
airssist Airport concierge services include:

to help travellers skipping long airport queues and forget the hassles of airport complicated formalities, by offering personal assistant (greeter) who guides you through all airport procedures and helps you to finish all formalities, fast track services to avoid crowds and pass through unoccupied special lanes for check-in, immigration, security, and COVID-19 tests, airport lounge access to enjoy the most luxurious part of the Meet and Greet service with premium access to the airport lounge where you can sit and relax through the waiting time in the airport, buggy transportation service to save you time and effort at large airports, porter assistance to carry your heavy luggage, and more…


VIP lounge service is also called private lounge; this service provides the finest amenities for travelers to ensure that the traveler's privacy is preserved in a private lounge far away from crowds. VIP airport service provides all kinds of high-quality features to make the traveler feel at home.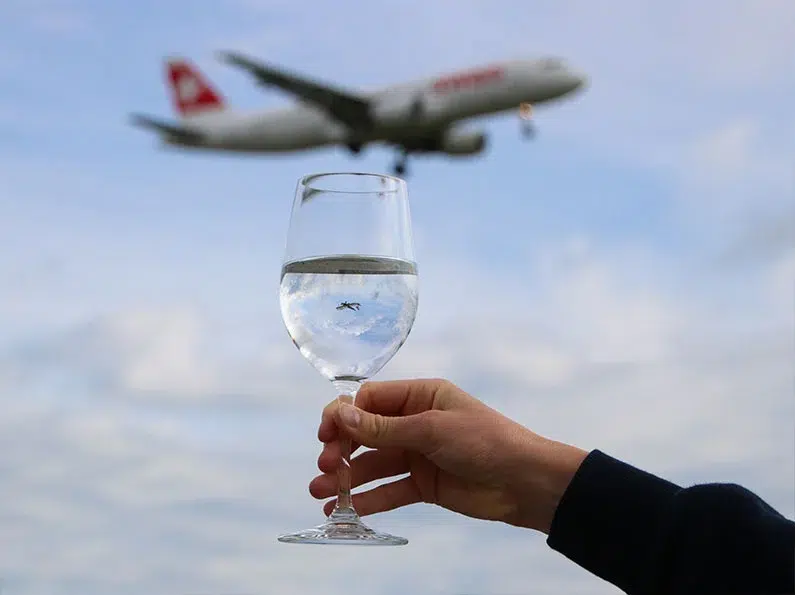 Who Benefits from airssist Airport Concierge Services?
Airport concierge services are important for a variety of travelers:
Luxury travelers
Business travelers
First-time travelers
Children traveling alone
People with disabilities
What skills do you need to be a greeter for concierge services?
Punctuality because you must be at the airport before the arrival of the passenger to greet him
The spirit of fun and positivity
Being friendly and understand others' needs
Ability to integrate and work with a dedicated team
To have a sense of initiative and love to help people
Being qualified to speak several foreign languages
Why to Book airssist Airport Concierge services?
Travelers around the world seek to book airsssit Airport concierge services due to the following reasons:
airssist helps VIP travelers to enjoy the luxurious amenities in exclusive lounges with VIP assistance services
A Personal assistant will guide you through all airport procedures
Enjoy a hassle-free airport travel
Cut the time spent on airport formalities
Dedicated porter at your service to carry your luggage
Fasttrack your airport experience
It's wise to make your trip free from all kinds of hassles that are difficult for you to deal with, especially in the presence of the airport concierge services that airssist provides efficiently, as it facilitates all airport procedures and provides all amenities and luxury for you.