Companies can increase their profits by as much as $12.5 for every dollar spent on Corporate travel if the trip is well-planned and performed.
Businessmen nowadays prefer self-booking and other forms of independent travel planning. To maximize the return on investment from business trips, companies strive to reduce associated costs. Managed travel programs and innovative corporate travel management systems can help you achieve your goals.
Our corporate travel management guide for organizing business trips can help you accomplish these goals and more.
What Exactly is Corporate Travel Management?
The term "Corporate Travel Management" refers to the process through which a firm exercises control over, keeps track of, and provides an accounting of its travel-related expenditures. It is possible to delegate Corporate travel arrangements to in-house travel coordinators, external Corporate travel services, or office administrative personnel.
Even while these programs are generally referred to as corporate travel management "CTM", even small businesses can benefit from a specialized program.
What is the Goal of Corporate Travel Management?
Some businesses value corporate travel management programs because business travel is so critical to the success of their firm and its workers. Despite the commonplace nature of video conferences, there is still no alternative to face-to-face contact when developing and maintaining client and colleague relationships, turning prospects into customers, and networking with other professionals in the field.
Businesses may want to think about the advantages of corporate travel management programs, such as:
1- Cost-Cutting Measures
Corporate Travel Management agents, teams, and specialists should be more knowledgeable about corporate travel than the average employee. They are frequently better suited to negotiating or discovering the most outstanding prices on flights, hotels, insurance, and other travel-related expenses.
2- Saving Time
Organizing a business trip requires significant time and effort, especially if your personnel travels frequently. Corporate Travel Management teams take on the responsibility for your employees or finance department, allowing them to focus on their tasks.
3- Policy Enforcing
Corporate Travel Management personnel can assist in the enforcement of corporate travel regulations, allowing businesses to monitor and reinforce compliance concerning hotel, car, and airfare spending restrictions, vendor stipulations, and other factors.
What are The 6 Phases of Corporate Travel Management?
initially, the scope of "Corporate travel management" has been limited to only reserving flights and lodging. However, with the rise of customization in corporate travel, workers are looking for additional amenities and assistance when away from home. As a result, the two-step corporate travel management process has evolved into a six-stage process.
Creating a company's travel policy, reserving flights and lodging, and compiling post-trip reports on employee business travel expenses are all part of today's sophisticated corporate travel management processes.
Consider the 6 steps involved in corporate travel management and planning:
1- Travel Policy Development
Your company travel management policy serves as the cornerstone of your whole corporate travel management process. It dictates how various levels of personnel will travel, where they will stay, their per-diem allowance, etc. Therefore, your corporate travel strategy should be cost-effective without sacrificing the safety and comfort of your personnel. To prevent infractions, it should also be understandable by personnel.
A corporate travel management company can assist you in developing a travel strategy that optimizes travel expenditures, meets business travel goals, and assures employee safety and comfort.
2- Flight and Hotel Reservations
Corporate travel management is primarily responsible for booking flights and hotels for employees.
The travel managers are responsible for finding secure and comfortable flights/hotels for staff traveling to various locations. Additionally, each employee's booking must comply with company rules. Typically, companies use the services of corporate travel management (which utilizes a Global Distribution System) to book their flights, as opposed to visiting several Online Travel Agency (OTA) websites.
However, modern corporate travel management businesses also include a self-booking tool that consolidates flight and hotel bookings onto a single platform and streamlines the booking process. By logging into the platform, employees may arrange economical, policy-compliant flights and accommodations on their own.
3- Passenger Assistance
Employees on overseas business trips may require assistance in locating the shortest route to their meeting location, utilizing public transportation and complying with travel restrictions, or in the event of an emergency. Therefore, offering support around-the-clock is one of the most important parts of a company's corporate travel management.
You can hire a travel management company to provide your employees with 24/7 help. With a reputable corporate travel management business, your employees will have access to a dedicated customer service team in case they need to make last-minute modifications or want immediate assistance.
In addition, modern corporate travel management firms offer chatbots powered by artificial intelligence to give client service outside of normal business hours. So that your staff does not feel abandoned on business trips, these bots are ready to handle inquiries about routes, destinations, transportation, etc. as well as ordinary emergencies.
4- Consulting
Providing consultancy services involves providing business travelers with a variety of useful information for their journeys. The information includes destination country traditions, foreign travel etiquette, staff safety evaluations, and more. The evolution and extension of the corporate travel management process have increased the demand for consulting services.
A duty of care plan is an example of a consulting service par excellence. A firm has a legal and moral obligation to protect the safety of its employees within the company and on business trips. A comprehensive duty of care plan can aid in mitigating hazards and ensuring the safety of personnel.
A travel risk assessment checklist is another instance of consulting service. Using specific questions regarding the destination, employee health, emergency training, and data security, it is capable of evaluating all areas of employee safety. Consulting services can assist in increasing employee satisfaction during business trips.
5- Travel Auxiliaries
During hectic workdays and endless meetings, business travel arrangements are certain to be a source of frustration for your staff. For example, they may forget a planned work trip that requires planning. In addition, they may find it difficult to develop a comprehensive itinerary.
Travel auxiliary services include itinerary management, travel updates, alarms for overspending, etc. These services are intended to facilitate business travel for your staff by providing additional support. Multiple other facets of company travel management can be managed with the assistance of travel management software. For example, it can notify staff of forthcoming visits to allow for last-minute preparations.
Moreover, it can assist your employees in creating integrated itineraries based on bookings made with itinerary management. Your staff also has access to digital receipt management, which allows them to capture receipts and quickly incorporate them into expense reports for approval.
6- Analytics and Reporting
The data on travel expenses provides insight into your employees' spending habits, main cost areas, savings, and policy compliance, among other things. You must frequently record and analyze this data to maintain track of your travel expenditures and make adjustments to your travel policy based on a sound basis (if required).
The technology of corporate travel management software enables two forms of intuitive and intelligent travel expense reporting on the trip expenditures and behavior of your employees. The first is real-time reporting utilizing dashboards to show the immediate status of expenditures. The second is monthly/quarterly/annual reporting depicting the travel policy's evolution over time.
The Common Issue with Corporate Travel Management
Interminable email chains necessitated for flight reservations may derail your day and prevent you from getting anything done.
The administrative staff is overworked and stressed because they are responsible for handling all travel arrangements, booking requests, airline changes, and cancellations.
There is a complete breakdown in communication between the finance team and the rest of the company as they struggle to determine who is paying for which trips and why.
The operations staff meticulously crafted a travel policy that no one reads.
It's not the same as booking a trip independently in terms of flexibility for passengers.
Booking online is a must for most tourists since they feel compelled to plan their trips. not within the confines of the company's guidelines
How to Plan Your Corporate Travel Like a Pro in 4 Easy Steps
The following are suggestions for planning business trips of any scope:
Pick a clever booking tool
Ensure round-the-clock assistance for travelers
Real-time organization and use of travel expenditure data
Increased coordination between administration and finance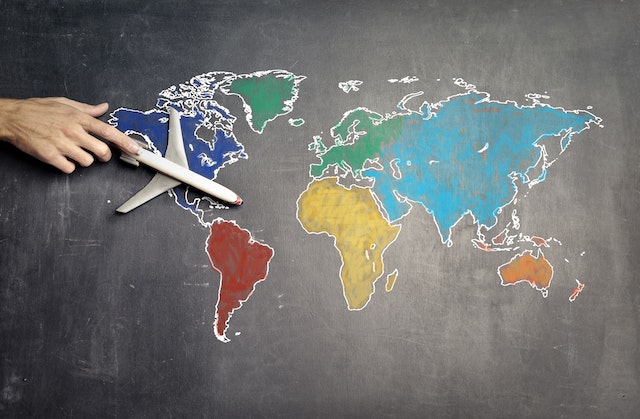 1-  Pick a Clever Booking Tool
Since the advent of internet booking services, companies from all over the world have started using consumer websites to book business trips.
What do you think happens when a business books flights using consumer-grade tools? As there is no one keeping an eye on things, the CFO has to play the bad cop. In any organization, the finance team is responsible for managing corporate hidden travel costs in an overly cautious and controlled manner.
The transition is technologically impossible without it. The first step in modern travel management is settling on a trustworthy, user-friendly platform.
2-  Ensure Round-The-Clock Assistance For Travelers
You'd have to be a vampire that never needs sleep to provide travel support around the clock 24/7, so your best bet is to find a reliable partner who can do it for you.
3-  Real-Time Organization And Use Of Travel Expenditure Data
Successful corporate travel management is not restricted to the office's administrative personnel. Expense management also requires close cooperation between your finance and operations departments. Why? You need data that is not only accurate but also provides valuable insights into travel expenses.
By utilizing cost centers, and labels, and making sure all of your trips are available in the reporting tool, you can generate insightful reports that will aid the finance team in identifying trends, leaks, and opportunities for budget optimization.
4-  Increased Coordination Between Administration And Finance
The fact that modern travel management helps the entire organization is its most crucial component. We've discussed providing stellar support for travelers. We've talked about saving time as an admin. So, what about finance?
Streamlined approvals process
Make the administrative and financial teams' participation in the approval process as seamless as you can.
All invoices must be swiftly collected by the finance team so that spending can be reconciled and clear reimbursement procedures can be established. Utilizing a platform that complies travel expenditures into a single monthly invoice is the most effective method to do this.
Ability to track spend instantly
Consolidate all travel spending onto a single platform so that reports on what is being spent, by whom, and why can be produced (when using tags and labels). Determine whether you need to give them a monthly report or whether they prefer to download it themselves, just like with the bills.
Saving time is only one aspect of fixing corporate travel. Platforms for booking travel from the 1980s and 1990s are still in use by many businesses. This indicates that they markup the inventory to a higher price than what a customer would pay. Reduce travel expenses and implement consumer-grade trip charges to impress the finance staff.
Top Corporate Travel Management Software
Software designed specifically for managing corporate travel is used for everything from scheduling and organizing trips to tracking and reporting.
Other notable features and uses include the automation of corporate travel management requirements and the consolidation of travel invoices and providers.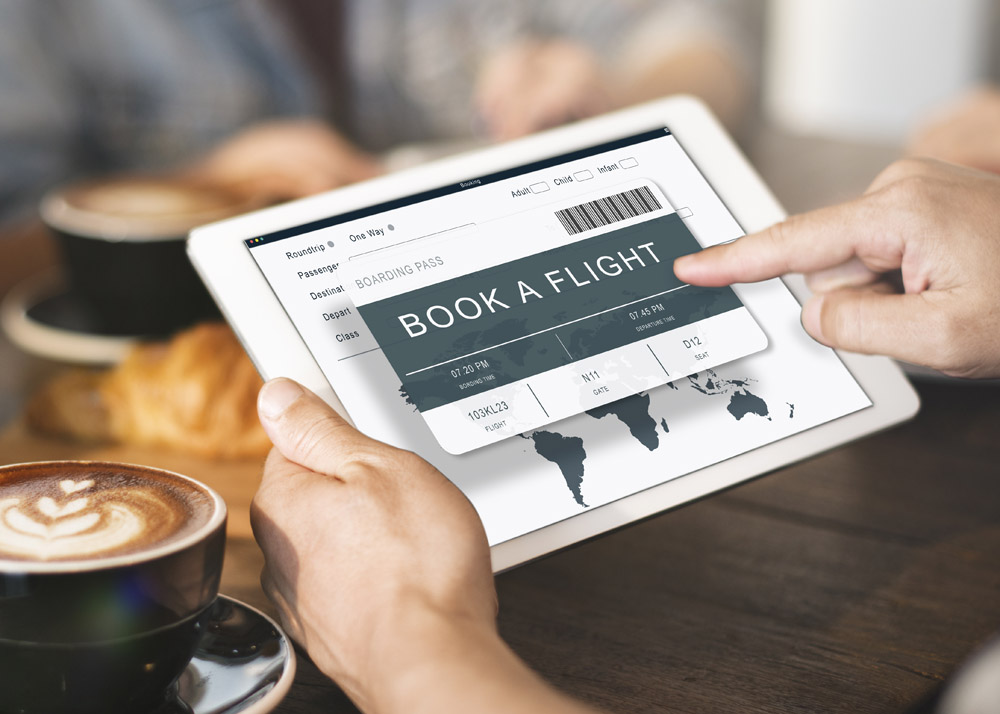 No matter if you're an experienced user of corporate travel management software or just beginning your research, you'll find all the information you need here:
Tools For Airport Concierge Services
You deserve the greatest airport concierge service, so let airssist welcome you, speed up your security, immigration, and check-in processes, and let you travel worry-free with our, greeter, porter, buggy, and more services.
the most opulent airport transit and arrival/departure experience are provided by airssist meet and greet services. You can still get all of these even if you don't travel first class.
Business Travel Booking Tools
By consolidating the largest travel inventory in the globe in one location, TravelPerk approaches this problem. TravelPerk integrates many airlines, hotels, trains, and more into its dashboard and mobile app, just like the websites you use for personal usage, reducing the number of platforms your team needs to visit.
For finance teams, things continue to get considerably more fascinating. When all of your company's travel is booked in one location, managing reservations, and creating reports become tremendously easy.
Airbnb for Work (iOS – Android)
You can reserve a variety of lodging options for your business traveling group.
But there are a few significant variations:
Bookings are associated with the business profile. So, a team member may reserve the property they want, and the finance team can gather the information and generate an invoice later on without having to follow up with anyone
It goes beyond just sleeping quarters. Meeting and conference rooms, as well as temporary office space, can all be rented.
If you're traveling with a group, you may also find fantastic team-building activities using Airbnb Experiences.
TravelBank is Similar to TravelPerk. Team members can book all of their trips through one single platform.
This implies that you may search for, reserve, and manage journeys from start to finish. Providing your staff with a single spot where they can schedule and make payments is also always a huge advantage, as we've stated.
However, the majority of consumers adore its spending report features just as much. The user can screenshot receipts for flights or ground transportation, and these are compared to charges on the business card, similar to some of the features below.
Flightfox is a travel agency management system that offers an online corporate travel management tool where you can evaluate forthcoming trips, download expense records, etc. if you want the experience of having a travel agency but also want contemporary software to go with it.
For sales teams and consultants who use salesforce, Salestrip may be a viable alternative for corporate travel management software. You can track and manage journeys at the CRM level so that you may associate them with various client accounts.
Tools For Managing Travel Expenses
The industry standard for expenditure management is Expensify. It provides a smartphone app for simple expense tracking (just take a picture of your receipt and it will enter the data for you).
Additionally, it now has a new credit option, so staff members don't even have to worry about uploading receipts for numerous transactions.
Brex is a business credit card that works well for both new and existing companies. It provides better rewards than the majority of cards, bigger credit limits, and makes it simple to monitor and control spending across all categories, including travel.
Spendesk assists businesses in tracking and managing spending through credit card services and spend management software. To make budgetary decisions, businesses may simply classify and categorize all spending in real-time.
How to Make Corporate Travel Stress Free for Your Team
Notes for the upcoming meeting, presentation, and more, there is so much on your employee's mind. Making their business travel easy and stress free, especially global business travel, should be your priority. You don't need a business travel planner or business travel guide; you can do so in a few simple ways. airssist today provides you with a list of ways in which you can make corporate travel stress free for your team.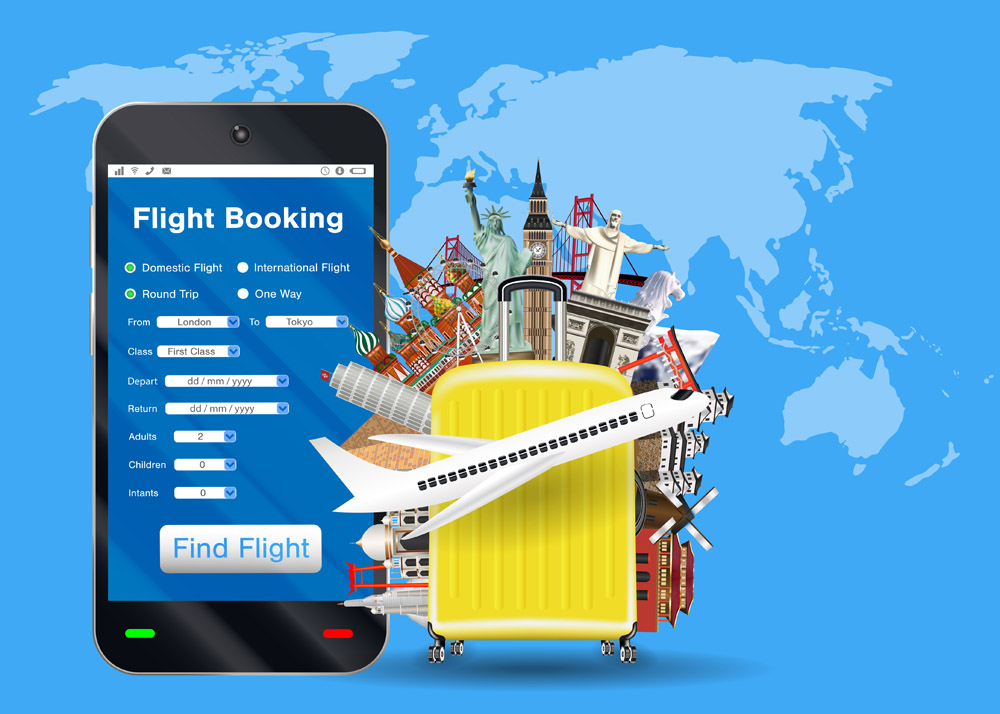 Arrange your Travel by Partnering with airssist
Many travel coordinators/ Manger are now praising airssist as the best assistance with a high score for airport services provided to business travelers worldwide because of the exceptional services it provides from the online booking platform airport concierge VIP services worldwide, Airport Meet & Greet, Chauffeur and Limo services, VIP terminal, and much more. Contact us!