If you are a business traveler, you know how stressful and time-consuming it can be to navigate through busy airports, especially if you have multiple flights or tight schedules. You may have to deal with long queues, security checks, customs clearance, baggage claim, transportation arrangements, and more. All these factors can affect your productivity, communication, and well-being.
That's why you should consider using an airport meet and greet service for your next corporate trip. airssist Meet And Greet service is a luxury concierge service that offers personalized assistance throughout your airport journey. Whether you are arriving or departing, meet and assist service will make your travel experience smoother, faster, and more enjoyable.
How Should Businesses Prepare For The Resurgence Of Business Travel?
Business travel is expected to rebound in 2023 as more countries reopen their borders and ease travel restrictions. However, businesses should not assume that business travel will return to pre-pandemic levels or patterns. Instead, they should prepare for a new era of business travel that will require more flexibility, safety, sustainability, and digitalization. Some of the steps that businesses can take to prepare for the comeback of business travel are:
1- Evaluate And Revise Their Current Travel Policies:
Review and update their travel policies and budgets to reflect the changing needs and preferences of their travelers and clients. For example, they may need to allow more flexibility in booking and canceling trips, provide more options for accommodation and transportation, and offer more incentives for travelers to choose sustainable modes of travel.
2- Ensure traveler and partner health and safety "Duty of Care":
For example, they may need to ensure that their travelers are vaccinated or tested before traveling, provide them with adequate insurance and medical support, equip them with personal protective equipment (PPE) and sanitizers, and monitor their health status during and after trips.
3- Incorporate Information And Technological Resources:
Leverage technology and data to enhance their travel management and experience. For example, they may need to use digital platforms and tools to streamline their travel booking and approval processes, track their travelers' location and movements, communicate with them in real time, provide them with relevant information and guidance on their destinations, collect feedback from them on their trips, and analyze their travel data to optimize their https://airssist.com/about-us/.
The Benefits Of Corporate Meet And Greet Service At The Airport
Increased Efficiency:
With an airport meet and greet service, you don't have to waste time waiting in queues or looking for directions. You will have a dedicated airport greeter who will meet you at the designated point (usually at the aircraft or the air bridge) with identifying signs. They will escort you through all the necessary procedures (such as check-in, security, customs, immigration) with VIP access or fast-track lanes where available. They will also help you with your luggage and arrange your transportation to your final destination. This way, you can save time and energy that you can use for more important tasks.
Improved Communication:
Communication is key when traveling for business. You may need to stay in touch with your clients, colleagues, partners, or suppliers during your business trip. An airport meet and greet service can help you do this by providing a secure space where you can chat with them (such as an arrivals lounge), as well as providing directions or other necessary information (such as local currency exchange rates).
Reduced Stress Levels:
Traveling can be stressful enough on its own, but when you're traveling for work it can be even more challenging. You may have to deal with deadlines, expectations, presentations, MICE, negotiations, etc. An airport meet and greet service can help you reduce your stress levels by taking care of all the details of your airport journey so that you don't have to worry about anything else. You can relax and enjoy your flight knowing that someone is waiting for you at the other end.
Meet And Greet Services To All Kinds of Travelers
airssist meet and greet service is not only convenient but also affordable. You can book it online or by phone at any time before your trip. You can choose from different packages depending on your needs and preferences (such as VIP lounge access).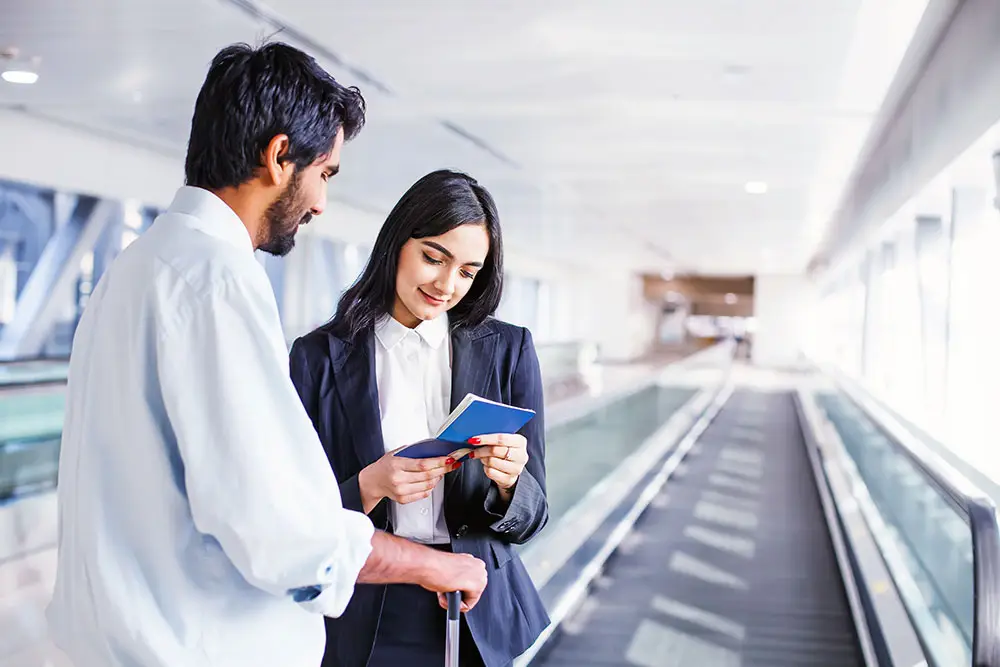 You can also customize it according to your specific requirements (such as dietary restrictions).
If you want to make your corporate travel easier and more pleasant than ever before then try Meet & Greet service today! You won't regret it!