Changi Airport, located in the eastern region of Singapore, operates as a busy airport and is frequently regarded as one of the best in the world. They named the main international airport in Singapore "Singapore Changi Airport." People commonly refer to it as Changi Airport, which has gained worldwide recognition as an international airport known for its exceptional airport facilities, efficiency, and commitment to customer satisfaction. Tourists are attracted to this spectacular airport because it has won numerous awards. It serves as a gateway to the exciting city-state of Singapore and is an important transit hub for other global destinations. Let's explore the captivating details and features of Singapore Changi Airport.
Where Is Singapore Changi Airport Located
Singapore Changi Airport is located in the eastern part of Singapore, specifically in Changi, a district in the eastern region of the country. It is approximately 20 kilometers (12 miles) northeast of the city center. The airport's location provides convenient access to both the city and various parts of Singapore via an extensive network of transportation options.
7 Amazing Facts About Singapore Changi Airport
1. Changi Airport Has the Biggest Slide in Any Airport
Visitors to Singapore Changi Airport receive one complimentary ride on the 12-meter slide for every ten dollars they spend at the airport. Additionally, visitors can pay directly to use the enormous slide, or they can use the lesser slide for free.
2. Changi Airport Offers Free Sightseeing Tours
Singapore offers complimentary 2- to 3-hour tours to visitors. This excursion is known as "The Heritage Tour" and it operates five times per day, passing through Chinatown, Little India, Kampong Glam, and Merlion Park. The City Sights Tour is an alternative option that takes visitors to the Marina Bay Sands, Garden by the Bay, Singapore Flyer, and additional magnificent locations.
3. Changi Airport Houses a Jacuzzi and Swimming Pool
Guests can enjoy the rooftop pool and jacuzzi for a fee while waiting for their flight. The pool is accessible from 6 AM to 12 AM at the Aerotel Transit Hotel in the first terminal.
4. Changi Airport was one of the first to introduce the aerobridge
Prior to the invention of the aerobridge, passengers were required to disembark the aircraft by descending a flight of stairs that was tenuously connected to the plane. Changi Airport was one of the first airports to alter its model of operation by introducing aerobridges, a walkway that links the terminal building to the aircraft. Since then, aerobridges have become an industry standard.
5. Changi Airport Was Presented an Award by Princess Diana
In 1993, Princess Diana visited and toured Changi Airport, where she presented Mr. Tjong Yik Min with an award for the airport's sixth-place ranking by Business Traveller UK.
6. Changi Airport Received an Award on its 25th Anniversary
In 2006, Changi Airport received the "Airport of the Year" award for the first time. This honor was given coincidentally with the airport's 25th anniversary, making it a magnificent occasion.
7. Changi Airport Was Named "The World's Best Airport" 8 Times
Changi Airport won Skytrax's "World's Best Airport" award for eight consecutive years, beginning in 2013 and concluding in 2020, with Qatar's Hamad International Airport being its only competitor.
How Many Airport in Singapore ?
Singapore has one main international airport, which is Singapore Changi Airport. However, there is another airport in Singapore called Seletar Airport. Seletar Airport primarily serves as a secondary airport for regional and general aviation flights, including private jets and chartered flights. While Seletar Airport is smaller in size and handles fewer commercial flights compared to Changi Airport, it plays a significant role in supporting aviation activities within Singapore.
All You Need to Know About Singapore Changi Airport
The Singapore Changi Airport consists of four terminals, the first three of which are connected via the Changi Airport Skytrain and the Jewel Changi Airport. A fifth terminal is presently under construction and is expected to be finished by the year 2030.
In addition, travelers can download the iChangi app to their devices to help them navigate the airport, as well as access flight times, information about shopping and dining, maps, updates, and complimentary Wi-Fi. The iChangi application is downloadable on both IOS and Android devices.
How To Get From Changi Airport to City
Visitors can use a multitude of transportation options available at Changi airport, such as busses, MRTs, and taxis to travel around Singapore. airssist Chauffeured transportation services, however, are the fastest, safest, and most convenient method of traveling around Singapore for tourists and visitors.
Buses
Bus Terminals are available at the basements of the first, second, and third terminals, providing direct access to Singapore. The most convenient bus for visitors is probably Bus #36 as it loops from the airport to the Marina Bay district, then Orchard Road, and back to the airport.
MRTs
The MRT terminal is available in the basement of the second terminal, providing direct train access to all of Singapore.
Taxis
Taxi stands are available just outside of Changi Airport's arrival terminals and can be reached immediately. Cab fares are metered, and extra charges can be added for airport access or traveling late into the night.
Chauffeured Transportation
airssist Chauffeured transportation is safe, fast, and convenient. You won't have to scramble to find transportation options, and you won't put yourself at the risk of getting lost or falling for scams. Our limo services are designed to serve VIPs, HNWI, and businessmen by providing luxury transportation options within Singapore. Treat yourself to an unforgettable experience today by using airssist!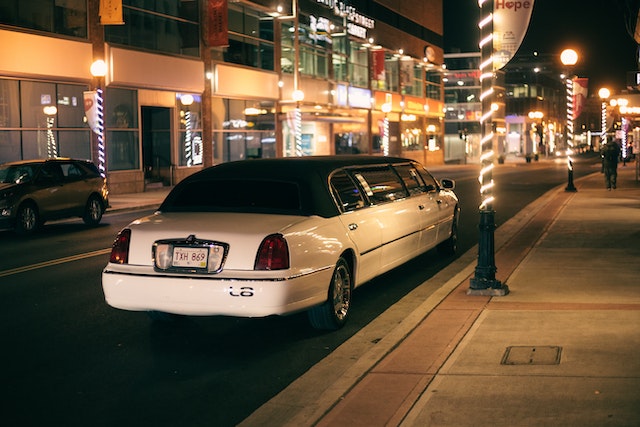 Conclusion,
Changi Airport in Singapore is an outstanding example of aviation industry excellence. It is one of the most esteemed airports in the world due to its world-class facilities, dedication to passenger convenience, and commitment to exceptional service. From its emblematic Jewel Changi Airport complex to its efficient terminal operations, the airport provides travelers with a seamless and enjoyable experience.