Chauffer and Limousine Service
airssist Airport Service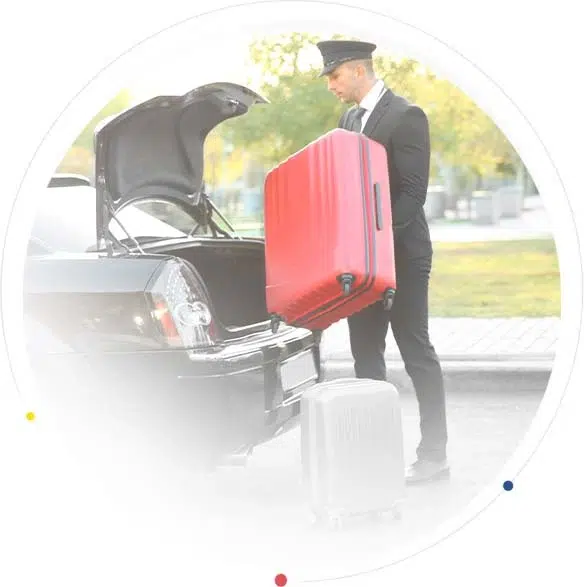 Unparalleled comfort, privacy, and luxury for the road journey…
Explore the world in the best vehicles with comfort, luxury, and ease of airssist Chauffeur & Limousine service.
Whether you need a ride to/from the airport, a full-day transfer or an intercity transfer, we are there to ensure that you sail smoothly and in style to your destination. We also provide financial roadshow services, which can help you raise capital for your business.

There is no better way to arrive or depart from your flight but in a comfortable, luxury chauffeur driven car of your choice. Be met by elegance and style.

At airssist, we appreciate the importance of comfort and ease. Forget the hassle of public transportation and getting lost in a new city. Explore the world in a spacious, state-of-the-art limousine offering quality and class.

Our fleet of premium Limos will get you from point A to point B comfortably and safely. Whether you're planning a business meeting or a special occasion all you have to do is sit back and relax in the lap of luxury while we get you where you need to be.

Guarantee a seamless and stress-free journey with our tarmac transfer service, your airport experience will be transformed into a smooth and effortless affair, leaving you with nothing but peace of mind. Go directly from/to the plane in the position where it is parked when it has landed or is ready to depart and Say goodbye to transportation woes.

We will handle all of your transportation requirements, including corporate airport transfers, convention shuttles, board meetings, and off-site company meetings. airssist Limousine continues to provide corporate travel with safe, on-time, experienced chauffeur ground transportation. This is one of the numerous ways in which airssist Limousine is distinct from other airport concierge companies.

With airssist, your definition of luxury will be taken to new heights. Our unwavering commitment is to provide you with an unparalleled transportation experience, where every detail is meticulously crafted to exceed your expectations. From the moment your journey begins until it reaches its conclusion, we ensure a seamless and stress-free private tour that will leave you with unforgettable memories.
Our fleet of luxury cars includes

Standard
Standard Sedans
Standard Suv
Standard Minivans

Executive
Executive Sedans
Executive Suv
Executive Minivans

VIP Premiums
VIP Premium Sedans
VIP Premium Suv
VIP Premium Minivans

Buses
30 Seater Coaster
40/45/50 Seater Bus
55/60/65 Seater Bus
Reasons why you should select airssist
Chauffeur Services

No more waiting for taxi/shuttle

Be on time for your meetings/events

We cater to short-notice request

We offer you the best rates in the market

Never get lost! Our driver will be well-versed with every street, every corner of the city

Multi-lingual and professional licensed driver

Available in cities worldwide

Regular updates about the service, to both your receiving party and to the ones who book the service for you.

Charging points available in the car for your mobile
Receive a notification a day in advance via email and SMS

With 24/7 operation Team to monitor the service round the clock.