Where to go in March? Spring with all its glory is here, bringing with it the best time of the year to travel. The days are sunny and the nights are nice. Its time to search for the top travel destinations in March. We at airssist have compiled a list of the best places to travel to and the best holiday destinations in March.
To make sure that your vacation is great, book airport services from airssist to enjoy a memorable airport experience. Book Meet and Greet or VIP Terminal (this one is available only in selected airports) and make your travel a trip to remember.
Dubai, UAE
The city of high rising buildings, malls, and beaches- Dubai is the place to be this March. One of the world's top tourist hub, Dubai has the best weather in March. October- March is considered to be the best time to visit this beautiful emirate.
Airport to use- Dubai International Airport
Morocco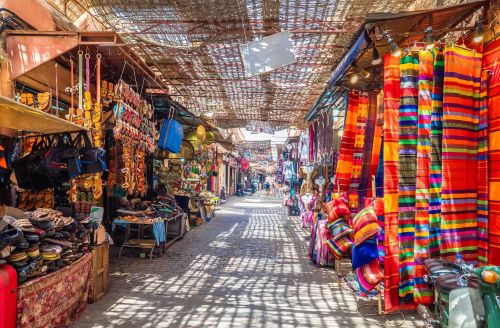 The souks, the golden sand, the Arabesque architecture- Morocco is the best explored in the month of March. Cities to explore in Morocco in spring includes Casablanca, Marrakesh, Fez,  Essaouira, and Chefchaouen.
Airport to use- Mohammed V International Airport
Switzerland
Looking for a ski vacation? Visit the Swiss Alps. March is one of the best time of the year to visit the beautiful Swiss Alps. The weather is still pretty chilly, with the mountains still having enough snow for your perfect ski.
Airport to Use- Zurich Airport
Ireland
Spend a great time in one of the beautiful islands of Maldives. Sunny beaches, dazzling water, and scenic beauty, Maldives offers you the perfect island vacation during the spring.
Airport to Use- Male Airport
Tennessee/North Carolina
Tennessee in USA, tops the list for the best places to visit in USA during spring. Especially because of the Great Smoky Mountains National Park. The park is great for fishing, hiking and scenic drives.
Airport to Use- McGee-Tyson Airport
Ningaloo Reef, Australia
One of the best places to visit in Australia in March is the Ningaloo Reef. March being the shark season, is the best time to visit this exotic location.
Airport to Use- Sydney Airport
Spain
March being the off season is the best time to visit Spain. If your traveling on a budget then this is time you' should visit the beaches of Spain.
Airport to Use- Madrid Airport
Chile
As Chile transition from summer to autumn in March, this makes it the best time to visit the nation. Most of the popular tourist spots like Torres del Paine becomes more peaceful, as high crowd season is beginning to thin out.
Airport to Use- Santiago Airport
Malaysia
High rising landscapes, groovy nightlife, and a diverse culture, makes Malaysia an exuberant holiday destination. March is the time when you find the skies clear, the days sunny, and the nights delightful in Malaysia.
Airport to use- Kuala Lumpur Airport