Entering the bustling hub of Dulles International Airport can be a daunting experience, particularly when it's teeming with travelers. Maneuvering through the throngs and locating your designated gate can be an intimidating challenge, particularly if you're not well-versed in the airport's layout. However, there's no need to fret, as we've got your back with the ultimate guide to Dulles International Airport. Whether it's the optimal arrival time or a comprehensive airport map, we've compiled all the details you require to make your journey a seamless and delightful affair.
Therefore, sit back, unwind, and peruse our guide to become well-versed in everything Dulles International Airport has to offer.
About Dulles International Airport (IAD)
Airport Code: (IATA: IAD, ICAO: KIAD)
Airport Name: Washington Dulles Airport
Location: Dulles, Virginia, U.S.
of Terminals: 2 terminal
Distance from City Center: 26 miles
Dulles International Airport (IAD) is a major airport located in Virginia, about 26 miles west of downtown Washington D.C.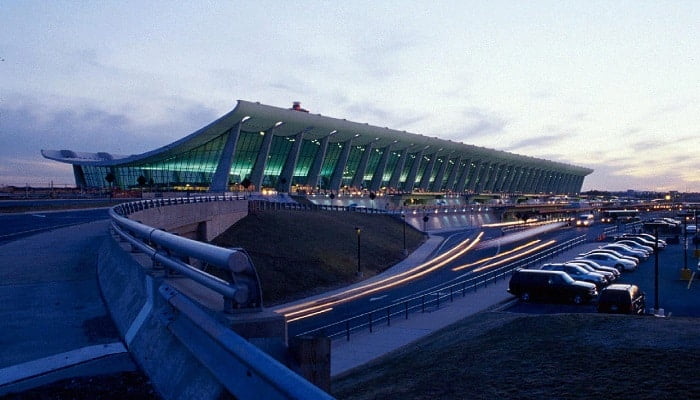 The airport is named after John Foster Dulles, a former U.S. Secretary of State. It serves as a hub for United Airlines and is the main airport serving the Washington D.C. metropolitan area. With four runways and two terminals, Dulles Airport has the capacity to handle millions of passengers each year. The airport is known for its modern and high-tech facilities, as well as its range of amenities and services for travelers. From restaurants and shops to lounges and art exhibits, Dulles Airport offers a variety of options to make your travel experience as smooth and enjoyable as possible.
Tips for a Smooth Travel Experience
Dulles Airport can be overwhelming for first-time visitors, so it's important to have a good understanding of what to expect and where to go. Here are some important tips to keep in mind when flying out of Dulles Airport:
Check your flight status: Before heading to the airport, be sure to check the status of your flight. You can do this online or through your airline's mobile app.
Arrive early: It's recommended that you arrive at the airport at least two hours before your scheduled departure time for domestic flights and three hours for international flights. This will give you plenty of time to check in, go through security, and get to your gate.
Use the mobile passport app: Dulles Airport participates in the Mobile Passport program, which allows U.S. and Canadian citizens to use a mobile app to expedite their entry into the United States.
Know your terminal: Dulles Airport has two main terminals – the Main Terminal and the Z Gates. Be sure to check which terminal your airline operates out of before arriving at the airport.
Be prepared: Make sure you have all necessary travel documents, such as your passport or ID, and that your luggage meets the airline's size and weight restrictions.
Explore the airport: Dulles Airport has a range of amenities and facilities for travelers, including restaurants, shops, lounges, and art exhibits. Take some time to explore the airport and make the most of your pre-flight experience.
How Early to Get to Dulles Airport
As mentioned above, it's recommended that you arrive at Dulles Airport at least two hours before your scheduled departure time for domestic flights and three hours for international flights. This will give you enough time to navigate through security and get to your gate. However, if you're traveling during peak travel times, such as holidays or weekends, it's a good idea to arrive even earlier to avoid long lines and potential delays.
Dulles Airport Map:
Dulles Airport has a user-friendly layout, with clear signage and easy-to-navigate terminals. The Main Terminal is divided into two levels, with the upper level used for departures and the lower level used for arrivals. The Z Gates are located in a separate building connected to the Main Terminal via an underground train system called Aerotrains. You can find a detailed map of Dulles Airport on the airport's official website.
What State is Dulles Airport In?
Dulles Airport is located in the state of Virginia, specifically in the unincorporated community of Dulles. It is situated in Loudoun County, which is part of the Washington D.C. metropolitan area.
Who is Dulles Airport Named After?
Dulles Airport is named after John Foster Dulles, who served as the U.S. Secretary of State from 1953 to 1959 under President Dwight D. Eisenhower. Dulles was a significant figure in American foreign policy during the Cold War and was known for his staunch anti-communist views. He played a key role in shaping U.S. policy towards the Soviet Union and was a strong advocate for the use of nuclear weapons.
How Busy is Dulles Airport Right Now?
According to Flight Aware, there are currently 102 flights scheduled to depart from Dulles Airport and 99 flights scheduled to arrive. The average delay for departing flights is 15 minutes, and the average delay for arriving flights is 10 minutes. The current weather at Dulles Airport is clear, with a temperature of 65 degrees Fahrenheit and a wind of 10 knots from the west. If you're traveling during a busy time, it's important to be patient and prepared. By booking  airssist airport concierge services you can make your trip through Dulles Airport as smooth as possible.
Travel in Style with airssist Airport Concierge Services at Dulles Airport
With airssist's Meet and Greet service, you'll have a personal greeter waiting for you as soon as you step off the plane. They will help you navigate through the airport and take care of everything from baggage claim to customs and immigration. This service is especially helpful for those who are unfamiliar with Dulles Airport or who have tight connections.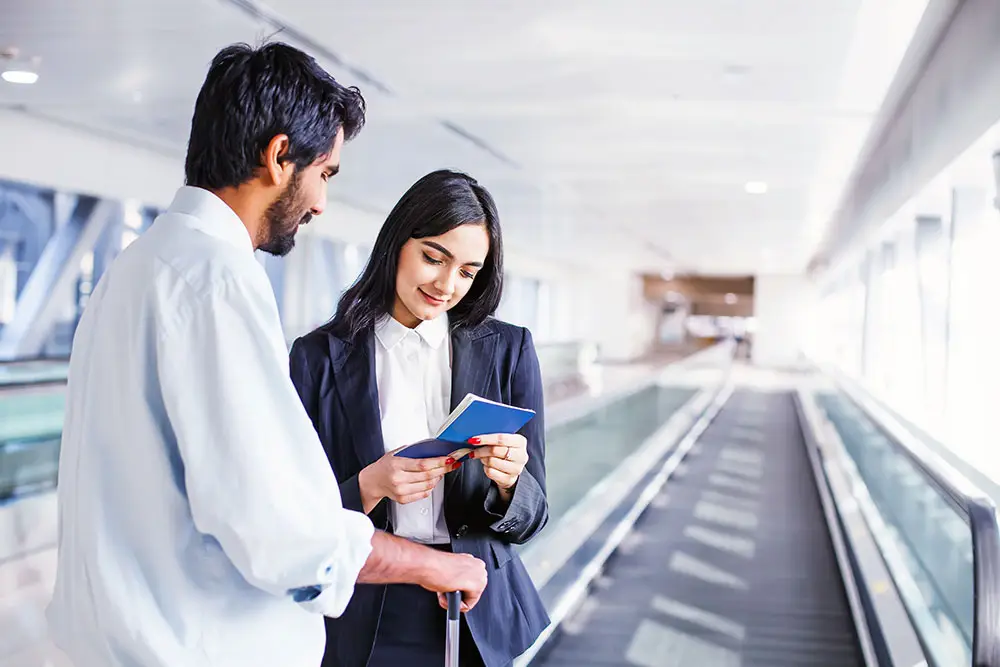 For the ultimate luxury travel experience, airssist's VIP Terminal service offers a private terminal where you can relax in comfort while our team takes care of everything else. This service includes a dedicated check-in area, private security screening, and access to a VIP lounge with complimentary food and drinks.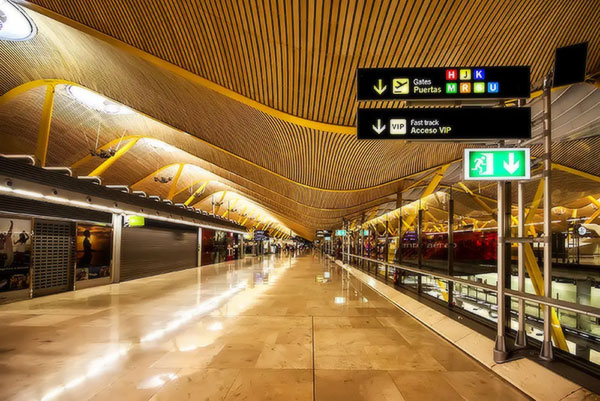 Chauffeur & Limousine Service:
When you book an airssist airport limousine service, you can expect a professional and multilingual driver to meet you at the airport and help you with your luggage. They will then take you to your destination in a luxury vehicle, such as a sedan or limousine, depending on your preferences and needs. Some airport limousine services also offer SUVs or vans for larger groups or families.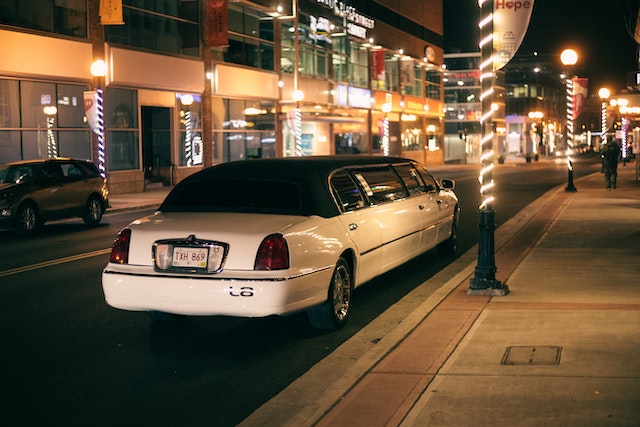 In Conclusion,
Dulles International Airport is a modern and high-tech airport that serves the Washington D.C. metropolitan area and beyond. As with any airport, it's important to arrive early, be prepared, and know your way around the terminals. By following the tips outlined in this guide, you can ensure a smooth and stress-free travel experience at Dulles Airport.