consumer sites and then frantically looking for the invoices, they gain enormous advantages.
We cover all you need to know about the key features, vendor choices, and the market as a whole, whether you've used travel management software for a while or are exploring it for the first time.
What Is Travel Management Software?
Travel booking, trip planning, and tracking and reporting are all done with the aid of travel management software. The automation of corporate travel regulations and the capability to combine travel invoices and vendors are other significant features and applications.
The Old Way For Small Businesses
Employees must use any website to schedule their vacation after reading the company's travel policy on an internal wiki or in a PDF handout.
The Old Way For Large Businesses
Use business travel agencies or travel management software with high markups, commissions, and call-center costs.
The New Way For Businesses Of Any Size
When booking their own travel, employees use corporate resources that contain the company's travel policy (to block or require approval for trips out of policy). There is no need for reimbursement because the program also incorporates information about company payments!
Tools For airport concierge services
You deserve the greatest airport concierge service, so let airssist welcome you, speed up your security, immigration, and check-in processes, and let you travel worry-free with our, greeter, porter, buggy, and more services.
the most opulent airport transit and arrival/departure experience are provided by airssist meet and greet services. You can still get all of these even if you don't travel first class.
Who Benefits From Meet And Greet Service At The Airport?
Luxury Travelers
Individual Travelers
Families
Elderlies
Corporates Travelers
Business Executives
Travel coordinators
Business Travel Booking Tools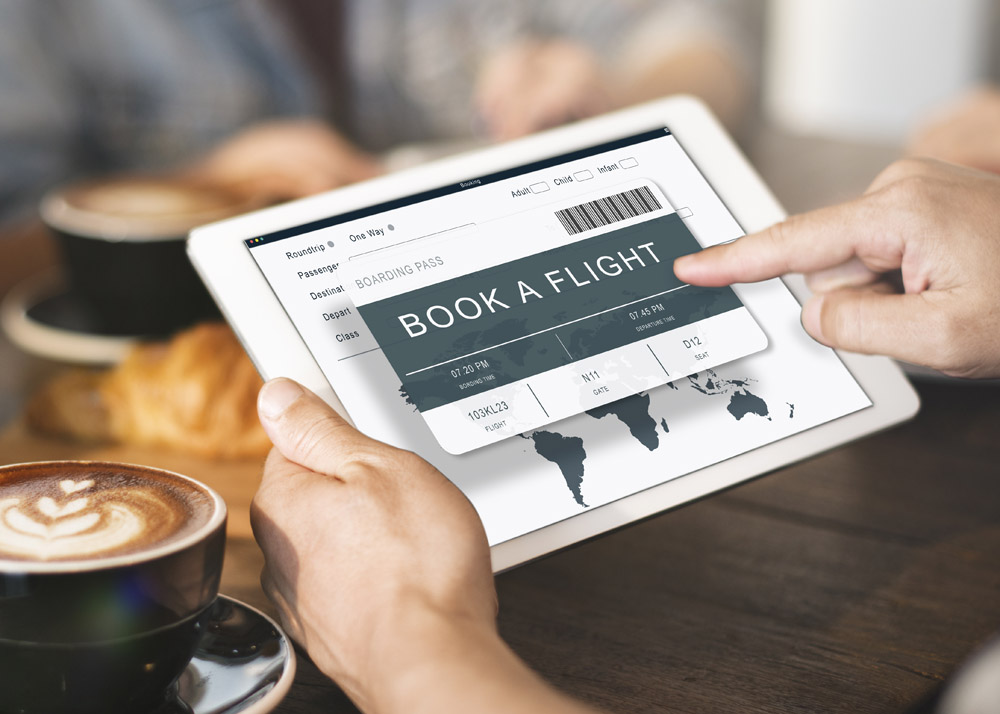 Most of your team's travel-related concerns stem from the reservation procedure. They are aware of their destination and intended stay, but they may not be aware of the best way to make travel arrangements.
Which provides the following choices:
A member of the administrative or finance teams, a company travel buyer, or you yourself make the reservation.
With very specific travel guidelines and directions, you allow them to make the reservation.
Here are a few smart choices to help you enjoy the corporate trip booking process:
By consolidating the largest travel inventory in the globe in one location, TravelPerk approaches this problem. TravelPerk integrates many airlines, hotels, trains, and more into its dashboard and mobile app, just like the websites you use for personal usage, reducing the number of platforms your team needs to visit.
For finance teams, things continue to get considerably more fascinating. When all of your company's travel is booked in one location, managing reservations, and creating reports become tremendously easy.
Airbnb for Work (iOS – Android)
You can reserve a variety of lodging options for your traveling group.
But there are a few significant variations:
Bookings are associated with the business profile. So, a team member may reserve the property they want, and the finance team can gather the information and generate an invoice later on without having to follow up with anyone.
It goes beyond just sleeping quarters. Meeting and conference rooms, as well as temporary office space, can all be rented.
If you're traveling with a group, you may also find fantastic team-building activities using Airbnb Experiences.
TravelBank is Similar to TravelPerk. Team members can book all of their trips through one single platform.
This implies that you may search for, reserve, and manage journeys from start to finish. Providing your staff with a single spot where they can schedule and make payments is also always a huge advantage, as we've stated.
However, the majority of consumers adore its spending report features just as much. The user can screenshot receipts for flights or ground transportation, and these are compared to charges on the business card, similar to some of the features below.
Flightfox is a travel agency management system that offers an online travel management tool where you can evaluate forthcoming trips, download expense records, etc. if you want the experience of having a travel agency but also want contemporary software to go with it.
For sales teams and consultants who use salesforce, Salestrip may be a viable alternative for corporate travel management software. You can track and manage journeys at the CRM level so that you may associate them with various client accounts.
Tools For Managing Travel Expenses
The industry standard for expenditure management is Expensify. It provides a smartphone app for simple expense tracking (just take a picture of your receipt and it will enter the data for you).
Additionally, it now has a new credit option, so staff members don't even have to worry about uploading receipts for numerous transactions.
Brex is a business credit card that works well for both new and existing companies. It provides better rewards than the majority of cards, bigger credit limits, and makes it simple to monitor and control spending across all categories, including travel.
Spendesk assists businesses in tracking and managing spending through credit card services and spend management software. For the purpose of making budgetary decisions, businesses may simply classify and categorize all spending in real-time.
The Bottom Line
To manage business travel, hundreds of thousands of small to medium-sized companies are not doing anything. They don't use any software. They don't work with an agency. They're booking on consumer-oriented systems and conducting everything manually, which compromises their capacity to manage and track business travel (which happens to be an enormous expenditure)
Numerous businesses have to pay exorbitant agency fees, commissions, and expenses for subpar customer service calls. Even though the travel management software market has seen significant shift in the last two years, this massive wave of upheaval has only begun.