Embarking on a journey, be it for business or leisure, should be marked by convenience and sophistication. In this blog, we delve into the art of securing your travel with utmost ease, allowing you to book airport limo transfers online and book airport limo transfers in advance for better organization. Whether you're arriving or departing on bleisure or business travel reasons, the benefits of planning your transportation ahead are immeasurable. Join us as we unveil a step-by-step approach to elevate your travel experience and ensure a seamless transition right from the tarmac to your chosen destination.
The Benefits of Booking Airport Limo Service
Effortless Convenience: Skip the hassle of waiting or arranging transportation upon arrival.
Punctuality Assured: Enjoy prompt pick-ups and drop-offs for stress-free travel.
Professional Chauffeurs: Experienced drivers ensure a safe and comfortable journey.
Luxurious Comfort: Travel in style and comfort with plush interiors and amenities.
Time Efficiency: Maximize your time by avoiding navigation and traffic concerns.
Stress-Free Arrival: Have a chauffeur waiting, eliminating uncertainties.
Business Impressions: Make a strong first impression with clients or partners.
Privacy: Conduct private conversations or work during the ride.
Customized Services: Tailor the experience to your preferences and needs.
Reliable Support: 24/7 customer service for any assistance or adjustments.
Peace of Mind: Trustworthy service for a worry-free travel experience.
Tips on Booking An Airport Limo Transfer
Choose a Reputable Provider: Opt for a well-reviewed and trusted airport limo service as airssist.
Book Online: Utilize the convenience of online booking for your airport limo transfer. You can now enjoy airssist app for heightened convenience.
Plan Ahead: Secure your reservation as you book airport transfer in advance to ensure availability.
Use Credit Card: Plan to book airport limo transfer with a credit card, for a secure and straightforward transaction.
Specify Time: Book your airport limo transfer for a specific time.
Designate Destination: It's very important to book an airport limo transfer for a specific destination. Ensure to specify your exact destination for accurate service.
Check Confirmation: Double-check your booking confirmation for accuracy.
Provide Flight Details: Share your flight information to adjust for any delays.
Review Cancellation Policy: Understand the cancellation policy before confirming your booking.
Communicate Special Requests: Inform the provider of any specific needs or preferences.
Prepare Contact Information: Have the limo service's contact details handy for coordination.
Confirm Pickup Point: Ensure the pickup location is clearly communicated.
Verify Pricing: Confirm the total cost and inquire about any additional charges
The Role of airssist in Airport Limo Services
airssist plays a pivotal role in redefining airport limo services with an array of options tailored to individual preferences. From Standard to Executive, Buses to VIP Premiums, airssist offers a diverse fleet that caters to varying needs. Passengers can choose from iconic models like Rolls Royce, Range Rover, Mercedes S Class, Lexus ES350, and BMW 7 Series, ensuring a journey marked by sophistication and luxury.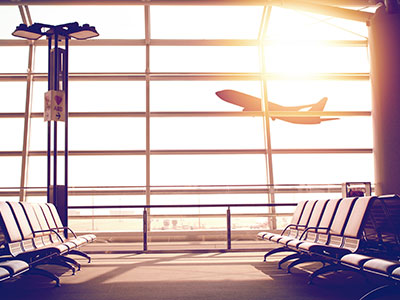 With a commitment to personalized excellence, airssist elevates the airport limo experience, delivering impeccable service and a touch of opulence to discerning travelers.
What Premium Services Do We Offer?
Meet & Greet: Elevating arrivals with warmth and efficiency, airssist's Meet & Greet service ensures a seamless transition from the aircraft to the terminal. Professional greeters welcome passengers, assist with procedures, and guide them through customs and immigration, providing a hassle-free start to their journey.
VIP Terminal: Tailored for discerning travelers, airssist's VIP Terminal service offers an exclusive oasis of comfort within the airport. From dedicated check-in and security procedures to luxurious lounges, passengers enjoy a stress-free experience, making their travel as smooth and luxurious as possible.
Chauffeur and Limousine Service: A hallmark of sophistication, airssist's Chauffeur and Limousine Service redefines airport transportation. With a fleet of elegant vehicles, skilled chauffeurs ensure punctuality and comfort, transforming the journey to or from the airport into a luxurious and stylish experience.
Unveil the Luxurious of Airport Limo Services Beyond the Terminal
Step into a world of luxury that extends beyond the terminal as you discover the opulent realm of airport limo services. Elevating travel to new heights, these services offer comfort, convenience, and sophistication. And with airssist, the experience becomes truly exceptional, providing personalized assistance and seamless solutions. So, unveil the luxurious journey that awaits beyond the terminal, and let airssist redefine your travel standards.
FAQs Related to Airport Limo Transfers
Is Advance Booking Necessary?
Advance booking is recommended to ensure availability, especially during peak travel times. Booking in advance also allows you to secure the vehicle of your choice and plan your travel itinerary more efficiently.
What Vehicles Are Available for Airport Limo Services?
Airport limo services offer a range of vehicles, from standard sedans to luxury cars like limousines, SUVs, and even buses. Some providers offer a choice of vehicles like Executive, VIP, or specialty models.
What Amenities Are Usually Offered in Airport Limos?
Amenities vary, but common features include comfortable seating, climate control, entertainment systems, Wi-Fi, and refreshments. Higher-end vehicles may offer additional luxuries.
How Do I Recognize My Chauffeur at the Airport?
Many airport limo services provide a meet-and-greet option, where your chauffeur will hold a sign with your name in the arrival area. They'll assist with luggage and guide you to the vehicle.
Is Tipping the Chauffeur Customary?
Yes, tipping the chauffeur is customary and appreciated for their service. The amount varies but is often around 15-20% of the total fare.
What Happens If My Flight Is Delayed or Canceled?
Reputable airport limo services track flight delays or cancellations and adjust pickup times accordingly. Some may provide luggage porter assistance to accommodate changes. Communication with the service about flight updates is recommended for a smooth experience.