Business tourists, or those who travel for work or other professional reasons, make up a sizable percentage of the tourism industry. Meetings are also a part of the Corporate travel, as are conventions, conferences, and other professional gatherings. When it comes to traffic and revenue, business travelers are invaluable to airlines and hotels.
However, corporate travel has been severely affected by the COVID-19 pandemic, which disrupted global mobility and forced many businesses to shift to remote work and virtual meetings. According to Deloitte, business travel spending is projected to reach only 55% of 2019 levels by the end of 2022. Some travel use cases are expected to decline over the long term, such as internal meetings and training.
Do Companies Still Need To Invest On Business Trips?
According to CNBC:
An industry projection released on Wednesday predicts that "business travel spending worldwide would likely increase more than 37% next year to over $1 trillion, but that the normally lucrative industry won't fully recover until 2024." The survey predicts that China and the United States will lead the way in corporate travel spending this year, with each country seeing increase of roughly 30%.
Although a full recovery isn't predicted for a few more years, companies around the country and the world are beginning to see that internet meetings aren't a suitable substitute for face-to-face corporate work, and that corporate travel agencies aren't going away.
Companies who want to make sure they can still enjoy the benefits of a corporate travel agent despite the pandemic's effects would be wise to start the search for one as soon as possible.
Corporate Travel Challenges At The Airport
Corporate travel is an essential part of many businesses, especially in today's globalized world. However, traveling for work can also pose many challenges, especially at the airport, where delays, cancellations, overbooking, security checks, luggage issues, and health risks can disrupt your plans and cause stress.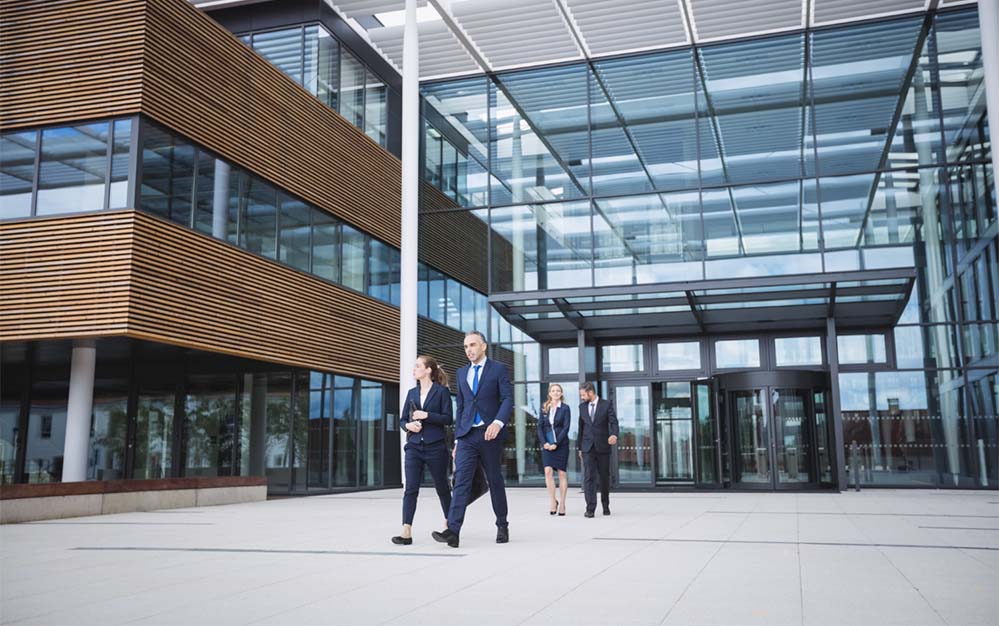 We will discuss some of the common challenges faced by corporate travelers at the airport and how to overcome them:
1. Flight Delays And Cancellations
Flight delays and cancellations are among the most frustrating challenges for corporate travelers, as they can affect your schedule, meetings, deadlines, and budget. According to a report by FlightStats, more than 20% of flights worldwide were delayed or canceled in 2022.
Some of the reasons for flight delays and cancellations include weather conditions, air traffic congestion, mechanical problems, crew shortages, strikes, security issues, or emergencies.
2. Overbooked Flights
Overbooking is a common practice among airlines to maximize their revenue by selling more seats than available on a flight. This is based on the assumption that some passengers will not show up or cancel their bookings.
However, sometimes more passengers show up than expected or there are fewer seats available due to operational reasons (e.g., aircraft change). In this case,
3. Security Checks
Security checks are necessary to ensure safety at airports but they can also be time-consuming and stressful for corporate travelers. Depending on the airport, the security procedures may vary but generally involve screening of passengers' documents, bags, and personal items.
4. Luggage Issues
Luggage issues can range from delayed or lost bags to damaged or stolen items. According to SITA, 22 million bags were mishandled worldwide by the end of 2022. Some of the causes of luggage issues include human error, system failure, bad weather, or theft.
Then, What is airssist?
airssist is a digital marketplace for booking airport concierge services worldwide. It connects travelers directly with the best airport concierge providers around the world, offering services such as Meet and greet, Fast Track, VIP Terminal, Chauffeur Transportation, and Private jet Charter.
Bringing Magic to the Airport
airssist can help corporate travelers enhance their airport experience by providing them with convenience, comfort, safety, and time-saving benefits. For example:
airssist can help corporate travelers avoid long queues and delays at security, immigration, and customs by providing them with exclusive access to dedicated counters and assistance with formalities.
airssist can help corporate travelers relax and refresh before or after their flights by providing them with access to numerous airport lounges with amenities such as Wi-Fi, food and beverages, showers, etc.
The many luxury cars at airssist's disposal, including a black car service, are ideal for transporting the company's corporate travelers. airssist chauffeurs are multilingual, highly-trained professionals who have been hand-picked to alleviate any anxiety associated with a stressful ride.
Having access to a private lounge or VIP terminal can save you a considerable amount of time by allowing you to breeze through security checks and customs procedures. Use of VIP terminals is typically motivated by a desire for ease and relaxation, as users are spared the hassle of having to wait in long lines and go through a cumbersome check-in process.
airssist can help corporate travelers manage their luggage with ease by providing them with dedicated porters and transportation upon arrival, departure, and transit.
airssist can also help corporate travelers arrange private jet charter services for their business trips through its airssist charter marketplace. This service offers luxury, privacy, productivity, flexibility, and safety benefits for business travelers who prioritize their time and needs during flights.
By using airssist services, corporate travelers can enjoy a "First Class Feeling" at any airport they visit. They can also save time and hassle that they can use for more productive or enjoyable activities during their business trips. Moreover, they can reduce their exposure to health risks by avoiding crowded areas at airports.
Last Words,
That's why airssist's solutions, tailored specifically to the requirements of business travelers, may make a big difference in the corporate travel sector. airssist can help businesses save money on employee travel without sacrificing comfort or pleasure. airssist can also assist companies in adjusting to the new norms and expectations of business travel in the wake of the epidemic.
If you are interested in booking airport concierge services for your next business trip or learning more about airssist offerings,
please visit https://airssist.com/