However, it's crucial to make the most of our limited time in today's fast-paced world. For this reason, airports and their surrounding areas serve as a hub for social gatherings. Travelers can fly to a major airport, have their meetings, and then return home the same day.
Here are the airports that will make your meeting planning a breeze, whether it's a quick 30-minute coffee chat with a co-worker and your corporate team on the same flight
Frankfurt, as one of Europe's five busiest airports, is s a logical fit for hosting conferences and other gatherings. With more than 1000 guest rooms and 60 conference rooms of varying sizes, provides significant meeting and event opportunities and is seamlessly integrated into the terminal's infrastructure.
JFK international airport is a perfect fit for the next generation of meetings and events professionals. There is plenty of room to relax informally, excellent free Wi-Fi, and numerous power outlets, making you feel a new truly terminal experience. JFK airport in New York City features several event venues, such as a pillar-free ballroom, a boardroom that can seat up to 24 guests, and other meeting rooms.
Vienna International Airport "VIE"
Vienna International Airport is a major reason why Vienna consistently ranks in the top three of the International Congress and Convention Association's (ICCA) annual rankings of meetings and events locations. The airport has its conference center that is conveniently accessible from all terminals and is linked to the city center by a direct train line.
21 rooms totaling 2,000 square meters may accommodate as many as 600 people for a corporate conference. There are 500 available rooms at the hotel. Vienna International Airport's Terminals provide excellent options for both solo and corporate group work.
Amsterdam's Schiphol Airport has fantastic transcontinental connections, making it an ideal location for global events with participants from LATAM, EMEA, NORAM, and APAC. Schiphol has its conference and meeting rooms in addition to the many nearby hotels that offer substantial meeting facilities. These rooms can accommodate up to 80 people, and they're found on the third floor, above the Departures 1 area.
Heathrow Airport in London, unsurprisingly, offers a lot of conference and event space spread out among its 5 terminals. The state-of-the-art T5 terminal operates 8 of its business lounges. Every one of these may accommodate up to 18 guests.
There are 208 meeting and event spaces accessible in and around the airport, with most of these rooms spread out among the several hotels that surround the massive airport.
O'Hare International Airport "ORD"
You don't need to go land side to meet someone in the United States. This means that business meetings can also be held at airport executive lounges on your partner's trip. O'Hare airport has excellent conference facilities at its VIP terminals and in other areas of the Airport.
Changi International Airport
Changi Airport in Singapore is not only a fantastic airport, but it has also been named "best airport in the world" by Skytrax for four consecutive years. Interestingly, Changi considers the entire airport to be an "events space," and its top-notch website devotes a whole section to showcasing the airport's many exhibitions and retail campaigns.
The Changi Airport meeting rooms are an amazing place to get some work done or hold a meeting on the go. There are a variety of different meeting rooms available all with their own unique amenities that make them great for any size of meeting or event!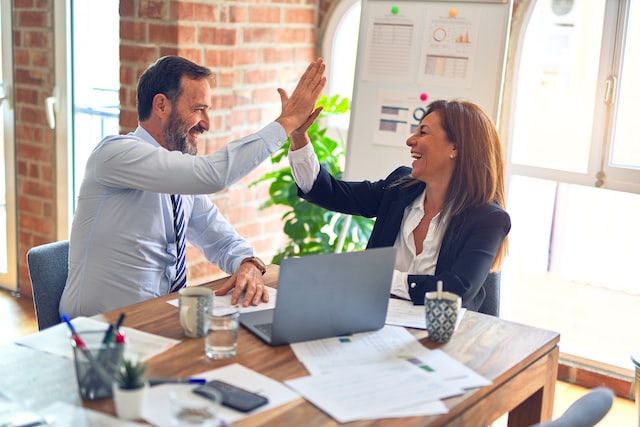 Why do Airport Meetings & Conference Rooms Matter?
Simply said, a conference room is a room that serves the exclusive purpose of hosting meetings while you're traveling with business partners or clients. Most meeting rooms feature a large table in the center and plenty of comfortable seating around it. It's a standard in many workplaces, especially those that value teamwork and innovation.
The following list of some features of meeting rooms should help answer your issue:
Confidential Project Discussions Can Be Held in Private
Meetings held in a public place lack privacy, making it difficult to discuss sensitive information. When you are at the airport it can be difficult to have a quiet conversation even in our more adaptable communal areas.
To Put a Positive Spin on Client Entertainment
If you are traveling with your clients on the same flight. therefore, It's crucial for a businessman to make a good first impression. The other person may lose faith in you as a possible business partner if you don't present yourself as competent in your first meeting.
Tools for Presentations and Video Chatting Are Included
There is a high probability that necessary equipment won't be available if you have your meetings in a coffee shop or a private function area. The internet in even the most luxurious hotel rooms may be unreliable, and not all cafes will have outlets for your laptop.
However, you can rest assured that the equipment in a conference room at a co-working space will be used to its full potential. Keep in mind that the majority of the necessary equipment for your meeting will already be present in these areas.
It's A Good Way To Get People Talking And Sharing Ideas On A Team
The success of any project with co-worker and your corporate team on the same flight depends on open communication and the free flow of ideas among team members. Private offices where each worker gets their own desk are appealing in theory. But if everyone is off in their own little bubbles, no one will be able to come up with any good ideas. If they can't express themselves aloud, the challenge multiplies.
How Can airssist Help You When Booking VIP Terminal Service?
If you're traveling with business partners or clients, airssist's VIP Terminal service will help you reserve opulent business meeting spaces so you can get down to business in comfort. Reach out to us, and we'll make sure you have a quiet place to conduct business in the near future.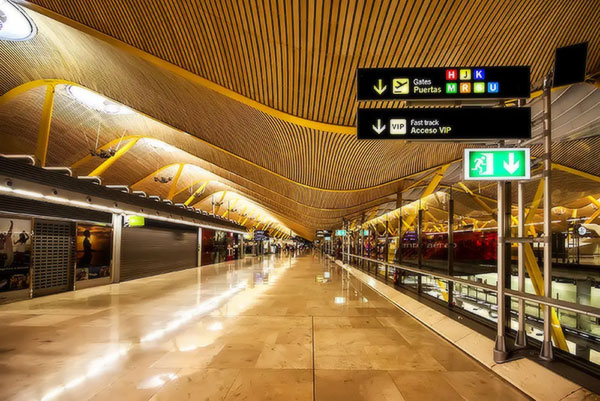 Separate Private Entrance
Transfer From/To Tarmac In Luxury Cars
All The Necessary Paperwork Will Be Handled By Our Airport Greeter.
Business Meeting & Conference Rooms
Network Connections And Wireless Lan
Wireless Microphones And Plasma TVs