The Hamad International Airport (DOH) is the sole international airport in the state of Qatar. It is located on the coast of the Arabian Gulf and is one of the most prestigious airports in the middle east. This airport plays a huge role in the popularity of Qatar as a tourist hotspot as it offers world-class luxury and comfort for all its visitors. The Hamad International Airport (DOH) is famous for its deluxe services, unparalleled hospitality, and elegant lounging facilities such as the First-Class Lounge, Business Class Lounge, Al Maha Lounge, Al Safwa First Lounge, as well as the Oryx and Mariner lounges.
Qatar also houses some of the most beautiful places on earth, ranging from historical wonders to modern masterpieces. Travelers can experience Qatar's rich history by visiting treasured landmarks such as The National Museum of Qatar, Radwani House, or Al Zubarah Fort. You can make your journey through Qatar easy and comfortable by using airssist's full-day transfer limo service!
 All You Need to Know About Hamad International Airport (DOH)
The Hamad International Airport (DOH) was voted as the "Best in the Middle East" for the third consecutive year in 2019 and is currently a candidate for the "Best Airport in the World" award by Skytrax. It is one of the largest airports in the world, spanning 22km² with a 600,000m² terminal. The Hamad International Airport (DOH) has proudly served a record-breaking 38,786,422 passengers in 2019. Book our meet and greet services to skip the long queues and avoid the rushing crowds at the Hamad International Airport.
Qatar is trying to make traveling a safer experience by requiring travelers to be immunized using a vaccine approved by their Ministry of Health. The mandatory vaccination, and Qatar Airways' innovative entertainment and hygiene programs, are designed to make traveling to Qatar safer and more comfortable for everyone involved.
Qatar Airways is proud to be the first global airline to offer passengers unlimited on-flight entertainment thanks to Oryx One Entertainment System. This system provides travelers over 3,000 options ranging from movies and tv shows to music and games. The zero-touch system allows passengers to use their Bluetooth headsets to limit surface contact and prevent the spread of infection. The increased hygiene initiative provides passengers with protective kits and an upgrade to the latest version of the Honeywell UV Cabin System, which can disinfect even the hardest-to-reach areas in the plane.
The Hamad International Airport's (DOH) lounges are oases of luxury, rivaling five-star hotels as they are equipped with internet access, world-class service, comfortable surroundings, and any premium amenities you can think up. Gain access to these luxurious lounging facilities and so much more using our VIP Terminal service.
The Hamad International Airport's (DOH) Luxurious Lounges
Before you get out and start exploring Qatar, you might want to experience the luxurious lounging facilities at the Hamad International Airport (DOH) and enjoy all the first-class services that they have to offer.
Read on to learn about the various lounges and which one best suits your needs.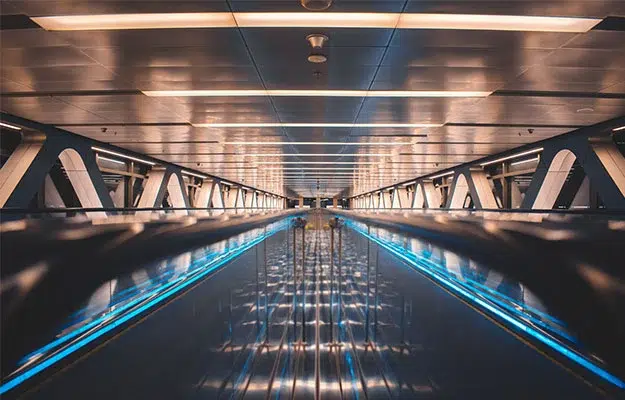 1.    Al Safwa First Lounge
The Al Safwa First Lounge only has one priority, and that priority is you. Every inch, feature, and service is specially designed to deliver a luxurious experience beyond your wildest dreams. Al Safwa First Lounge is inspired by the design of Doha's Museum of Islamic Art. The lounge encapsulates its cultural surroundings with perfect grace. Guests can enjoy the impeccable details and luxurious open spaces while they rest in serene tranquility. The lounge exudes an essence of harmony thanks to its marvelous decorative designs. Its grand water fountain, showers of light, and art installations perfectly showcase the beautiful Islamic art that inspired it. The Safwa First Lounge has both style and substance as its culinary creations are a highly luxurious experience, blending the best flavors of International and Arab-style cuisine. Guests of this lounge can expect an elite range of services that will redefine the meaning of first-class service. Guests of Al Safwa lounge can enjoy exclusive access to luxurious spa and treatment facilities, delicious dining, a business center, a cinematic media room, and a private family area. Al Safwa First Lounge is a gleaming example of Arabian grandeur, hospitality, and elite exclusivity. This lounge serves the people who enjoy the finer things in life and want to fondly remember every moment of their journey through the Hamad International Airport (DOH). Book Al Safwa First Lounge Access when traveling to/from Qatar.
2.    Al Mourjan Business Lounge
Rivaling any five-star hotel, Al Mourjan Business Lounge completely redefines what it means to be a first-class experience. Al Mourjan presents you with a stunning portrayal of Arabian heritage and exudes a resort-like ambiance. This lounge showcases a blend of modern and classic decoration as it is adorned with exclusive marbles, designer furniture, intricate embellishments, and timeless hand-made accents. Its innovative decorations, high ceilings, and bronze walls create an elegant Arabian ambiance that you can get lost in. Al Mourjan Lounge offers a wide selection of dining areas to suit your different tastes and cravings so you can explore flavors from around the globe in a matter of minutes. The resort-like design of this lounge offers guests a relaxing retreat to remedy the stress of travel and allow them to enjoy their journey to the fullest extent. You can enjoy a refreshing drink in the garden resort, relax in one of the many family rooms, swim in the Olympic-sized swimming pool, or experience the various facilities available for your enjoyment and leisure. Al Mourjan Business Lounge is perfect for businessmen as it provides them with a way to stay connected throughout their airport journey by offering conference rooms, quiet working spaces, and private areas with widescreen TVs and Wi-Fi. Book Al Mourjan Business Lounge Access when traveling to/from Qatar.
3.    Mariner Lounge
Designed to ensure a comfortable and memorable journey for seafarers and offshore workers, the Mariner Lounge is a stylish and exclusive lounge that offers world-class service and hospitality. Guests can indulge in a variety of foods and beverages, ranging from a selection of international foods to fresh deli-style foods, delicious wraps, sandwiches, and so much more. Stay refreshed and rested by using the deluxe showers and restroom facilities as well as other luxurious amenities. The Mariner provides complimentary Wi-Fi, personal display screens, and printers for its guests at the quiet and private workstations where they can get their work done. Book Mariner Lounge Access when traveling to/from Qatar.
4.    Al Maha Lounge
This luxurious lounge allows guests to rest, relax, and recharge before continuing their journey through Hamad International Airport. Guests can immerse themselves in a luxurious first-rate experience that blends comfort and elite service in all its facilities. Al Maha provides complimentary high-speed Wi-Fi, multiple shower facilities, a dedicated smoking area, a television area, reading materials, and even a business center. Book Al Maha Lounge Access when traveling to/from Qatar.
(At this time, all Al Maha Transit Lounge customers will be transferred to the Oryx Lounge.)
5.    Oryx Lounge
The Oryx Lounge is the perfect place to relax due to its peaceful atmosphere and surroundings. This lounge is famous for its one-of-a-kind hospitality. Enjoy an abundance of facilities and amenities, various international foods and beverages, and so much more. Book The Oryx Lounge Access when traveling to/from Qatar.
6.    First Class Lounge
The First Class lounge is a luxurious lounge that offers high-speed Wi-Fi, shower facilities, smoking rooms, family rooms, and other amenities. This lounge is located on the second level Duty Free Plaza South and provides a deluxe lounging experience for guests. Book First Class Lounge Access when traveling to/from Qatar.
7.    Business Class Lounge
The Business Class lounge is located on the second level of Duty Free Plaza South. This lounge offers complimentary Wi-Fi, smoking and family rooms, as well as shower facilities. Book Business Class Lounge Access when traveling to/from Qatar.
8.    Unaccompanied Minors Lounge
This one-of-a-kind lounge provides an exclusive, safe, comfortable, and welcoming environment for unaccompanied children of all ages. The amenities and facilities in this lounge are all kid-friendly and include TVs, video games, play areas, toys, puzzles, snacks, and childproofed washrooms. Unaccompanied children will be safely escorted to the lounge while they wait for their flight. When the time comes for them to board their flight, they will be escorted to the aircraft. Your children's safety is guaranteed as only designated airline personnel can enter the lounge while no passengers or staff are allowed access. A team of professional attendants will always be available to look after the children and provide them with all their needs. Book Unaccompanied Minors Lounge Access when traveling to/from Qatar.
9.    Special Assistance Travelers' Lounge
This lounge is dedicated to ensuring the comfort and safety of travelers who require special assistance. It offers comfortable seating, televisions, adapted washrooms, and a trained attendant who will help the traveler ensuring their comfort while they wait for their flight. Book Special Assistance Travelers' Lounge Access when traveling to/from Qatar.
Learn more about our services
Whether you're a businessman, entrepreneur, or just traveling to a busy airport, airssist's many services can be just the thing you need to make your journey a pleasant and comfortable one. airssist provides the best Meet & Greet, Chauffeured Transportation, and VIP Terminal Service in the market. Everyone can benefit from using airssist's world-leading concierge services.
Meet and Greet Services
Are you a business traveler or an explorer? Whether you're traveling alone or with a big group, on any airline, for any purpose, we've got you covered. At airssist, each traveler is unique, and we aim to offer them an effortless and stress-free travel experience. airssist's meet and greet service ensures a memorable and pleasant experience for travelers all over the globe. airssist's Meet and Greet service alleviates all the chaos and annoyance of airports. People using our service can save up to 5 hours that they would otherwise lose. Save time now!
Chauffeured Transportation Services
We've masterfully designed our service to provide luxurious transportation options to our clients everywhere. Our door-to-door luxury transportation services are smooth and reliable, and our luxury limousines are all driven by professional multilingual drivers. Book your chauffeured limousine service now!