We are halfway through Ramadan and its time to decide how to celebrate Eid Al Fitr this year. airssist already told you about the Top 5 places to go for a holiday this Ramadan. If you couldn't go anywhere during Ramadan then its time to take a vacation to celebrate Eid Al Fitr. airssist today helps you to get travel ideas for a long weekend. You can start planning your Eid 2019 trip now.
UAE
The United Arab Emirates is the best place for Eid Celebration. The Eid festival is celebrated with full gusto in UAE. To get the traditional yet modern vibes UAE is the place to be for this EID. The major emirates of Dubai, Abu Dhabi, and Sharjah has a string of Eid Celebration activities lined up. From Eid gatherings in parks and fireworks, to massive shopping discounts UAE has something for everyone. If Dubai is your holiday destination this Eid Al Fitr, check out the Eid in Dubai page.
The good thing is the runway closure at Dubai International Airport (DXB) ends on May 30. For Eid you can travel to the exciting DXB airport. For a memorable Eid vacation, opt for airssist Meet and Greet at Dubai International Airport.
Georgia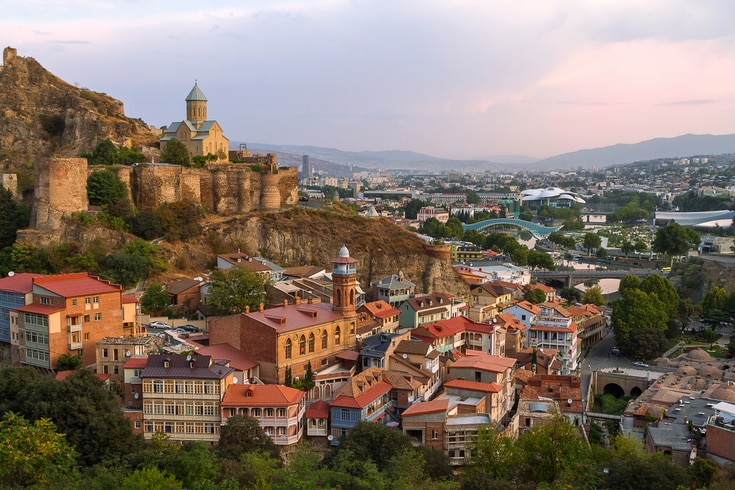 Maldives
If snow is not what you have in mind for your holiday, why not hit up the beach. And what better place to celebrate Eid Al Fitr than the little paradise island of Maldives? Eid-ul Fitr also known as Kuda Eid is an important festival in the Maldives. If you want relaxing travel ideas for a long weekend then the Maldives is the place to be. Made up of more than 1000 coral beaches, Maldives offers pristine beaches and cobalt-blue seas. It is perfect for leisure travel for families and couples. With Eid only a few days away, plan your sunny vacation to Maldives today. Start and end your journey at Velana International Airport / Male Airport with a memorable airport experience with airssist Meet and Greet.
Singapore
Hari Raya Aidilfitri or Hari Raya Puasa is what Eid Al Fitr is called in Singapore. Singapore celebrates Eid Al Fitr with all the pomp and show, with delicious food and mesmerizing decorations. During the whole month of Ramadan, the Geylang Serai is lit up in anticipation of Eid celebration. Bazaar is the charm of Singapore Ramadan and Eid celebration where you can shop and dine to your heart's content. If you want hustle-bustle during Eid a Fitr then Singapore is the place to be.
A major attraction in Singapore is its larger than life Changi Airport. Changi Airport recently added another gem Jewel Changi. The retail hub is A Wondrous World in itself. With the world's largest indoor waterfall, an indoor forest, exotic art installations, and more. Changi Airport has become a must-see attraction of Singapore. To have an enjoyable time at the airport, read How to travel in Comfort and Style at World's Best Airport- Singapore Changi Airport.
Airport Meet and Greet for Arrival flights
Personalized welcome with a name board at the start of arrivals gate or at the end of the air bridge (depending on the aircraft parking position)
One-to-one assistance
Fast-track through the airport formalities including Immigration, Security, and Customs
Dedicated porter service
Assistance with any unexpected travel related issues
Airport Meet and Greet for Departure flights
Personalized welcome you at the Curbside of the Airport
One-to-one assistance
Dedicated porter service
Fast-track through the airport formalities
Priority check-in
Assistance with any unexpected travel related issues
Airport Lounge access
Dedicated buggy service
Airport Meet and Greet for Transit flights / Tranfer
Personalized welcome with a name board at the start of arrivals gate or at the end of the air bridge (depending on the aircraft parking position)
Dedicated porter service
One-to-one assistance
Fast-track through the airport formalities
Airport Lounge access
Dedicated buggy service for transfer to departure gate