Your Guide to Istanbul, Turkey
Turkey's largest city, Istanbul, once known as Constantinople, is the nation's economic, cultural, and historic center. More than 15 million people live in the metropolis, which is located on both sides of the Bosporus and makes up 19% of Turkey's population. Istanbul is the 15th-largest metropolis in the world and the most populous city in Europe.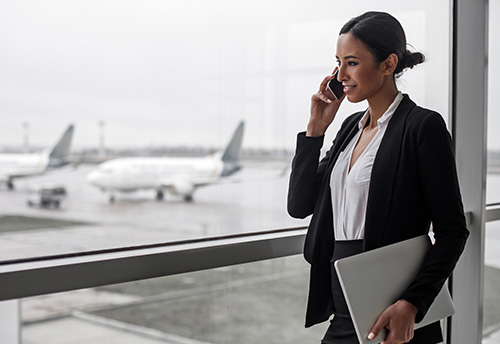 Istanbul Overview
The city grew in size and influence, eventually becoming a beacon of the Silk Road and one of the most important cities in history. Istanbul had the eleventh-largest economy among the world's urban areas in 2018 and is responsible for 30 percent of Turkey's industrial output.
Why Istanbul's Becoming The Next Big Business Hub
A $2.6 billion financial center will be built on Istanbul's Asian side, according to a blueprint developed by HOK, a multinational design, architecture, engineering, and planning firm. According to reports, this 45 million square feet of office, residential, retail, conference, and hotel space will play a significant role in the global commercial industry.
Business Exhibitions & Events That Happens In Istanbul
Growtech
Type: Agricultural Technology and Livestock Equipment
Yearly Date: 23 – 26 November
 EMITT Istanbul
Type: Tourism and Travel
Yearly Date: February 8 – February 11
Travel Turkey Izmir
Type: Tourism Fair and Congress
Yearly Date: between 8-10 December
Traveling To Istanbul For A Business Trip?
New Istanbul Airport
Airport Code: (IATA: IST, ICAO: LTFM)
Airport Name: Istanbul International Airport
Location: Arnavutköy, Istanbul
No. of Terminals: 1 Terminals
Distance from City:  38 Kilometers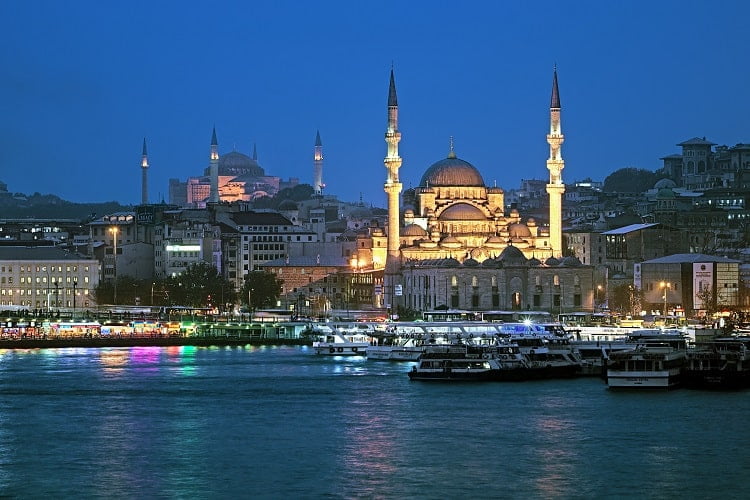 The primary international airport servicing Istanbul, Turkey, is New Istanbul Airport (IST). It is found in the city's Arnavutköy neighborhood on the continent. It handled more than 37 million passengers annually, making it the busiest airport in Europe, the 13th busiest airport in the world in terms of total passenger traffic, and the second busiest airport in the world in terms of international passenger traffic after handling more than 27 million international travelers.
Services & Business Facilities
Terminal Transfers
Conferences and facilities for business meetings
Hotels
Finance and communication
Free Wi-Fi
Meet & Greet Service at New Istanbul Airport "IST"
Our airport Meet and Greet service at New Istanbul Airport has been improved to better address the dynamic difficulties of contemporary international travel. And we're here to provide you with the highest level of comfort and luxury possible for your upcoming business & corporate travels.
Personal Assistant / Airport Greeter
Airport Fast-Track
Buggy Transportation
Porter's Assistance
IST's Premium Lounge Access
VIP Terminal Service at New Istanbul Airport "IST"
The VIP Lounge airport access for CEOs & VIP Business Travelers at New Istanbul Airport offers personalized service in a welcoming environment, together with the highest level of flexibility and privacy.
Private Lounge Access And Private TSA & Security Checks
Exclusive Entrance
Tarmac Transfer And Chauffeur Transportation To The Aircraft
Private Bathtub Suite
Parking With Dedicated Valet
Major Formalities Are Done By Our Airport Greeter
Chauffeured Transportation Services From/To New Istanbul Airport "IST"
Istanbul is incredibly congested; between 5 and 8 p.m. and 8 a.m., it is very impossible to move around. As a result, you can choose airssist chauffeur transportation and airport limo to traverse the world in the safest and most private black cars. We are here to make sure you get where you're going in luxury and style, whether you need transportation from/to Istanbul's airports or for a full-day in-city transfer to attend meetings, exhibits, and events or an early morning interstate trip. Book Now !!
What Is The Importance Of VIP Concierge Services At Istanbul's Airports
To prevent lengthy queues, assure swift and productive business trips, and assist each traveler with their specific needs, the Istanbul airport offers concierge services that facilitate complex airport procedures. Most importantly, these services are available to all passengers in all ticketed classes without the need to be regular flyers, members of annual membership clubs, or VIP travelers.
Top Hotel For Business Travelers in Istanbul
We've selected the hotels that are ideal for your stay if you're traveling to Istanbul for a business trip. Look at our list of the top business hotels in Istanbul:
Mula Hotel
Conrad Istanbul Bosphorus
White House Hotel Istanbul
Hotel Yasmak Sultan
Lazzoni Hotel
Hotel Amira Istanbul
Hilton Istanbul Bomonti Hotel & Conference Center
Top Rated Attractions In Istanbul, Turkey
Istanbul, which is currently the biggest metropolis in Europe and is situated on both sides of the Bosphorus, has long been referred to as the meeting point of East and West.
Hagia Sophia
Blue Mosque
Topkapi Palace
Grand Bazaar
Dolmabahce Palace
Basilica Cistern
Chora Church
Making your business trip hassle-free is a good idea, especially with the help of the professional airport concierge services offered by airssist, which streamline all airport procedures and provide all the comforts and luxury you could want. Book now