Your Guide to Barcelona
Barcelona the capital of Catalonia, is one of the most visited cities in all of Europe because of its amazing attractions, lively streets, vast beaches, and rich tradition. For this reason, you must take advantage of everything Barcelona has to offer if you intend to visit the city for business in the near future. You won't find any better after-work activities than taking a leisurely stroll across the city and exploring each and every nook and cranny.
Top industries: Architecture, Tourism, Finance, Pharmaceutical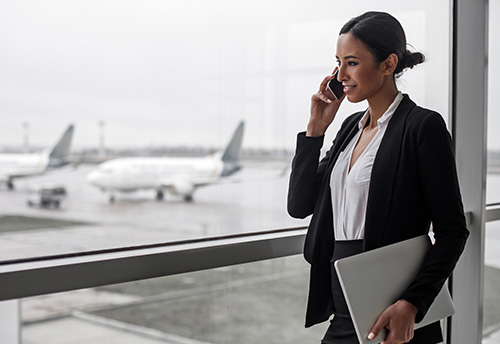 Barcelona Overview
Northeastern Spain's coast is home to the city of Barcelona. With 1.6 million people living inside the city borders, it's both the capital and largest city of the autonomous region of Catalonia and Spain's 2nd most populous municipality.
With a population of about 4.8 million, its metropolitan area includes other surrounding towns within the Province of Barcelona, making it the 6th most populated urban area in the European Union after Paris, the Ruhr region, Madrid, and Milan.
Why Barcelona Is Predicted To Become The Next Big Business Hub?
Barcelona is already an international center for finance and trade and it is forecast to continue growing in the coming years. Barcelona enjoys ideal weather, stunning architecture, and a diverse and vibrant culture. It is a world-class destination for both business travelers and leisure travelers.
In South Europe, Barcelona is home to a vibrant startup community. In this tech hub, there are more than 1,300 firms with a focus on life science, mobile, and software technology.
As a result, the startup economy in Catalonia employs more than 13,800 tech experts from around the world, including Western Europe, South America, East Europe, Asia, Africa, and North America. Furthermore, some foreign entrepreneurs have moved to Barcelona to build up their startups there.
Therefore, Barcelona has attracted international talent in the sales, management, and operations sectors as well as in the technology sector.
The Most Well-Known Business Events & Exhibitions In Barcelona
International Conferences on Economics and Social Sciences (ICESS)
Type: Science & Business Services
Yearly Date: 11 – 12 Jan
International Conference on New Ideas in Management, Economics, and Accounting (IMEA)
Type: Finance & Business Services
Yearly Date: 17 – 19 Feb
Strategic Project & Portfolio Management for Pharma
Type: Medical & Pharma
Yearly Date: 25 – 27 Jan
Technology for Marketing (TFM)
Type: Business Services
Yearly Date: 07 – 08 Mar
Ai & Cognitive Systems Forum
Type: IT & Technology
Yearly Date: 31 – 02 Feb
Are you Traveling To Barcelona For A Business Trip?
Barcelona offers a wide range of accommodations, dining options, and tourist attractions for corporate and business travelers. We give corporate travelers all the information they need, such as choices for transportation, airports, and more…
Josep Tarradellas Barcelona El Prat Airport
Airport Code: (IATA: BCN, ICAO: LEBL)
Airport Name: El Prat International Airport
Location: El Prat de Llobregat
of Terminals: 2 Terminal
Distance from City: 15 Kilometers
Tarradellas, Josep El Prat Airport, commonly referred to as Barcelona-El Prat Airport, is an international airport in Catalonia, Spain. It is located in the towns of El Prat de Llobregat, Viladecans, and Sant Boi.
It is the 6th busiest airport in Europe and the 2nd largest and busiest airport in Spain. Barcelona Airport saw a record 52 million passengers every year.
Business Facilities at El Prat International Airport "BCN"
Meeting & Conference room with all modern business facilities
Free Wi-Fi Internet Access
Post Office
VIP Business Lounge
Fax and Photocopying
Meet and Greet Service at El Prat International Airport "BCN"
Using airssist Meet & Greet service at El Prat Airport (BCN) can be a terrific way to reduce stress and save time. There are numerous companies that offer Meet & Assist services for departing and arriving passengers. But our Meet and Assist team can help you with transportation arrangements, Check-in, immigration, and customs, local knowledge and advice, and travel plans.
VIP Terminal Service at El Prat International Airport "BCN"
No matter if you are traveling for business or pleasure, VIP Terminal private lounges at El Prat International Airport "BCN" are the ideal indulgence. You can use our pre-bookable Private lounge service at the VIP Terminal of the BCN airport to relax, eat, or catch up on work. If you need to stay at BCN airport longer for a meeting or conference, you can use airssist to acquire access to private rooms for CEOs, VIP business travelers, and important passengers.
Chauffeured Transportation Services From/To El Prat International Airport "BCN"
You'll be driven in the most extravagant, magnificent, and secure black cars with airssist Airport Limo Service at BCN airport. Whether you need transportation for an interstate trip or a multi-day trip from/to the BCN airport, we're here to make sure you arrive at your destination in luxury and style. With a wide range of executive cars to choose from, our bilingual chauffeurs and limo service offer a fantastic and distinctive experience.
Why VIP Concierge Services Are Important at El Prat International Airport "BCN"
A VIP concierge service can be essential for any business trip and the El Prat International Airport is no exception. These services are designed to handle all the details of your business trip to Barcelona so you can focus on your business work and save more time.
They can organize all aspects of your business trip to Barcelona and they can even take care of your schedule. So, if you're looking for a smooth and stress-free business trip to Barcelona airssist VIP concierge service can be an essential part of your plans! Contact us
Top Hotels in Barcelona for Business & Corporate Travelers
Catalonia Magdalenes
H10 Madison
Seventy Barcelona
Hotel 1898
Hotel Soho Barcelona
Top Rated Attractions In Barcelona, Spain
Basílica de la Sagrada Família
Barri Gòtic (Gothic Quarter)
Casa Milà (La Pedrera)
La Rambla: Barcelona's Social Hub
Palace of Catalan Music
Making your business trip to Barcelona as uncomplicated as you can is a terrific strategy to make the most of your time and take pleasure in your travels. The VIP airport concierge services from airssist can help with anything from baggage handling to Customs clearance, as well as with car rentals and lodging options. All of this enhances your travel experience and enables you to arrive at your destination relaxed and prepared for business.