Your Guide to Amsterdam, Netherlands
Amsterdam is the country's capital and largest city of the Netherlands, it has a population of 2.480.394 in the metropolitan region, 1.558.755 in the urban area, and 907.976 in the city proper. Because of its extensive network of canals, Amsterdam, which is in the Dutch province of north holland, is sometimes referred to as "Venice of the North"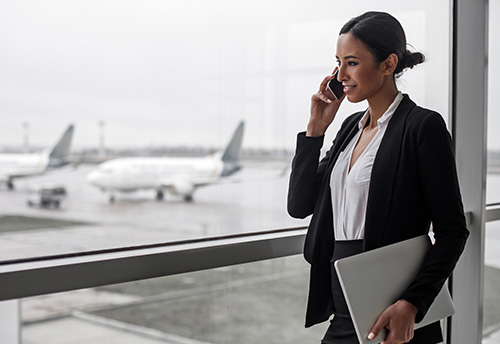 Amsterdam Overview
The Netherlands commercial and financial center is Amsterdam. The business trip summit, a perennially well-attended event in the business trip sector, was held there in 2017. It featured motivational speakers, educational training sessions on a variety of themes, and the chance to network with various exhibitors.
Why Amsterdam's Becoming The Next Big Business Hub
The fact that Amsterdam is one of the most inventive cities in Europe in terms of technology, finance, research, sustainability, and other areas benefits businesses there. What is its true uniqueness? Superior connectivity, an unmatched quality of life, and a desire to improve the world. You can set up or grow your business in Amsterdam and join the thousands of other multinational enterprises who have done so.
Business Exhibitions & Events That Happens In Amsterdam
Emerce EDAY
Type: Education & Training
Yearly Date: 5 October
TNW Conference
Type: Technology
Yearly Date: 15 – 16 June
The Self-Made Summit
Type: Business Event For Ambitious Women
Yearly Date: 25 October
Amsterdam Capital House
Type: Ecosystem
Yearly Date: 23 – 24 – 25 March
Money 20/20 Europe
Type: Finance and FinTech
Yearly Date: 6 – 8 June
IBC
Type: International Broadcasting Convention
Yearly Date: 15 – 18 September
Traveling To Amsterdam For A Business Trip?
Amsterdam Schiphol International Airport (AMS/ EHAM)
Airport Code: (IATA: AMS, ICAO: EHAM)
Airport Name: Amsterdam Airport Schiphol
City Name: Haarlemmermeer, Netherlands southwest of Amsterdam
No. of Terminals: 1 Single terminal
Distance from City:  9 Kilometers
Many of the top corporations in the world have their headquarters in Amsterdam, one of the major industrial hubs in Europe. In addition to the large number of visitors who visit the city's cultural areas, the city receives hundreds of thousands of business travelers each year. You're in for a treat if you're visiting Amsterdam on business trip. The city is very easy to navigate, and many residents are English speakers.
Business Facilities at Amsterdam International Airport
Hotels
Business & Meeting rooms
Museum
Showers at the airport
Airport Library
Meet and Greet service at Schiphol International Airport
In order to better handle the dynamic challenges of modern international travel, our airport Meet & Greet service at Schiphol International Airport has been upgraded. For your forthcoming business & corporate travels, we're here to give you the maximum amount of comfort & elegance.
AMS's Premium Lounge Access
Airport Fast-Track
Personal Assistant / Airport Greeter
Buggy Transportation
Porter's Assistance
airssist VIP Terminal Access At Schiphol International Airport
In addition to the highest level of flexibility and privacy, the VIP Lounge airport access at Schiphol International Airport for CEOs and VIP Business Travelers provides individualized assistance in a pleasant setting.
Tarmac Transfer And Chauffeur Transportation To The Aircraft
Private Lounge Access And Private TSA & Security Checks
Exclusive Entrance
Major Formalities Are Done By Our Airport Greeter
Private Bathtub Suite
Parking With Dedicated Valet

Chauffeur Transportation In Amsterdam, Netherlands
Public transportation and bicycles are the two main modes of transportation inside the city of Amsterdam. Large freeways are limited to the city's perimeter and end at the A10 Ringroad. Driving through the city center is not advised because the government is supporting steps to discourage car usage. The capital of the Netherlands saw 18% congestion during the same time, resulting in delays of over 15 minute for every 30 minutes of travel.
As a result, you can select airssist airport limo and chauffeur transportation to travel the world in the most secure and private black cars. Whether you require transportation from/to Amsterdam's airports, a full-day in-city transfer to attend meetings, exhibits, and events, or an early morning interstate trip, we are here to make sure you arrive where you're going in luxury and style. Book now
What Is The Importance Of VIP Concierge Services At Amsterdam's Airports
Business travelers don't always understand the need of a VIP concierge service in AMS airport. The VIP Amsterdam concierge services will go above and beyond to make your business trip to Amsterdam one you won't soon forget, including setting up your hotel accommodations, making reservations at the best restaurants, and setting up tours.
airssist concierge services at Schiphol Amsterdam airport streamline complicated airport procedures in order to avoid long queues, guarantee quick and successful business trip, and help each client with their unique needs. Most importantly, all passengers in all ticketed classes may use these services without having to be frequent fliers, members of annual membership organizations, or high-end tourists.
Top Hotel For Corporate & Business Travelers in Amsterdam
Pulitzer Amsterdam
Monet Garden Hotel Amsterdam
Ambassade Hotel
Hotel Jakarta Amsterdam
Met Hotel
Tribe Amsterdam City
Top Rated Attractions In Amsterdam, Netherlands
Art Collections at the Rijksmuseum
Anne Frank House
the Van Gogh Museum
Explore the Jordan Neighborhood
Dam Square
Making your business trip hassle-free is an ideal option, especially with the aid of airssist's expert VIP airport concierge services, which streamline all airport formalities and offer all the comforts and luxury you could ask for. Book now