Bahrain International Airport has issued new health safety measures to increase airport protection for both the staff and passengers, as a recent precautionary step against COVID-19. These measures come in line with the advisory circular released by Bahrain Civil Aviation Affairs (BCAA) and the International Civil Aviation Organization's (ICAO) guidelines. Bahrain Airport measures during Corona were proven effective ever since the outbreak of the virus, and the recent updates were made to be a step ahead of the constantly changing nature of this virus. Moreover, BIA commits to supporting the recommendations of the Ministry of Health and performing all the future steps needed to be a part of the process of fighting the spread of COVID-19. On the other hand, travelers, too, should be taking all the necessary precautions when traveling, like booking airssist's Meet and Greet services.
Mohamed Yousif Al Binfalah, the CEO of Bahrain International Airport stated: "Since the start of the pandemic, BAC has implemented a number of precautionary measures recommended by the Ministry of Health … we are determined to put in place effective control measures to reassure and welcome both staff and passengers safely. We are taking careful steps to support the Kingdom's aviation sector during this time. We remind passengers that they also have an important role to play in this process and look forward to their ongoing understanding and support."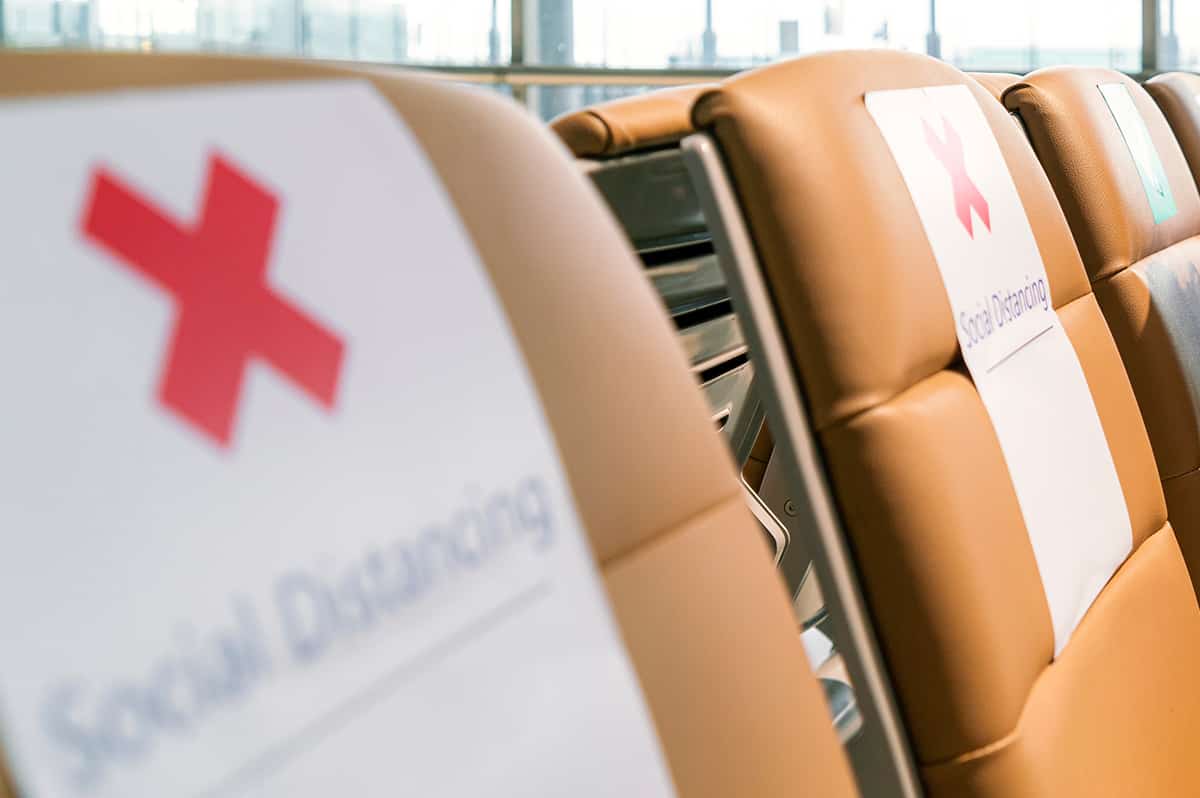 The New Airport Protection Measures and Guidelines of BIA
The access to Bahrain International Airport is restricted to the airport and airlines staff, passengers, and companions of reduced mobility and minor passengers.
All passengers are required to show up at the airport at least three hours prior to departure time to go through all the essential screenings and check-ups. To ensure that your airport travel is quick and seamless, without long airport queues you can book Meet and Greet from airssist.
Each traveler will undergo temperature screening at every entry point to the terminal and before boarding the plane.
Wearing face masks is obligatory on all passengers and staff members. Vending machines that provide face masks, hand sanitizers, and disposable gloves are available in BIA.
In addition to the general cleaning program approved by the latest aviation safety measures, all the surfaces that are regularly touched will be continuously sanitized.
Some of the airport protection responsibility falls upon passengers' awareness, as they must commit to social distancing measures in the airport's offices and terminal. Bahrain International Airport has placed footprint stickers everywhere around to help people in taking the accurate health safety distance.
Bahrain Airport advises passengers to check-in their baggage online and to use electronic payments instead of dealing with cash.
Aviation Safety Measures Updates
The circumstances related to COVID-19 are constantly changing. So, to keep up with these changes all airports are always updating their health safety procedures, providing full protection and safety to their staff and passengers. As a traveler, you should always check the updates of airport protection measures before booking a flight to know how to protect yourself and other travelers.
Travelers can book airport service from airssist to have a safe airport journey and avoid unnecessary crowd. Once you book a Meet and Greet service from airssist, the Greeter will speed your airport formalities like check-in, security, and more by helping you skip long airport queues.
Travel safe with airssist by booking online at: https://airssist.com/