Traveling is a blast! But just like anything in life, nothing is totally perfect.
We know that you are now probably wondering: what could be imperfect about one of the best experiences in life i.e., traveling?!
In fact, there is one stressful stage in traveling, it is indeed airport lengthy journeys.
Travelers lose a lot of their time and energy by the time they get out of the airport and into the departing plane or out to enjoy their trip destination.
However, airssist provides in this blog travel hacks and airport tips to make your trip easier, so you don't feel helpless in the face of this unavoidable airport experience.
How to Make Your Airport Journey Easier?
1-      Book a direct flight
Whenever possible, book a direct flight. It is a great travel hack. Transit flights bring along a package of risks, such as chances of missing your connection flight, losing your baggage, or having it sent to a wrong destination.
Despite the fact that direct flights could be a little more expensive, but it's always worth the time and effort you will save.
In the worst-case scenario, if you can't find a direct flight to your destination, book one that offers a long layover time. I this case, if your first flight gets delayed, you will not have to run hysterically at the airport to finish your airport procedures and catch your flight before it takes off.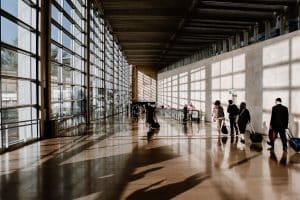 2-     Consider red-eye flights
Red-eye flights is a term that refers to flights scheduled to depart late at night and arrive the next morning. If you are the kind of person who can sleep comfortably in planes, book red-eye flights because this way you will depart and arrive when airports are mostly not crowded. Avoiding travel peak hours means less travelers at the airport, resulting in a smooth and quick airport journey.
A bonus benefit of such flights is that they are usually more affordable.
3-      Download Your Airline Free App
Having your airline application on your phone is essential as it would ease up a lot of procedures for you.
Airline apps keep you updated with boarding gates changes, flight delays, or cancellations. Usually, such updates are posted on the app before being announced at the airport. This will save you a considerable amount of time to take a quick action about any potential change.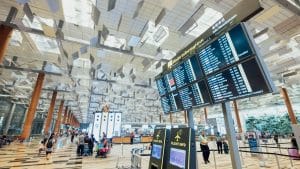 4-      Get an Access to Airport Lounges
Almost all airports have luxury lounges. Some of them belong to the airport itself while other are run by different airlines. Airport lounges are certainly a wonderful place to spend your time at airports before or between flights. Airport lounges provide a quiet and peaceful atmosphere, comfy seating and relaxation areas, snack, drinks, delicious meals, free and high-speed interne Wi-Fi, so you can stay productive even at airports.
You can get an automatic access to airport lounges either by your credit card company, as some of these companies include airport lounge access in their service package, or by becoming a VIP Traveler on your airline list due to traveling frequently with them. In case both ways are not applicable to you, you can simply get your airport lounge access through booking with an airport concierge company, like airssist, which provides you with airport lounge access quickly on short notice.
5-      Do a Research About the Airport and Airlines
Researching the airport map can help you in navigating your way through it once you arrive. For example, airports have multiple terminals, so it would be convenient to know form which you will be departing before heading to the airport. Also, check the average security waiting time to plan which time you need to arrive at the airport.
More on, a research about the airlines company will inform you about baggage restricted items, your flight details and what is included in your flight package.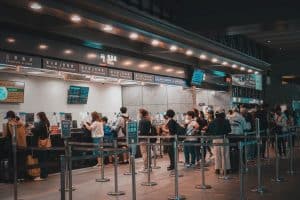 6-      Pre-plan your transportation to and from airports before every flight
If you are thinking about contacting or looking for a taxi minutes before you leave to the airport, then you should know that you are taking a big risk! It is possible that you would not find a taxi immediately. The wait could take between 15-30 mins, and who knows?! Maybe more.
So, always make a pre-booking with a taxi to drive you to and from the airport. airssist serves you well in this aspect through its chauffeured limousine service.
7-      Book an Airport Meet and Greet Service
Now after reading all the steps above, you might feel confused, overwhelmed, and unable to arrange them all. But that is totally fine. This is why airssist exists! airssist offers meet and greet services, as our greeters host you at the airport door, or at the airplane gate. With airssist meet and greet services, the greeter will walk you through all airport procedures at different VIP lines, take care of your baggage check-in, and make sure your airport journey goes quickly and smoothly.
Everyone deserves a perfect trip, airssist will make your trip easier. Plan a quick memorable airport journey, which can be best done with our services: Meet and Greet, Airport Lounge, and Chauffeured Limousines.