Whether you're a businessman, entrepreneur, or just traveling to a busy airport, airssist's many services can be just the thing you need to make your journey a pleasant and comfortable one. airssist provides the best Meet and Greet, Fast track, unaccompanied minor, and elderly assistance services in the market. Just about every type of traveler can make use of airssist's world-leading concierge services.
Time is money for businesspeople. Our service helps people save both time and money. We allow business travelers to reach their destinations on time and without hassle. airssist also provides lounge access where they can enjoy a calm atmosphere and finish their work.
Airport procedures and formalities can be complicated for first-time travelers, even more so if they are unfamiliar with the spoken language of their destination. airssist provides first-time travelers with the utmost comfort and convenience during their airport experience.
Holiday travelers usually travel during the busiest and most hectic time of the year. airssist's services can ensure their privacy, comfort, and security during their travels to the most exotic places around the globe.
This group includes people who travel together on organized trips to experience thrilling adventures around the globe. airssist offers these adventurers a way to skip tiresome airport formalities and rest in the luxurious lounges before they set out to explore the world.
Minors and Elderly Travelers
Unaccompanied minors and elderly citizens deserve to be safe and comfortable during their travels. airssist provides clients with the ability to hire professional personal assistants to guide and take care of these travelers during their journey.
What are the benefits of using airssist's services?
The global airline industry has served over 2,277 million passengers in 2021, with the number of passengers expected to reach over 3,432 million in 2022. The increased travel demand means that airports will be as busy as ever and that passengers' safety will become a bigger priority than before.
Our services are designed to grant you peace of mind and get you through airport formalities with ease, we can help you save your hard-earned money by providing you with the best services at competitive prices. Our greeters will be ready to help you with your luggage the second you land, and our drivers will be more than happy to guide and assist you on your journey.
Gain access to VIP lounges and terminals, enjoy the best treatment on arrival or departure, hire personal assistants, and so much more. Personalize your airport experience today with airssist!
Benefits include but are not limited to:
Personalized welcome with a name board.
Welcome at the start of the arrivals gate or the end of the aerobridge
Fast-track through airport formalities
A dedicated porter
One on One assistance
Buggy Transportation
Lounge Access
Escort to the taxi/limo outside the airport
Our Services
We've expertly designed Our premium airport services to serve VIPs, HNWI, and businesspeople by providing the best concierge services around the globe. Our airport assistance services are smooth, reliable, and designed to ensure your safety and comfort wherever you are.
Meet and Greet Services
Are you a business traveler or an explorer? Whether you're traveling alone or with a big group, on any airline, for any purpose, we've got you covered. At airssist, each traveler is unique, and we aim to offer them an effortless and stress-free travel experience. airssist's meet and greet service ensures a memorable and pleasant experience for travelers all over the globe. airssist's Meet and Greet service alleviates all the chaos and annoyance of airports. People using our service can save up to 5 hours that they would otherwise lose. Save time now!
VIP Terminal Access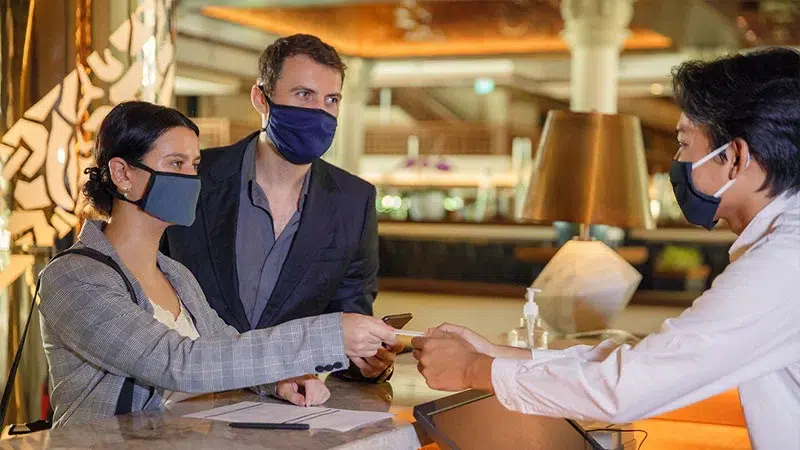 Our VIP airport concierge services provide privileged access to exquisite VIP terminals, available in select airports across the world. airssist's VIP Terminal service offers top-quality security, privacy, and comfort before and after your flight, ranging from private stand-alone terminals to tarmac transfers in an executive limousine. Our service is chosen by royal families, HNW individuals, dignitaries, businesspeople, and more. Enjoy exclusive VIP Terminal access in select airports around the world!
Airport Transfer
Traveling is always accompanied by several stressful and exhausting procedures, both at the airport and during the flight. So, why don't you at least make your journey from and to the airport smooth and comfortable? Book our airport transfer service anywhere in the world to hire a chauffeur for a seamless ride in-from-to the city's airport. We also offer shuttle services for transfers between airplanes and the airport terminal.
Lounge access
Enjoy unparalleled luxury in the best airport lounges available. We help in saving your valuable time and keeping you comfortable. Our premium lounge access services around the world will ensure your pleasure and comfort.
Chauffeured Limousine Services
We've masterfully designed our service to provide luxurious transportation options to our clients everywhere. Our door-to-door luxury transportation services are smooth and reliable, and our luxury limousines are all driven by professional drivers. Book your chauffeured limousine service now!
Corporate Transfer Services
Everything revolves around time, according to businesspeople, C-level executives, and corporate officials. We help in saving your valuable time while you run your business or attend corporate meetings and events. Our luxury chauffeur services will be planned according to your schedule and will drive you from one location to another in your choice of fancy car options.
Full-Day Transfer/ Inter-City Transfer Services
There are countless charming tourist attractions and fascinating locations around the globe, and it takes a while to visit them all. Wasting your time in finding chauffeured transportation is bound to ruin your plans. We help you maximize your time limits through our car hire and reliable limousine services. Our luxury car chauffeurs can accompany you for a full-day transfer according to the service period you book. We also offer special chauffeur services for seniors to assist them during their transfers.
Why Use airssist?
airssist's service is expertly designed to ensure your comfort and safety. Travel with ease, skip long lines, experience a warm welcome and smooth airport passage using our first-rate meet and greet service. Forget the hassle and enjoy your time in a luxurious lounge while we take care of all your airport formalities. Traveling with pets, kids, or senior citizens has never been easier than it is with airssist. We've dedicated ourselves to making your airport experience comfortable. Learn more!