Your Guide to Toronto, Canada
In its capacity as the largest metropolis and commercial center of Canada, Toronto welcomes plenty of business visitors. it's the most popular domestic business travel destination and the preferred option for association meetings sponsored by the United States that take place abroad. Use this helpful guide to start doing business in Toronto the proper way whether you are leading or joining a trip for business.
Top industries: Aerospace, Financial Services, Technology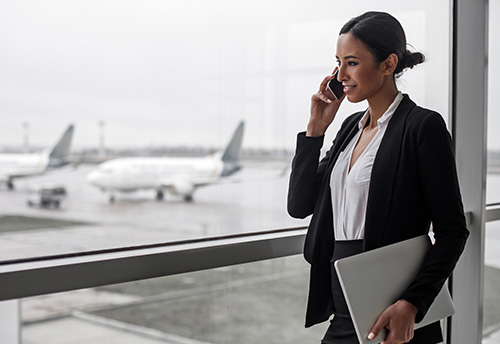 Toronto Overview
Ontario, a province in Canada, is headquartered in Toronto. It is the most populated city in Canada and the fourth most populous city in North America, with a recorded population of 2,794,356 in 2021. Toronto is one of the most diverse and cosmopolitan cities in the world and a hub for international commerce, banking, the arts, sports, and culture.
Why Toronto Is Set To Become The Next Major Hub for Business
While Toronto is an attractive place for companies in all industries, it is especially well-suited to technology companies. Toronto ranks number one in terms of tech talent with nearly a quarter of a million tech workers on its rosters. Moreover, Toronto is home to between 2,500 and 4,100 active tech startups.
Toronto is also a great place for entrepreneurs seeking assistance in R&D. Compared with other major startup cities such as Silicon Valley, New York and Boston, the cost of R&D is significantly lower. Moreover, the Canadian government provides refunds on R&D investments. Refunds may be as high as 65% of the R&D cost.
The Most Well-Known Business Events & Exhibitions In Toronto
CIMA Conference on Sustainability
Type: ESG and Sustainability
Yearly Date: 22 February
Bankers Summit
Type: Digital Banking
Yearly Date: 17 May
EV Innovation & Technology Conference 2023
Type: Technology
Yearly Date: 8 February
The Museum of Contemporary Art!
Type: Art
Yearly Date: 23 Dec
International Trade fair, Business, and Investors Summit
Type: International Trade fair
Yearly Date: 21 – 25 December
TECHSPO Toronto 2023 technology expo
Type: Technology Expo
Yearly Date: 18 – 19  May
Traveling To Toronto For A Business Trip?
Toronto is a sophisticated town with a laid-back atmosphere and enthralling downtown. During your downtime on your next business trip, take advantage of everything the city has to offer. Beautiful beaches, streets lined with trees, fantastic dining, shopping, and museums are all nearby.
Toronto International Airport And its Business Facilities
Airport Code: (IATA: YYZ, ICAO: CYYZ)
Airport Name: Toronto Pearson International Airport
Location: Mississauga and Toronto, Ontario, Canada
of Terminals: 2 Terminals
Distance from City:5 Kilometers
Lester B. Pearson International Airport commonly known as Toronto Pearson International Airport, It is the main airport serving Toronto, its metropolitan area, and the surrounding region known as the Golden Horseshoe. It is the largest and busiest airport in Canada, handling 12.7 million passengers per year. As of 2019, it was the second-busiest international air passenger gateway in the Americas (behind John F. Kennedy International Airport) and the 30th-busiest airport in the world by passenger traffic.
Business Facilities at Pearson International Airport
Art Exhibits
VIP Terminal / Private Lounge
ATMs and Currency Exchange
Mobile phone booth
Free Wi-Fi
airssist Meet and Greet Services at Pearson International Airport "YYZ"
Our airport Meet & Greet service at Pearson International Airport has been improved to better meet the dynamic needs of contemporary international travel. We are here to provide the greatest level of luxury and elegance for your next business and corporate travels.
YYZ's premium lounge access
Dedicated Porter
Fast-track service
Airport greeter
Buggy transportation
And more…
airssist VIP Terminal Service at Pearson International Airport "YYZ"
At Pearson International Airport, VIP Terminal access for CEOs and Corporate & Business Travelers provides the highest level of discretion and adaptability in addition to personalized support in a welcoming environment
Access to a private lounge, as well as personal security and TSA checks
Private access
The main airport procedures are handled by our airport greeter.
Personal bathtub suite
Exclusive valet parking
airssist Chauffeured Transportation Services From/To Pearson International Airport "YYZ"
Within the city, the Toronto Transit Commission (TTC) operates an extensive system of subways, buses, and streetcars, covering 1,200 km (750 mi) of routes. The average amount of time people in Toronto spend commuting with public transit, for example to and from work, on a weekday is 52 min. The average amount of time people in Toronto wait at a stop or station for their Streetcar, Subway, Train, Bus & Ferry line on a weekday is 30 min.
Bus stops at busy crossroads are crowded with people during rush hour. Numerous people crowd on and pile off as soon as a bus arrives. With the majority of the seats occupied and passengers standing close to one another in the aisle, the bus departs.
Why VIP Concierge Services Are Important at Pearson Airport "YYZ"
airssist Concierge services are essential for VIP business travelers who desire highly personalized, distinctive luxury experiences and more time in their packed schedules. With our VIP concierge services at Pearson Airport "YYZ" your business trip to toronto will be remembered for all the right reasons. airssist concierge services at Pearson airport "YYZ" will simplify challenging airport processes to guarantee each client has a swift and productive business trip while avoiding lengthy queues.
Top Hotels in Toronto for Business & Corporate Travelers
Cambridge Suites Toronto
One King West Hotel & Residence
Fairmont Royal York
Hotel Victoria
Sheraton Center Toronto Hotel
Delta Hotel By Marriot Toronto Airport Conference Centre
Top Rated Attractions In Toronto, Canada
CN Tower
Casa Loma
Niagara Falls
The Entertainment District
Kensington Market
Art Gallery of Ontario
Making your business trip to Riyadh as easy as possible is a terrific approach to make the most of your time there and have a good time while there. Airport concierge services provided by airssist may help with things like baggage, clearing customs, renting a car, and finding a place to stay. These conveniences will make your trip more enjoyable and ensure that you arrive at your location relaxed and prepared to work. Inquire now !!