Business Trip to Thessaloniki
Did you know that Thessaloniki is the second largest city in Greece and one of the most important economic and cultural centers of Southeast Europe? This vibrant city hosts numerous international conferences and exhibitions, making it a popular destination for business travelers. In fact, according to recent statistics, Thessaloniki has experienced a steady increase in business tourism over the past few years, with more than 1.5 million visitors in 2019 alone. Thessaloniki is a wonderful city to visit for business purposes. This vibrant city has something for everyone, from historic landmarks and cultural experiences to exciting nightlife and cutting-edge conveniences.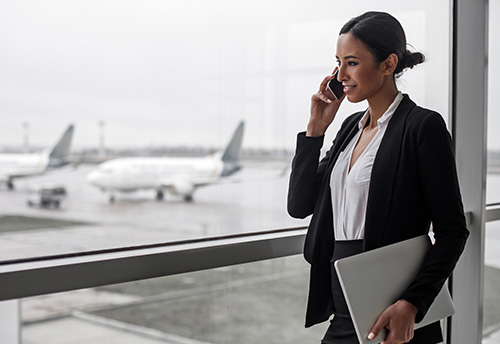 More About Thessaloniki
Thessaloniki, in Greece's northern Central Macedonia area, is the country's second-largest city. Connecting Greece to the Balkans, Europe, and Asia, it serves as a significant port and transportation hub. Thessaloniki also boasts an extensive cultural history dating back to antiquity. Cassander, King of Macedon, established the city in 315 BC and named it Thessalonike, after his wife and the half-sister of Alexander the Great.
In addition to its historical attractions, Thessaloniki is a modern and vibrant city with a thriving economy. It is home to several universities, research centers, and technology parks, making it a hub for innovation and entrepreneurship.
Why Do Many Assume Thessaloniki Will Eventually Become a Major Business Centre?
Thessaloniki's strategic location, strong economic growth, and supportive business environment have helped to position it as a promising destination for business and investment. The city's proximity to major transportation networks, including an international airport and seaport, makes it a gateway to the Balkans, Europe, and the Middle East. Additionally, this advantageous location, coupled with a highly educated workforce and a growing number of technology startups, has helped to drive economic growth in key sectors such as tourism, information technology, and manufacturing.
Business Exhibitions & Events That Happen In Thessaloniki
Philoxenia
Type: Trade Show
Date: 10-12 November
InnoEnergy Thessaloniki Forum
Type: Conference
Date: usually takes place in October
Thessaloniki International Fair
Type: Trade Show
Date: 09 – 17 September
Detrop Boutique
Type: Trade Show
Date: 18-20 February
Franchise Expo Greece
Type: Trade Show
Date: March 03-05
Philbeauty Greece
Type: Trade Show
Date: 7-9 June
Are you Traveling To Thessaloniki For A Business Trip?
Business travelers will be pleasantly surprised by Thessaloniki. The city's lengthy history has made it a center for more than just commerce; it is also the cradle of novel forms of expression and cuisine. Follow these guidelines to make the most of your business trip to Thessaloniki.
Thessaloniki International Airport
Airport Code: (IATA: SKG, ICAO: LGTS)
Airport Name: Thessaloniki Airport "Makedonia"
Location: Mikra, Macedonia, Greece
of Terminals: 1 Terminal consists of 3 floors
Distance from City Center: 13 km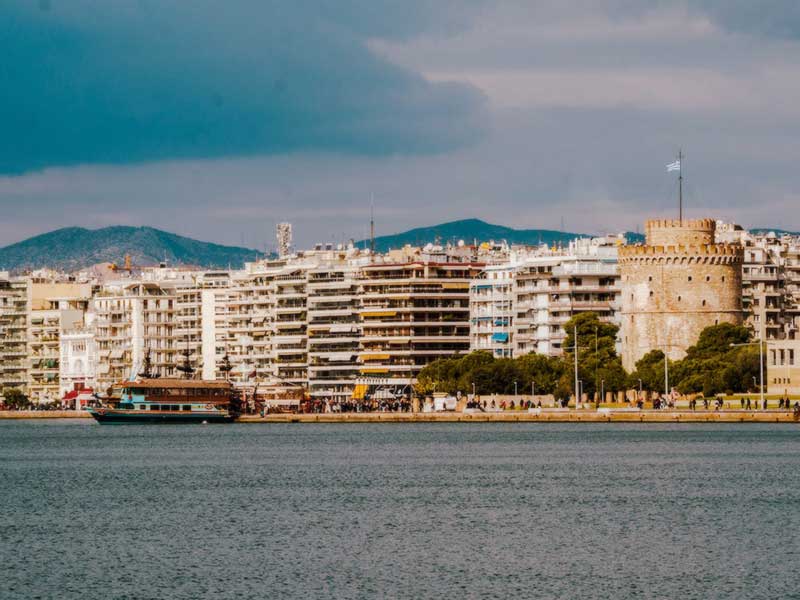 Business Amenities at Thessaloniki International Airport
Executive lounges
Meeting rooms
Business center
Wi-Fi access
Charging stations
Food and beverage options
Duty-free shopping
Car rental services
Taxi and transportation services
ATM and banking services
Meet and Greet at Thessaloniki International Airport
All arriving, departing, and connecting passengers at Thessaloniki International Airport have access to the airssist VIP Meet & Greet Service. Our airport employees are trained to assist passengers with their luggage as they pass through security and customs.
VIP Terminal Service at Thessaloniki International Airport
Please feel free to take advantage of our VIP terminal service while you wait for your flight to depart from one of Thessaloniki's international airports. The VIP Terminal at Thessaloniki International Airport includes a cafeteria, bar, restrooms, Wi-Fi, and a comfortable waiting area with newspapers and periodicals.
Shuttle Service from/to Thessaloniki International Airport
airssist should be used to reserve first-class airport transportation. Your driver will locate a parking location, so you can relax. If you get lost or can't locate parking in a large city, you should keep looking. You can unwind in the back of our limousine with the knowledge that our driver is multilingual.
airssist Airport Concierge Services at Thessaloniki International Airport
At Thessaloniki International Airport, airssist offers Airport Concierge Services. airssist is your only worldwide option for airport concierge services. Sign up for airssist if you frequently travel through Thessaloniki International Airport. The arrival and departure procedures at airports are enhanced by the concierge services of airssist.
Top Hotels in Thessaloniki for Business & Corporate Travelers
Hyatt Regency Thessaloniki
Makedonia Palace
The Met Hotel
Daios Luxury Living
Electra Palace Thessaloniki
City Hotel Thessaloniki
Mediterranean Palace Hotel
The Excelsior Hotel
Capsis Hotel Thessaloniki
Top Rated Attractions In Thessaloniki
White Tower of Thessaloniki
Archaeological Museum of Thessaloniki
Aristotelous Square
Church of Saint Demetrius
Rotunda of Galerius
Ano Poli (Upper Town)
Byzantine Walls
Museum of Byzantine Culture
Arch of Galerius
Ladadika District
If you have any requirements during your business trip to Thessaloniki, you should contact the airssist airport concierge service. Make the most of your time in Portugal by adhering to these tried-and-true suggestions. Contact us !