Business Trip to Thailand
Are you ready for an adventure that combines business and pleasure? Imagine yourself stepping off a plane in a land of vibrant colors, exotic aromas, and warm smiles. Thailand is a destination that offers a unique blend of ancient traditions, modern amenities, and a thriving economy. Whether you're a seasoned business traveler or a first-time visitor, Thailand has something for everyone. From bustling cities to serene beaches, this country is a feast for the senses. In this blog, we'll explore the exciting possibilities of a business trip to Thailand and give you some tips on how to make the most of your journey.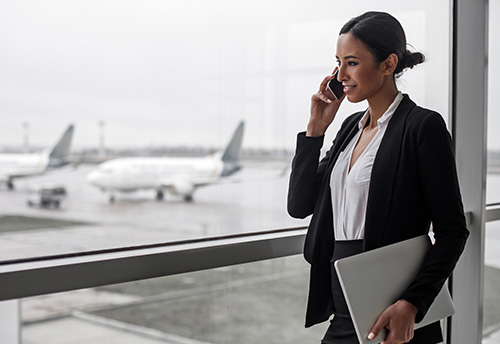 More About Thailand
Thailand, also known as the Kingdom of Thailand, is a country located in the center of Southeast Asia. It shares borders with Myanmar, Laos, Cambodia, and Malaysia. The country has a population of approximately 69 million people and its capital city is Bangkok.
Thailand is known for its rich culture, stunning natural beauty, and delicious cuisine. The country is home to numerous ancient temples, including the famous Wat Phra Kaew and Wat Pho in Bangkok. Thailand is also known for its beautiful beaches and islands, such as Phuket, Krabi, and Koh Samui.
Why Do So Many People Think Thailand Will Grow Into A Major Financial Hub?
Thailand's strategic location, growing economy, and government initiatives have led many to believe that it has the potential to become a major financial hub in Southeast Asia.
In Addition, Thailand's location at the heart of Southeast Asia makes it an ideal gateway to other countries in the region. This, combined with the country's well-developed infrastructure and transportation systems, has made it a popular destination for businesses looking to establish a presence in Southeast Asia.
Finally, Thailand's economy has been growing steadily in recent years, with a GDP of approximately $543 billion in 2020. The country's economic growth has been driven by a number of factors, including increased investment in infrastructure, a growing middle class, and a thriving tourism industry.
Business Exhibitions & Events That Happen In Thailand
ProPak Asia – International Processing and Packaging Exhibition
Type: Trade show
Date: 14-17 June 2023
Medical Fair Thailand
Type: Trade show
Date: 7-9 September 2023
Thailand Industrial Fair
Type: Trade show
Date: 16-19 November 2023
Thailand Lighting Fair
Type: Trade show
Date: 8-11 November 2023
Thailand Franchise & Business Opportunities
Type: Trade show
Date: 19-22 October 2023
VIV Asia – International Trade Show for Solutions in Livestock, Production and Processing
Type: Trade show
Date: 15-17 March 2023
Are you Traveling To Thailand For A Business Trip?
Those taking a business trip to Thailand will be pleasantly surprised by what they find there. The city's long history has made it more than just a global financial hub; it is also home to cutting-edge cuisine and art forms. Take advantage of your time in Thailand for business by following these suggestions.
Bangkok International Airport
Airport Code: (IATA: BKK, ICAO: VTBS)
Airport Name: Suvarnabhumi Airport
Location: Samut Prakan and Lat Krabang, Bangkok
of Terminals: 2 Terminal
Distance from City Center: 30 km
Business Amenities at Bangkok International Airport
Business lounges
Meeting rooms
Conference facilities
Wi-Fi access
Charging stations
Printing, scanning, and fax services
Currency exchange
ATM machines
Duty-free shopping
Restaurants and cafes
Spa and massage services
Shower facilities
Luggage storage
Medical services
Meet and Greet at Suvarnabhumi International Airport
All arriving, leaving, and connecting travelers at Bangkok International Airport have access to the airssist VIP Meet & Greet Service. Our airport greeters have been schooled in the art of passenger service, and they are ready to help you with your flight. Airport lounges are the birthplace of luxury, and they are available to customers of the airssist meet and greet service.
VIP Terminal Service at Suvarnabhumi International Airport
While waiting for your flight to leave from Bangkok International Airport, please feel free to make use of our VIP terminal service. Facilities at our private terminal at Bangkok International Airport include workstations, meeting rooms, restrooms, wireless internet access, and a relaxing waiting area stocked with newspapers and periodicals.
Shuttle Service from/to Suvarnabhumi International Airport
airssist is obligated to provide luxury airport transportation. Our bi-lingual driver. We will get you where you need to go in style and comfort, whether it's an airport transfer, a day-long transfer, or an intercity trip. You can chill out in the back of our limo with our driver waiting for you.
airssist Airport Concierge Services at Suvarnabhumi International Airport
The services provided by airssist, an airport concierge service, are available to passengers at Bangkok International Airport. airssist is the only global provider of airport concierge services. If you frequently fly out of Bangkok International Airport, you should join airssist. Airport check-in and boarding times will decrease thanks to airssist's premium concierge services.
Top Hotels in Bangkok for Business & Corporate Travelers
Mandarin Oriental Bangkok
The Okura Prestige Bangkok
Shangri-La Hotel Bangkok
The St. Regis Bangkok
Sofitel Bangkok Sukhumvit
Grand Hyatt Erawan Bangkok
InterContinental Bangkok
Anantara Siam Bangkok Hotel
The Peninsula Bangkok
Renaissance Bangkok Ratchaprasong Hotel
Top Rated Attractions In Bangkok
Grand Palace
Wat Phra Kaew (Temple of the Emerald Buddha)
Wat Arun (Temple of Dawn)
Wat Pho (Temple of the Reclining Buddha)
Chatuchak Weekend Market
Khao San Road
Jim Thompson House
If you need anything at all during your time in Bangkok on business, just contact the airssist airport concierge service. If you follow these tried and proven tips, you'll be able to make the most of your time in Bangkok. Contact us !