Business Trip to Tbilisi
Tbilisi, Georgia's capital, is an attractive and ancient metropolis with enough to offer visitors on business. Business travelers will find Tbilisi to be an ideal destination thanks to the city's convenient location, supportive community, and promising future. Georgia ranks as Europe's 12th most alluring nation for investment in 2022. Tax cuts and visa-free travel are only two of the many perks offered by the Georgian government to attract foreign investment. Many well-known multinational corporations have established operations in Tbilisi. Among them are Coca-Cola, IBM, and Siemens.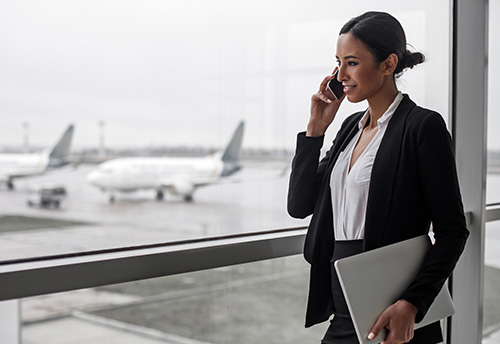 More About Tbilisi
Tbilisi, the capital city of Georgia, is a fascinating mix of old and new. The city is known for its rich history, with a diverse architectural style that reflects its past as a hub for trade and culture. From the medieval Narikala Fortress to the modern Peace Bridge, Tbilisi offers a blend of old-world charm and contemporary design.
In recent years, Tbilisi has become a hotspot for business travelers, with a growing economy and an increasing number of international businesses establishing a presence in the city. The World Bank ranks Georgia as the 7th easiest place to do business in Europe and Central Asia, making it an attractive destination for entrepreneurs and investors.
Why Do So Many People Think Tbilisi Will Grow Into A Major Business Hub?
Many experts believe that Tbilisi is on track to become a major business hub due to its strategic location, favorable business environment, and growing economy. As the capital city of Georgia, Tbilisi is the political, cultural, and economic center of the country, making it an ideal location for businesses looking to establish a presence in the region. Additionally, Georgia's geographic location at the crossroads of Europe and Asia provides businesses with access to a vast market of consumers and suppliers.
Furthermore, Georgia has implemented a number of reforms to improve its business environment, including reducing bureaucracy, implementing tax reforms, and improving access to finance. These efforts have paid off, as Georgia consistently ranks highly in international rankings of ease of doing business, attracting a growing number of international companies to the country.
Business Exhibitions & Events That Happen In Tbilisi
Tbilisi International Book Fair
Type: Exhibition
Date: May 25 to May 28
Caucasus Build
Type: Trade show
Date: April 28, 2023
Caucasus Healthcare
Type: Exhibition
Date: 8 – 10 November 2023
Tbilisi International Education Exhibition
Type: Exhibition
Date: Oct 15 2023
Tbilisi International Medical and Healthcare Exhibition
Type: Exhibition
Date: July 3-7
Tbilisi International Festival of Literature
Type: Business Event
Date: 3 – 7 June 2023
Are you Traveling To Tbilisi For A Business Trip?
Those taking a business trip to Tbilisi will be pleasantly surprised by what they find there. The city's long history has made it more than just a global financial hub; it is also home to cutting-edge cuisine and art forms. Take advantage of your time in Tbilisi for business by following these Tips.
Tbilisi International Airport
Airport Code: (IATA: TBS, ICAO: UGTB)
Airport Name: Shota Rustaveli Tbilisi International Airport
Location: Tbilisi, Georgia
of Terminals: 1 terminal
Distance from City Center: 17 kilometers
Business Amenities at Tbilisi International Airport
Business lounge
Meeting rooms
VIP services
Wi-Fi
Business center with printing and photocopying services
Duty-free shopping
Restaurants and cafes
Currency exchange
ATMs and banking services
Meet and Greet at Tbilisi International Airport
The airssist VIP Meet & Greet Service is available to all passengers at Bangkok International Airport. Trained in the finer points of customer service, our airport greeters are here to ease your travel stress. Luxury has its origins in airport lounges, and those who use the airssist meet and greet service can take use of these opulent spaces.
VIP Terminal Service at Tbilisi International Airport
Feel free to take advantage of our VIP terminal service as you wait for your flight to depart from Bangkok International Airport. Our private terminal at BKK features a waiting area with newspapers and magazines, as well as workstations, conference rooms, restrooms, wireless internet access, and a business center.
Shuttle Service from/to Tbilisi International Airport
Chauffeured luxury airport transportation is a service obligation of airssist. He's a driver and he speaks two languages. Whether you require an airport transfer, a day transfer, or interstate travel, we will bring you there in style and comfort. Our limo driver will be standing by while you relax in the backseat.
airssist Airport Concierge Services at Tbilisi International Airport
Passengers at Tbilisi International Airport have access to airssist's airport concierge services. Only airssist offers airport concierge services on a global scale. Join airssist if you frequently use Tbilisi International Airport. The premium concierge services provided by airssist will shorten the time required for airport check-in and boarding.
Top Hotels in Tbilisi for Business & Corporate Travelers
Tbilisi Marriott Hotel
Biltmore Hotel Tbilisi
Radisson Blu Iveria Hotel Tbilisi
Stamba Hotel
Tbilisi Rooms Hotel
The Biltmore Hotel Tbilisi
Holiday Inn Tbilisi
Iota Hotel Tbilisi
Tbilisi Laerton Hotel
Tiflis Palace Hotel.
Top Rated Attractions In Tbilisi
Old Town (Altstadt) Tbilisi
Narikala Fortress
Tbilisi Botanical Garden
Georgian National Museum
Bridge of Peace (The Glass Bridge)
Sameba Cathedral
Mtatsminda Park
Rustaveli Avenue
Open Air Museum of Ethnography
Tbilisi Opera and Ballet Theatre.
Contact airssist airport concierge service if you have any needs at all during your business trip to Tbilisi. You may maximize your time in Tbilisi by adhering to these tried and true recommendations. Contact us !