Your Business Guide to Singapore
Singapore is a modern, vibrant city-state in Southeast Asia. It is an excellent place for business and has a lot to offer international travelers. It's a large financial center, and many major corporations have a presence there. The city is also a hub for technological innovation and attracts many entrepreneurial startups from around the world.
Singapore has a rich and varied culture and is home to people from all over the world. The city is an excellent place to do business.
Top Industries: Industrial, Consumer Goods, Technology, Oil and Gas, and Financials.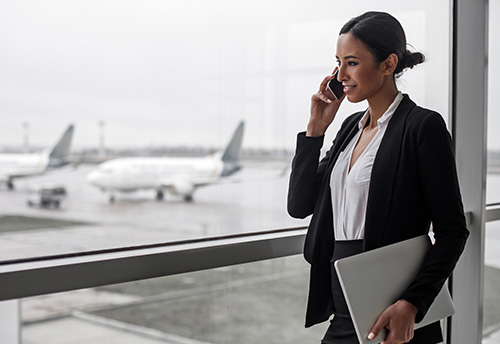 Singapore Overview
The independent city-state of Singapore, an island nation off the southernmost point of the Malay Peninsula, is situated in southeast Asia. A variety of business options are available in the nation's advanced and developed economy. In addition to having one of the biggest ports and one of the greatest per capita incomes in the world, Singapore is home to one of the world's financial centers. It belongs to the Commonwealth, the Association of Southeast Asian Nations (ASEAN), Asia Pacific Economic Cooperation (APEC), and the World Trade Organization (WTO).
And with a multicultural population and recognizing the need to respect the cultural identities of the major ethnic groups within the nation, Singapore has four official languages: English, Malay, Mandarin, and Tamil. English is the lingua franca and numerous public services are available only in English.
Why Singapore Is Predicted To Be The Next Big Business Hub?
Singapore is set to become the next major hub for business because it has many advantages for businesses. It is located in a prime trading location—which makes it easy to do business and trade with other countries in Southeast Asia. Singapore is also a stable and safe country with a well-educated population. There are also many great universities and research centers in Singapore, which make it a great place for businesses to conduct research and development.
Business Exhibitions & Events That Happens In Singapore
World Economic Forum
Type: Business
Yearly Date: 7 February
Rotorcraft Asia and Unmanned Systems Asia
Type: Business Services
Yearly Date: 25 – 27 April
Asian Financial Forum
Type: Business
Yearly Date: 7 February
Renewable Energy Markets Asia
Type: Power & Energy
Yearly Date: 27 – 28 April
IT'S THE SHIP
Type: Travel & Tourism
Yearly Date: 8 – 10 March
Crypto Expo Asia
Type: Banking & Finance
Yearly Date: 7 – 8  June
Traveling To Singapore For A Business Trip?
Singapore Changi Airport "SIN" And its Business Facilities
Airport Code: (IATA: SIN, ICAO: WSSS)
Airport Name: Singapore Changi Airport
Location: Changi, East Region, Singapore
of Terminals: 4 Terminals
Distance from City: 24 Kilometers
One of the biggest transportation hubs in Asia is Singapore Changi Airport, often known as Changi Airport. It is a significant international airport serving Singapore. It has been rated as the "World's Best Airport" by Skytrax multiple times and is the first airport in the world to keep the honor for eight consecutive years. And one of the busiest airports in the world by international passenger and cargo traffic.
Business Facilities at Singapore Changi Airport "SIN"
The following business facilities and services are available to all business travelers at SIN Airport in each terminal:
Private Meeting & Conferences rooms
Airport Lounges
Dedicated Valet Parking
Banking Services and Cash Machines
Clinics and Spa Facilities
Charging points
Internet connection
Local SIM Card Purchase
Meet and Greet Service at Singapore Changi Airport "SIN"
An excellent option to reduce stress and save time on your business trip is to use airssist Meet & Greet service at Singapore Changi Airport "SIN". airssist Meet & Greet services are available for departing, arriving, and connecting passengers. Our Meet and Assist team can help you with transportation arrangements, check-in, immigration, and customs assistance, local knowledge and advice, and travel plans.
VIP Terminal /Private Lounge Service at Singapore Changi Airport "SIN"
Whether you are traveling for business or pleasure, private lounges are the perfect treat for you. At the VIP Terminal at SIN airport, you may unwind, eat, or catch up on work with the help of our pre-bookable Private lounge service. You can use airssist to gain access to special rooms for CEOs, VIP business travelers, and important passengers if you need to remain longer at SIN airport for a meeting or conference.
Chauffeured Transportation Services From/To Singapore Changi Airport "SIN"
With airssist Airport Limo Service, you'll be driven in the most opulent, exquisite, and secure black cars. Whether you require transportation for an intrastate transfer or a multi-day transfer at SIN airport, we are here to make sure you arrive at your destination in comfort and style.
Our bilingual Chauffeurs & limousine service at Singapore Changi Airport "SIN" offer an amazing and unique experience with a large selection of executive automobiles to pick from.
Why VIP Concierge Services Are Important at Singapore Changi Airport "SIN"
First and foremost, VIP concierge services can help you save time and money by facilitating all of your travel arrangements from flight scheduling and visa applications to accommodations and car rentals. They can also provide support with event planning and meeting coordination so that your trip stays on track throughout.
All in all, VIP concierge services at Singapore Changi Airport can help make your trip run smoother and more efficiently allowing you to focus on what matters most: your business.
Top Hotels in Singapore for Business & Corporate Travelers
Marina Bay Sands
The Fullerton Hotel Singapore
Grand Park City Hall
Paradox Singapore Merchant Court
Shangri-La Singapore
Furama Riverfront
Village Hotel Katong
Top Rated Attractions In Singapore
Marina Bay Sands
Gardens by the Bay
Botanic Gardens
Singapore Zoo
Orchard Road
Raffles Hotel Singapore
Universal Studios Singapore
Making your business trip to Singapore as hassle-free as you can is a terrific approach to making the most of your time and having fun. VIP airport concierge services from airssist can help with anything from baggage handling to Customs clearance, as well as with transportation and lodging options. All of this enhances your travel experience and enables you to arrive at your destination relaxed and prepared for business. Book Now !!