Business Trip to Seattle, Washington, USA
Seattle, in the Pacific Northwest of the United States, is a thriving economic and creative center. Seattle is a popular destination for business travelers from all over the world due to its flourishing tech industry, coffee culture, and breathtaking natural surroundings. Seattle is a city full of possibilities for networking, education, and professional development, whether you're there for a conference, client meetings, or to look into starting a business. Any business traveler visiting Seattle will be impressed by the city's bustling and dynamic downtown, world-class museums, and top-rated restaurants. In this introductory piece, we'll take a look at some of the best parts of Seattle that will make your next business trip a success.
Top Industries: Tourism– Technology– Aerospace– Retail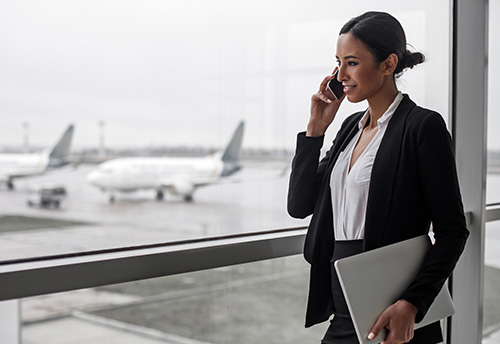 More About Seattle, Washington, USA
Seattle is a major city located in the Pacific Northwest region of the United States, in the state of Washington. It is the largest city in the state and the 18th largest city in the United States, with a population of over 750,000 people. The city covers an area of approximately 142 square miles (369 square kilometers) and is surrounded by water, with Puget Sound to the west and Lake Washington to the east.
Why Do Many Assume Seattle Will Eventually Become a Major Business Centre?
Seattle has been steadily growing as a business center over the past few decades, and many experts predict that it will continue to do so in the future. One of the main reasons for this is Seattle's strong and diverse economy, which is anchored by several large corporations such as Amazon, Microsoft, and Boeing. These companies have not only helped to establish Seattle as a technology and aerospace hub, but they have also attracted a talented and highly educated workforce to the region.
Business Exhibitions & Events That Happen In Seattle
Seattle Chamber of Commerce Economic Forecast Conference
Date: June 8, 2023
Type: Conference
Seattle Business Tradeshow
Type: Tradeshow
Yearly Date: June 22-23, 2023
Seattle Small Business Expo
Type: Expo
Yearly Date: July 20, 2023
Seattle Business Networking Event
Type: Networking Event
Yearly Date: August 3, 2023
Seattle Tech Summit
Type: Summit
Yearly Date: September 14, 2023
Seattle Business Women's Conference
Type: Conference
Yearly Date: October 12-13, 2023
Are you Traveling To Seattle For A Business Trip?
There is a great selection of hotels, restaurants, and tourist destinations in Seattle for business travelers. Our guide includes information that is useful for business travelers, such as transit choices, airports, and other sites of interest.
Seattle-Tacoma International Airport (SEA)
Airport Code: (IATA: SEA, ICAO: KSEA)
Airport Name: Seattle-Tacoma International Airport
Location: SeaTac, Washington, U.S.
of Terminals: 2 Terminal
Distance from City Center: 23 Kilometers
Business Amenities at Seattle-Tacoma International Airport (SEA):
Business Centre
Currency Exchange
Wi-Fi, Printing Services
Conference and Meeting Rooms
Opulent Lounges
Computers, Desks, and Power Outlets
Meet and Assist Service at Seattle-Tacoma Airport (SEA
For anyone flying into, out of, or connecting through Seattle-Tacoma International Airport (SEA), airssist provides a personalized Meet & Greet Service. Trained greeters are available at the airport to help you with your bags and navigate the immigration, security, and customs checkpoints.
VIP Terminal Service at Seattle-Tacoma Airport (SEA
Here at SEA Intercontinental Airport, we offer a VIP terminal service so that you can wait for your flight in the utmost privacy and luxury. The VIP Terminal in Seattle-Tacoma is a luxurious building with upscale amenities like a full kitchen, bar, showers, Wi-Fi, and a lounge with newspapers and magazines.
Transportation by Chauffeur From/To Seattle-Tacoma Airport (SEA
Do you want to take a break and unwind? If that's the case, you should book first-class airport transportation. Your driver will take care of parking and avoiding traffic, so you don't have to. Don't worry if you get lost in the city or can't find a parking spot. Put your feet up, since our bilingual driver will take care of everything on the road.
The Advantages of Using airssist Airport Concierge Services Seattle-Tacoma Airport (SEA)
To alleviate stress and allow passengers to focus on their travel, airssist Airport Concierge services are available. They will have you checked in, escorted through security and immigration, and relaxing in one of the airport's plush lounges in no time. You won't have to worry about wasting time. Concierges at airports are trained to help passengers understand and comply with airport regulations.
Top Hotels in Seattle for Business & Corporate Travelers
Four Seasons Hotel Seattle
Fairmont Olympic Hotel
Grand Hyatt Seattle
Hyatt Regency Seattle
Hotel Monaco Seattle
Top Rated Attractions In Seattle, US
Pike Place Market
Space Needle
Chihuly Garden and Glass
Museum of Pop Culture
Seattle Art Museum
Put your faith in airssist for all of your flight-reservation needs. Here are some tried-and-true suggestions for making the most of your time for your Business Trip to Seattle. Contact us !