Business Trip to Santorini
Imagine combining a productive business trip with a relaxing vacation in one of the most beautiful places in the world. That's what you can experience on a business trip to Santorini.
Santorini is a volcanic island in the Aegean Sea that is known for its stunning caldera views, whitewashed villages, and black sand beaches. It is also a popular business destination, thanks to its world-class hotels, conference facilities, and easy access from major European cities. In 2022, Santorini welcomed over 745,000 international air arrivals, and the average length of stay for business travelers in Santorini is 3.5 days. Therefore, whether you're looking to meet with clients, close deals, or just get some work done in a beautiful setting, Santorini is the perfect place for your next business trip.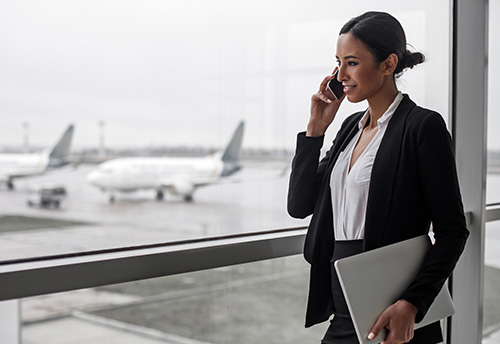 More About Santorini
Santorini, also known as Thira, is a small island in the southern Aegean Sea, located about 120 miles southeast of Greece's mainland. It's a part of the Cyclades group of islands and is known for its stunning volcanic landscapes, white-washed buildings, and colorful beaches. Santorini's history dates back to the Minoan civilization, and its rich cultural heritage is reflected in its many archaeological sites, museums, and art galleries.
Why Do Many Assume Santorini Will Eventually Become a Major Business Centre?
First, Santorini is located in a strategic location. It is in the heart of the Aegean Sea, close to major European cities. This makes it easy for businesses to reach their customers and partners. Second, Santorini has a strong infrastructure. It has a modern airport, a well-developed road network, and a number of high-quality hotels and conference facilities. This makes it easy for businesses to operate on the island.
In Short, Santorini has a skilled workforce. The island has a long history of trade and commerce, and its people are known for their entrepreneurial spirit. This makes it easy for businesses to find the talent they need to succeed.
Business Exhibitions & Events That Happen In Santorini
International Conference on Advances in Business Management and Information Science (ICABMIS)
Type: Conference
Date: May 15-17, 2023
International Conference on Entrepreneurship, Innovation, and Leadership (ICEIL)
Type: Conference
Date: June 22-24, 2023
Mediterranean Conference on Information Systems (MCIS)
Type: Conference
Date: September 4-6, 2023
International Conference on Tourism and Hospitality Management (ICTHM)
 Type: Conference
 Date: October 20-22, 2023
Santorini Wedding Expo
Type: Exhibition
 Date: June 3-5, 2023
Santorini Art Fair
Type: Exhibition
Date: August 12-14, 2023
Are you Traveling To Santorini For A Business Trip?
Santorini will delightfully surprise business travelers. The city's long history has made it more than just a commercial hub; it is also the birthplace of novel forms of expression and cuisine. Follow these guidelines to maximize your Santorini business trip.
Santorini International Airport
Airport Code: (IATA: JTR, ICAO: LGSR)
Airport Name: Santorini (Thira) International Airport
Location: Kamari
of Terminals: 1 Terminal
Distance from City Center: 6 km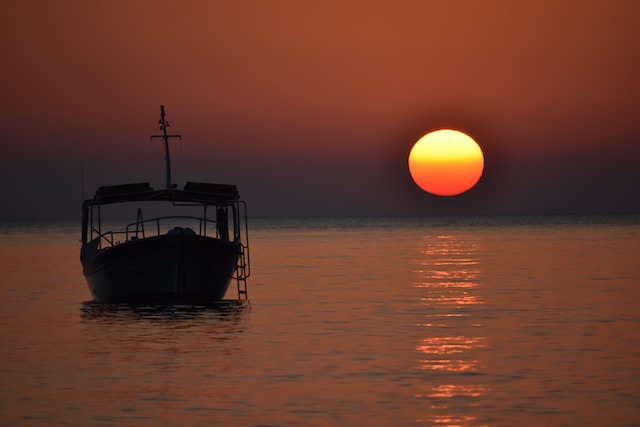 Business Amenities at Santorini International Airport
ATMs
Currency exchange
Free Wi-Fi
Power sockets for electrical devices
Luggage trolleys
First aid room
Meeting rooms
Business lounge
Meet and Greet at Santorini International Airport
All arriving, departing, and connecting passengers at Santorini International Airport can benefit from airssist VIP Meet & Greet Service. Our airport greeters are trained to assist passengers with their travel at the airport to avoid long queues and help with the airport complex procedures. In addition, passengers with airssist meet and greet service can access airport lounge where they experience the origin of opulence.
VIP Terminal Service at Santorini International Airport
Feel free to take advantage of our VIP terminal service while you wait for your flight to depart from Santorini international airport. Our Private Terminal Service at Santorini International Airport includes a wide range of amenities, Workstations, Meeting rooms, restrooms, Wi-Fi, and a comfortable waiting area with newspapers and periodicals.
Shuttle Service from/to Santorini International Airport
airssist must be the number 1 choice for a first-class airport transportation. our multilingual driver Whether you require transport to or from the airport, a full-day transfer, or an intercity transfer, we will ensure that you arrive at your destination in comfort and style.  You can unwind in the back of our limousine with the knowledge that our driver is here.
airssist Airport Concierge Services at Santorini International Airport
At Santorini International Airport, airssist offers Airport Concierge Services. airssist is your only worldwide option for airport concierge services. Sign up for airssist if you frequently travel through Santorini International Airport. The arrival and departure procedures at airports will be enhanced by our Premium concierge services of airssist
Top Hotels in Santorini for Business & Corporate Travelers
Grace Hotel Santorini
Canaves Oia Suites
Mystique Santorini
Vedema Resort
Astra Suites
Andronis Luxury Suites
Katikies Hotel
Santo Maris Oia Luxury Suites & Spa
Chromata Hotel
Kirini Santorini
Top Rated Attractions In Santorini
Santorini Caldera
Red Beach
Oia Village
Akrotiri Archaeological Site
Fira Town
Ancient Thera
Amoudi Bay
Perissa Black Sand Beach
Santo Winery
Skaros Rock
If you have any needs during your business trip to Santorini, you should contact the airport concierge service provided by airssist. By adhering to these tried-and-true recommendations, you can maximize your time in Santorini. Contact us !