Your Guide to San Francisco, California, USA
San Francisco, which has a rich diversity of cultures and a highly intelligent corporate community, is a leader in the creation of new technology. The city has quite the collection of tech royalty, whether you're in the always-renowned Silicon valley with Facebook, Google, and Apple or following the likes of Twitter, Zendesk, and Airbnb to downtown San Francisco.
The city by the bay is well-known for being a hub for technology, but because it places a strong focus on work-life balance, it's also a top choice for business travelers. After the workday is over, this laid-back Californian environment emphasizes socializing and outdoor activities. There is also no chance that you would get bored.
Top industries: Financial Services, Technology, Professional Services.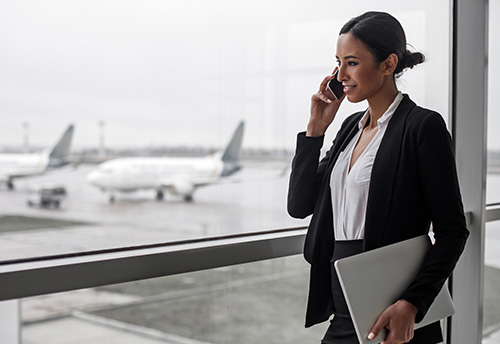 San Francisco Overview
With 815,201 inhabitants, the city proper is the 17th most populated in the US and the fourth most populous in California. It has a land area of 46.9 square miles. San Francisco and the surrounding San Francisco Bay Area, which are supported by top universities, and the high-tech, healthcare, and professional services industries, are a global hub of economic activity as well as the arts and sciences. With 6.7 million citizens, it has the second-highest GDP per capita ($131.082) and is rated fifth among OECD nations in terms of GDP ($874 billion).
Why San Francisco Is Set To Become The Next Major Hub for Business?
The city has an excellent environment for creativity and innovation, and the tech sector is booming. Additionally, the city offers many amenities and services to make business success possible. As such, many companies and startups are considering moving their headquarters to San Francisco to take advantage of all that the city has to offer.
Despite being the center of technology, it's packed with romance and history. This is a cosmopolitan city unlike any other, complete with Victorian homes and cable cars in addition to beautiful beaches and bay views.
Business Exhibitions & Events That Happens In San Francisco
Bizwomen Mentoring Monday
Type: Business
Yearly Date: 7 February
Game Developers Conference
Type: IT & Technology
Yearly Date: 20 – 24 March
The TechCrunch Disrupt
Type: Technology
Yearly Date: 13- 14 November
The Business of Pride
Type: Business Services
Yearly Date: 8 June
Dream Force
Type: cloud technology
Yearly Date: 7 – 10 November
Corporate Philanthropy Awards & Summit
Type: Business Services
Yearly Date: 28 July
The Cloud Computing Conference
Type: IT industry
Yearly Date: 13- 14 November
Are you Traveling To San Francisco For A Business Trip?
For corporate & business travelers, San Francisco has a large selection of hotels, restaurants, and attractions. We provide business travelers with all the information they require for business travel, including travel options, airports, and more…
San Francisco International Airport "SFO" And its business Facilities
Airport Code: (IATA: SFO, ICAO: KSFO)
Airport Name: San Francisco International Airport
Location: San Mateo County, California, U.S.
of Terminals: 4 Terminals
Distance from City: 21 Kilometers
SFO is the largest airport in the San Francisco Bay Area and the 2nd busiest in California, after Los Angeles International Airport (LAX). It was the 7th busiest airport in the United States and the 24th busiest in the world by passenger count. It is the 4th largest hub for United Airlines, which operates out of Terminal 3 and the International Terminal.
Business Facilities at San Francisco International Airport "SFO"
The following facilities and services are available to all business travelers at SFO Airport in each terminal:
Private meeting rooms
Conference rooms of various sizes
On-site car rentals
On-site parking
Business centers with free Wi-Fi and printing services
Lounges for business travelers and VIPs
Restaurants, cafes, and bars
Meet and Greet Service at San Francisco International Airport "SFO"
Meet and Greet service at San Francisco International Airport (SFO) can be a great way to save time and stress during your business trip. There are many providers specializing in Meet and Greet services for arriving and departing passengers. Meet and Assist team members can assist with travel arrangements, help with immigration and customs, provide local information and suggestions, and offer assistance in arranging transportation.
VIP Terminal Service at San Francisco International Airport "SFO"
Private lounges are the ideal treat for you whether you are traveling for business or pleasure. With the assistance of our pre-bookable Private lounge service, you are relaxed, eat, or catch up on work at VIP Terminal at SFO airport. If you want to stay longer at SFO airport for a meeting or conference, use airssist to get access to private accommodations for CEOs, VIP business travelers, and important passengers.
Chauffeured Transportation Services From/To San Francisco International Airport "SFO"
You will be transported in the most lavish, beautiful, and secure black cars with airssist Airport Limo Service. We are here to ensure that you reach your destination in luxury and style, whether you need transportation for an intrastate transfer or a multi-day transfer at SFO airport.
With a wide range of executive cars to choose from, our bilingual Chauffeurs & limousine service offer an outstanding and unforgettable experience.
Why VIP Concierge Services Are Important at San Francisco Airport "SFO"?
VIP Airport Concierge services at San Francisco International Airport (SFO) are an important part of your business trip because they can ensure a comfortable, hassle-free experience. Concierge services can be hired to assist with baggage handling, immigration, security, Customs clearance, car rental, and much more. Concierge services are ideal for C-level executives and business travelers, especially if you plan to attend an exhibition or event.
Top Hotels in San Francisco for Business & Corporate Travelers
Hotel Emblem San Francisco
King George Hotel
Argonaut Hotel
Handlery Union Square Hotel
Fairmont San Francisco
Kensington Park Hotel
Top Rated Attractions In San Francisco, California, USA
Golden Gate Bridge
Fisherman's Wharf
Golden Gate Park
Chinatown
Legion of Honor
Palace of Fine Arts
Making your business travel as hassle-free as possible is a great way to maximize your time and enjoy your business trip. airssist's VIP airport concierge services can help with everything from baggage handling to Customs clearance, and they can also provide assistance with car rental and accommodation selection. All of this makes your journey more enjoyable, allowing you to arrive relaxed and ready for business.