Business Trip to Salt Lake City, Utah, U.S.
For professionals from various industries, a business trip to Salt Lake City, Utah, U.S. can be an exciting and rewarding experience. Welcome to Salt Lake City, a city renowned for its breathtaking natural scenery, prosperous economy, and distinctive culture. Welcome to Salt Lake City, the capital of Utah and a bustling commercial hub in the region. Here, business professionals can find a plethora of opportunities to network, collaborate, and pursue new business ventures. Welcome to this dynamic and vibrant city! We will discover the main features of a business trip to Salt Lake City. This includes the city's primary industries, popular tourist destinations, and available business facilities.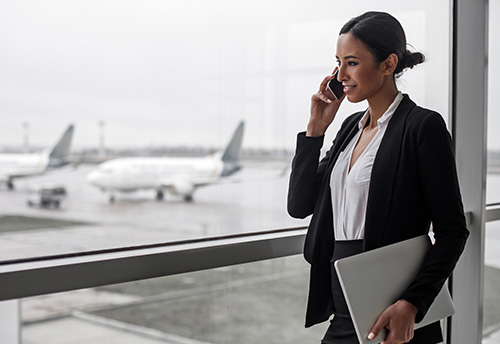 More About Salt Lake City, Utah, U.S.
Salt Lake City is the capital and largest city in the state of Utah, located in the western United States. The city is situated in a valley between the Wasatch Mountains to the east and the Oquirrh Mountains to the west, providing stunning views and opportunities for outdoor recreation. The city has a population of about 200,000 people, with a metropolitan area population of over a million.
Why Do Many Assume Salt Lake Will Eventually Become a Major Business Centre?
Many assume Salt Lake City will eventually become a major business center due to its growing economy, favorable business climate, and strategic location. The city has experienced steady population growth in recent years, with many young professionals and entrepreneurs attracted to its vibrant startup scene and affordable cost of living. Additionally, Salt Lake City is strategically located near major markets in the western United States, making it an ideal location for businesses looking to expand their operations. The city also boasts a highly educated workforce, with a number of top universities and research institutions located in the area. As a result, many experts predict that Salt Lake City will continue to attract new businesses and emerge as a major economic player in the region.
Business Exhibitions & Events That Happen In Salt Lake
Outdoor Retailer Snow Show
Type: Trade Show
Date: January 10-12
Salt Lake Chamber Annual Meeting & Awards Luncheon
Type: Awards Ceremony
Date: August 11
FanX Salt Lake Comic Convention
Type: Convention
Date: September 21-23
Utah Global Forum
Type: Conference
Date: May 1-2
Utah Innovation Awards
Type: Awards Ceremony
Date: October 10-12
National Association of Home Builders International Builders' Show
Type: Trade Show
Date: January 31 – February 2
Are you Traveling To Salt Lake For A Business Trip?
Salt Lake will surprise business travelers for the better. The city is more than just a commercial and industrial center because of its rich past, which has fostered innovative and delicious forms of art, music, and gastronomy. Here are some suggestions for making the most of your time in Salt Lake City on a business trip.
Salt Lake City International Airport (SLC)
Airport Code: (IATA: SLC, ICAO: KSLC)
Airport Name: Salt Lake City International Airport
Location: Salt Lake City, Utah, U.S.
of Terminals: 1 Terminal
Distance from City Center: 7 KM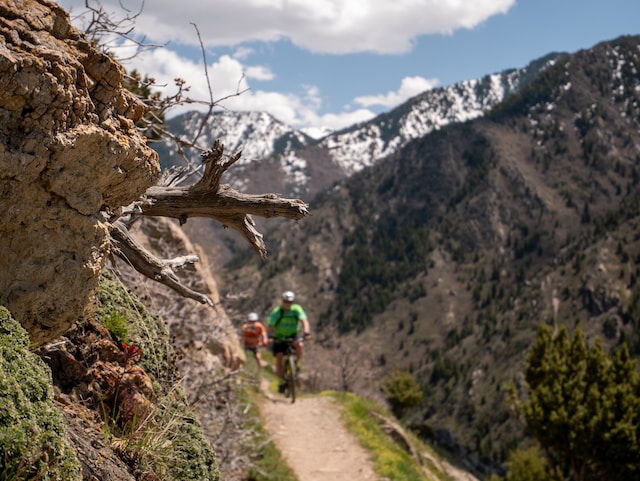 Business Amenities at Salt Lake City International Airport (SLC)
Free Wi-Fi
Business centers with workstations, printers, and copiers
Conference rooms
VIP lounges for premium passengers
Restaurants and cafes with power outlets and USB ports
Duty-free shopping
Currency exchange services
ATMs
Power stations throughout the airport
Mobile device charging stations
Baggage storage and lockers
Pet relief areas
Taxi and ride-share services
Parking options for short-term and long-term stays.
Meet and Greet at Salt Lake City International Airport (SLC):
At Salt Lake International Airport, airssist provides a personalized Meet & Greet Service for incoming, outgoing, and connecting travelers. Helping travelers with their bags, getting through security and customs, and other aspects of entering and leaving the nation is the job of airport greeters.
VIP Terminal Service at Salt Lake City International Airport (SLC):
Wait for your aircraft out of Salt Lake City International Airport with the help of our VIP terminal service. The SLC Airport VIP Terminal is equipped with a kitchen, bar, bathrooms, Wi-Fi, and a lounge stocked with newspapers and magazines, among other first-class amenities.
Shuttle Service from/to Salt Lake City International Airport (SLC):
Do you want to take a quick break? Therefore, I suggest that you schedule high-end airport transportation in advance. Relax as your driver expertly negotiates the maze of city streets and parking structures. Don't give up if you get lost in the city or can't find parking. You may relax in the knowledge that our chauffeur is multilingual.
airssist Airport Concierge Services at Salt Lake City International Airport (SLC)
airssist is the only airport concierge service that operates on a global scale. If you frequently fly out of Salt Lake City International Airport (SLC), you should think about signing up for airssist. Airport arrival and departure are both enhanced by airssist's concierge services.
Top Hotels in Salt Lake for Business & Corporate Travelers
Grand America Hotel
Little America Hotel
Kimpton Hotel Monaco Salt Lake City
Hyatt House Salt Lake City/Downtown
Hilton Salt Lake City Center
Marriott City Creek Hotel
Sheraton Salt Lake City Hotel
Hotel RL Salt Lake City
Radisson Hotel Salt Lake City Downtown
Residence Inn by Marriott Salt Lake City Downtown.
Top Rated Attractions In Salt Lake, US
Temple Square
Utah State Capitol
Natural History Museum of Utah
Red Butte Garden
Salt Lake City Public Library
Utah Museum of Fine Arts
Tracy Aviary
Liberty Park
This is the Place Heritage Park
Hogle Zoo.
airssist a service that helps people book flights, is highly recommended. To get the most out of your time in Salt Lake, follow these tried-and-true recommendations. Contact us !