Your Guide To Riyadh, KSA
The Saudi Arabian capital is indisputably a place of opportunity. As a growing global economic hub, Riyadh is becoming the Middle Eastern center for commerce and trade.
Riyadh is a buzzing metro with countless hotels, restaurants, and shops–and there is always something new for you to discover. Also, one of the major hubs for commerce in the Middle East and it is full of exciting opportunities for business travelers. If you are looking for a city that is a mix of business and pleasure Riyadh is the perfect choice!
Top Industries: Producing Machinery, Metallurgical Goods, Construction Materials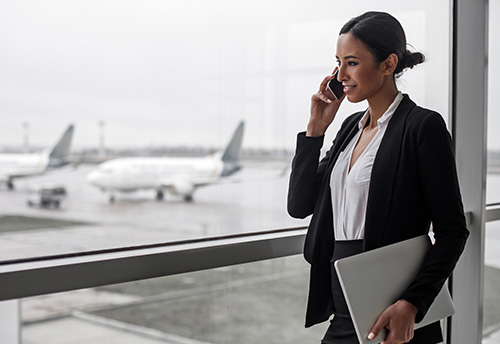 Riyadh Overview
Riyadh, originally known as Hajr al-Yamamah, is Saudi Arabia's capital and largest metropolis. It is also the provincial capital and the administrative center of the Riyadh Governorate.
It is located in the middle of the an-Nafud desert and is the largest city on the Arabian Peninsula. The city sits an average of 600 meters (2,000 feet) above sea level and attracts over 5 million tourists annually, making it the forty-ninth most visited city in the world and the sixth most visited in the Middle East. Riyadh has around 7.6 million inhabitants, making it the most populated metropolis in Saudi Arabia, the 3rd most populous city in the Middle East, and the 38th most populous city in Asia.
Why Riyadh Is Set To Become The Next Major Hub for Business?
Riyadh was formerly known as an extremely conservative city this is changing. A rising number of companies are relocating their regional headquarters to the city, which now offers an abundance of concerts, movies, and important athletic events. Over the next decade, the Regional Headquarters Attraction Program is projected to add $18 billion to the local economy and generate 30,000 new employment.
Business Events That Happens In Riyadh, KSA
Saudi International Exhibition for E-Marketing and E-Commerce
Type: IT & Technology
Date: 28 Feb – 02 Mar
LEAP
Type: IT & Technology
Date: 05 – 08 Feb
International Digital Signage Expo
Type: Business Services
Date: 08 – 09  Mar
Startup Business Consulting Program
Type: Education & Training
Date: 24 Feb
Customer Experience Summit
Type: Business
Yearly Date: 14 – 15  May
BIOFACH Saudi Arabia
Type: Business
Date: 19 – 21 Nov
Are you Traveling To Riyadh For A Business Trip?
King Khalid International Airport "RUH" 
Airport Code: (IATA: RUH, ICAO: OERK)
Airport Name: King Khalid International Airport
Location: Riyadh, Saudi Arabia
No. of Terminals: 5 Terminals
Distance from City: 35 Kilometers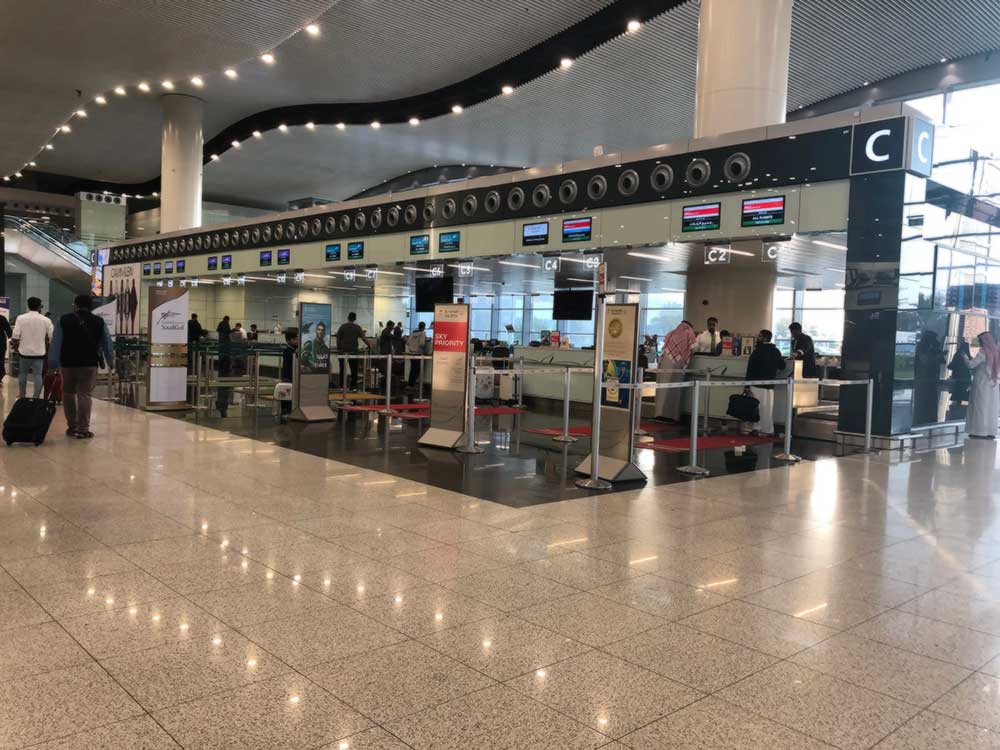 With two parallel runways, five passenger terminals (only three of which are used), eight aero-bridges, a mosque, covered and uncovered car parking for 11,600 vehicles, separate royal terminals (for use by guests of the kingdom, government officials, and the Saudi royal family), and a central control tower that is among the tallest in the world, RUH Airport is a major international hub. King Khalid International Airport (RUH) has over 26.6 million annual passengers.
Business Facilities and Services at Riyadh Airport "RUH"
At RUH Airport, you'll find a wide selection of services and amenities available to all passengers in each of the four buildings:
Banks
Mosques
Medical Facilities
Coffee Shops & Eateries (Starbucks, Sbarro, Dunkin' Donuts, Etc.)
Airport Hotels
Banking Facilities
ATMs
Opulent Lounges
airssist Meet and Greet Services at Riyadh Airport
Your business trip to Riyadh necessitates that you maintain order and punctuality while being in the country's busiest airport. For business and corporate travelers, airssist provides the highest level of professional, individualized assistance at airports. Using our Meet and greet at RUH, you can avoid the airport crowd altogether.
airssist VIP Terminal Service at Riyadh Airport
The VIP terminal at Riyadh airport has private check-in, private security screenings, luxury lounges, and many other amenities that cannot be found anywhere else at the airport.
For your business trip to Riyadh, you deserve a luxurious private lounge. You may now relax, eat, or get some work done in comfort at VIP Terminals across the world by booking our Private lounge service in advance. The airssist Riyadh Airport concierge can help you reserve a meeting room if you need to extend your stay at the airport for business.
airssist Chauffeured Transportation Services From/To Riyadh Airport
Some of the public transportation or bus drivers may speak Arabic, which might be difficult for you to understand. But with airssist Transportation Service, you may take use of the services of multilingual limo chauffeurs and ride in the safest, most lavish black cars imaginable. Choose from a plethora of luxury cars to pick from.
Why Airport Concierge Services Are Important At For Your Business Trip To Riyadh
Hiring an airport concierge service at Riyadh can help you acquire the best accommodations, avoid waiting in long queues, travel hands-free with porter services, and avoid the long trek between the airport's 5 terminals in a buggies. The VIP concierge service at king Khalid Airport can help you organize your entire business trip to Riyadh.
A VIP concierge service like airssist is a must if you want your business trip to Riyadh to go off without a hitch.
Top Hotels in Riyadh for Business & Corporate Travelers 
Intercontinental Riyadh
Holiday Inn
Hyatt Regency 
Rotana 
Marriott 
Top Rated Attractions In Riyadh, KSA
Al Masmak Fort
Murabba Palace
The National Museum
Sky Bridge at Kingdom Center
Al Faisaliah Tower
Making your business trip to Riyadh as easy as possible is a terrific approach to make the most of your time there and have a good time while there. Airport concierge services provided by airssist may help with things like baggage, clearing customs, renting a car, and finding a place to stay. These conveniences will make your trip more enjoyable and ensure that you arrive at your location relaxed and prepared to work. Inquire now !!