Business Trip To Portugal
Did you know that Portugal is a major commercial hub in Europe as well as a renowned tourism destination? You are in for a real treat if you are considering a business trip to Portugal. Portugal's old-world charm and cutting-edge economic chances are a perfect match, thanks to the country's rich history, magnificent architecture, wonderful cuisine, and friendly people. Portugal is a great place to conduct business, with plenty of opportunities for conferences, client meetings, and joint ventures. Get familiar with the Portuguese language and get ready for a journey of a lifetime as you conduct business in this dynamic nation.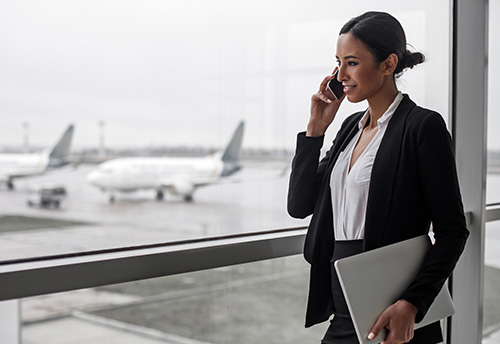 More About Portugal
Southwest Europe is home to Portugal, a country situated on the western coast of the Iberian Peninsula. Its territory also includes the Atlantic Ocean island groups of the Azores and Madeira, making it the most westerly European country. Dating back to the 12th century, when it was a mighty maritime empire, the country has a long and illustrious history. These days, tourists flock to Portugal for its stunning coastline, ancient cities, and delectable fare.
Why Do Many Assume Portugal Will Eventually Become a Major Business Centre?
Many professionals think Portugal will develop into an important economic hub for a variety of reasons. The country's location at the crossroads of three continents—Europe, Africa, and the Americas—makes it an attractive hub for international trade. The Portuguese workforce is highly educated and talented, with a particular focus on STEM fields.
In addition, Portugal has a strong focus on sustainable development and is committed to reducing its carbon footprint. This has led to the growth of several environmental and renewable energy industries, such as wind and solar power, which are expected to play a significant role in the country's future economic growth.
Business Exhibitions & Events That Happen In Portugal
ITS European Congress
Type: intelligent transport systems
Date: May 22-24
Argus Emissions Markets
Type: carbon markets
Date: July 5-7
International Conference on Mechanical and Aerospace Engineering
Type: Mechanical and Aerospace Engineering
Date: July 18-21
AgroSemana
Type: Alternative fair
Date: September 22-25
EU PVSEC | European Photovoltaic Solar Energy Conference and Exhibition
Type: photovoltaic solar energy
Date: September 26-29
World Aviation Festival
Type: Aviation
Date: September 26-28
Are you Traveling To Portugal For A Business Trip?
The city of Portugal will delightfully surprise business travelers. A long history has made the city a hub for more than just commerce; it is also a birthing ground for innovative forms of expression and cuisine. Follow these guidelines to make the most of your time in Portugal for business purposes.
Lisbon International Airport
Airport Code: (IATA: LIS, ICAO: LPPT)
Airport Name: Humberto Delgado Airport
Location: Olivais, Lisbon
of Terminals: 2 Terminal
Distance from City Center: 7 km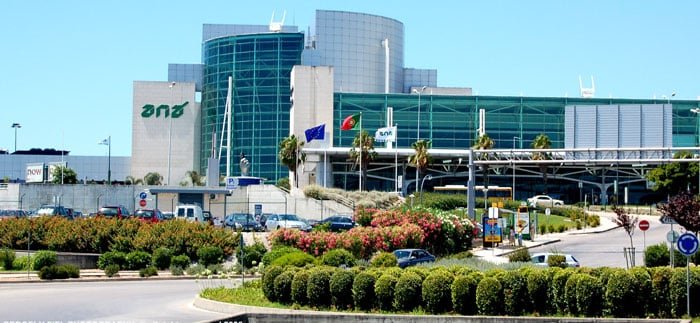 Business Amenities at Lisbon International Airport
Business lounges
Conference and meeting rooms
Wi-Fi internet access
Printing and photocopying services
Charging stations for electronic devices
Post office and courier services
Banking and currency exchange services
Duty-free and retail shops
Restaurants and cafes
Meet and Greet at Lisbon International Airport
All guests at Lisbon International Airport, whether they are arriving, going, or connecting, have access to the airssist VIP Meet & Greet Service. Our airport staff is trained to help passengers with their bags as they go through security and customs.
VIP Terminal Service at Lisbon International Airport
While waiting for your flight to depart from one of Lisbon's international airports, please feel free to take advantage of our VIP terminal service. The VIP Terminal at Lisbon Airport features a cafeteria, bar, restrooms, Wi-Fi, and a relaxing waiting space stocked with newspapers and magazines.
Shuttle Service from/to Lisbon International Airport
You should use airssist to book first-class airport transportation. Your driver can find a parking spot, so you can take it easy. In a huge city, if you get lost or can't find parking, you should keep looking. You may relax in the rear of our limo knowing that our driver speaks multiple languages.
airssist Airport Concierge Services at Lisbon International Airport
When it comes to airport concierge services, airssist is your only global option. Anyone who frequently travels through Lisbon International Airport should sign up for airssist. The arrival and departure procedures at airports are improved by airssist's concierge services.
Top Hotels in Portugal for Business & Corporate Travelers
Four Seasons Hotel Ritz Lisbon
Corinthia Lisbon
InterContinental Lisbon
EPIC SANA Lisboa Hotel
Olissippo Lapa Palace
Sheraton Lisboa Hotel & Spa
Tivoli Avenida Liberdade
Altis Grand Hotel
Sofitel Lisbon Liberdade
Myriad by SANA Hotels
Top Rated Attractions In Portugal
Pena Palace, Sintra
Quinta da Regaleira, Sintra
Jerónimos Monastery, Lisbon
Belém Tower, Lisbon
São Jorge Castle, Lisbon
Ribeira, Porto
Douro Valley
Algarve Coastline
Coimbra University
Óbidos Castle
Bom Jesus do Monte, Braga
If you have any needs at all during your business trip to Portugal, the airssist airport concierge service is where you want to turn. Make the most of your time in Portugal by following these tried and tested recommendations. Contact us !