Business Trip to Phoenix, Arizona, USA
Business travelers headed to Phoenix, Arizona, are in for a real treat. Phoenix is a busy city with a thriving business community, and there are many things to do and see there that may help you get work done while also providing some much-needed fun. This desert town has something for everyone, from top-notch cuisine and shopping to museums and outdoor adventures. Read on to learn how to make the most of your time in Phoenix at any business-related event, whether it's a conference, meeting, or something else entirely.
Top Industries: Tourism– Technology– Aerospace– Retail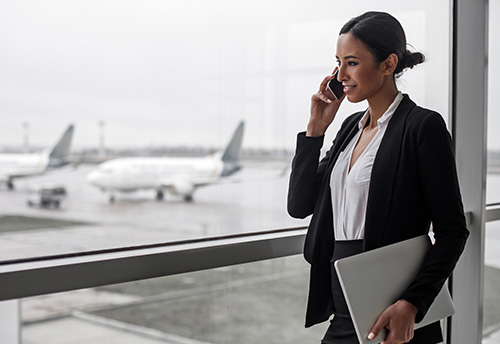 More About Phoenix, Arizona, USA
Phoenix, the capital of Arizona, is a bustling city known for its warm weather, vibrant culture, and growing business community. It is a popular destination for business travelers who are looking to attend conferences, meet with clients, or explore new business opportunities. With its world-class convention facilities, top-rated hotels, and diverse dining and entertainment options, Phoenix offers everything that a business traveler could need for a successful trip.
Why Do Many Assume Phoenix Will Eventually Become a Major Business Centre?
There are several reasons why many experts believe that Phoenix will eventually become a major business center. Firstly, the city has a rapidly growing and diverse economy, with strong healthcare, education, technology, and aerospace industries. This has led to an influx of new businesses, startups, and a highly skilled and educated workforce. Additionally, Phoenix offers a favorable business environment, with low taxes, minimal regulations, and a pro-business attitude from the local government. Furthermore, the city's location provides easy access to other major markets in the western United States, making it an ideal hub for business operations.
Business Exhibitions & Events That Happen In Phoenix
International Association of Business Communicators (IABC) World Conference
Type: Conference
Date: June 21-23
Home & Garden Show
Type: Show
Date: August 6-8
National Association of Convenience Stores (NACS) Show
Type: Show
Date: September 25-28
National Association of Home Builders (NAHB) Show
Type: Home Builders
Date: October 16-18
National Association of Realtors (NAR) Conference & Expo
Type: Conference & Expo
Date: November 6-9
Society for Human Resource Management (SHRM) Talent Conference & Expo
Type: Human Resource
Date: January 30-February 1
Are you Traveling To Phoenix For A Business Trip?
In Phoenix, there is an extensive selection of hotels, restaurants, and tourist attractions for business travelers. Our guide provides useful information for business travelers, including transit options, airports, and other points of interest.
Phoenix Sky Harbor International Airport (PHX)
Airport Code: (IATA: PHX, ICAO: KPHX)
Airport Name: Phoenix Sky Harbor International Airport
Location: Phoenix, Arizona, U.S.
of Terminals: 2 Terminal
Distance from City Center:8 Kilometers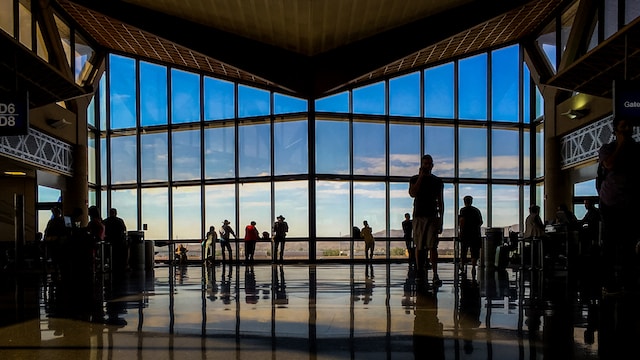 Business Amenities at Phoenix Sky Harbor International Airport (PHX):
Free Wi-Fi
Business Centers
Conference Rooms
Power Outlets
Lounges
Dining and Shopping
Meet and Assist Service at Phoenix Sky Harbor International Airport (PHX)
airssist offers a customized Meet & Greet Service at Phoenix Sky Harbour Airport (PHX) for all incoming, outgoing, and connecting passengers. Help with your bags and getting through immigration, security, and customs is provided by trained greeters at the airport.
VIP Terminal Service at Phoenix Sky Harbor International Airport (PHX)
If you'd like to wait for your flight in the ultimate privacy and comfort, you can take advantage of our VIP terminal service at PHX Intercontinental Airport. Luxury services like a kitchen, bar, showers, Wi-Fi, and a newspaper and magazine-stocked lounge can be found in Phoenix Sky Harbour Airport's VIP Terminal.
Transportation by Chauffeur From/To Phoenix Sky Harbor International Airport (PHX)
Do you need a moment to relax? To that end, I recommend scheduling luxury airport transportation. Your driver will find a parking spot and navigate the busy streets so that you don't have to. There's no need to stress if you end up lost in the city or unable to locate a parking spot. Relax in the knowledge that our bilingual driver has got you covered while traveling.
The Advantages of Using airssist Airport Concierge Services Phoenix Sky Harbor International Airport (PHX)
airssist is a global airport concierge service that offers a range of services to make travel easier and more convenient. For business travelers using Phoenix Sky Harbor International Airport (PHX), airssist can provide a number of advantages. airssist can provide meet-and-greet services upon arrival, departure, and transit which can help save time and reduce stress by providing a smooth and hassle-free arrival experience. In addition to the standard meet-and-greet services, airssist also provides use of the VIP Terminal/Private Lounge at PHX, where you may relax, finish off last-minute work, or host important meetings and conferences. Finally, Transportation from airssist is available in a fleet of high-end vehicles. Full-day, in-town, and airport transfers are also available.
Top Hotels in Phoenix for Business & Corporate Travelers
The Camby, Autograph Collection
JW Marriott Phoenix Desert Ridge Resort & Spa
Sheraton Grand Phoenix
The Westin Phoenix Downtown
Renaissance Phoenix Downtown Hotel
Hyatt Regency Phoenix
Top Rated Attractions In Phoenix, US
Desert Botanical Garden
Camelback Mountain
Heard Museum
Phoenix Art Museum
Papago Park
South Mountain Park and Preserve
Put your faith in airssist for all of your flight-reservation needs. Here are some tried-and-true suggestions for making the most of your time for your business trip to Phoenix. Contact us