Business Trip to Philadelphia, Pennsylvania, U.S.
Welcome to Philadelphia, Pennsylvania, one of the most historic cities in the United States and a major center for business and commerce. Philadelphia is home to a diverse range of industries, from healthcare and finance to technology and education. As a result, it attracts business travelers worldwide who attend conferences, meets with clients, and explore opportunities in this bustling city. There is truly something for everyone in Philadelphia. Prepare yourself for the business trip to Philadelphia of a lifetime by packing your bags.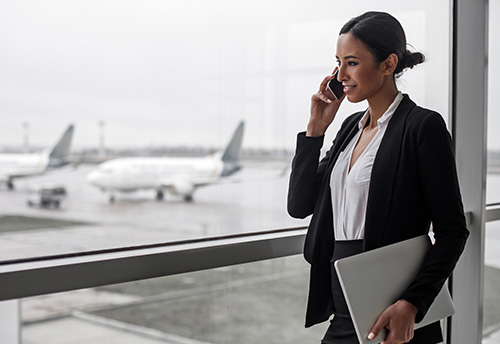 More About Philadelphia, U.S.
Philadelphia is the largest city in the Commonwealth of Pennsylvania and the sixth-most populous city in the United States. Often referred to as "Philly," the city is located in the northeastern part of the country, along the Delaware River and within driving distance of major cities like New York and Washington, D.C.
Philadelphia has a rich history, having served as the birthplace of the United States and the site of many significant events in American history, including the signing of the Declaration of Independence and the U.S. Constitution. The city played a crucial role in the American Revolution and was the temporary capital of the United States while Washington, D.C. was under construction.
Why Do Many Assume Philadelphia Will Eventually Become a Major Business Center?
Philadelphia's strategic location, highly educated workforce, significant investments in infrastructure and development, and long history as a hub for commerce and industry make it an attractive destination for businesses looking to expand their operations in the region. These factors position Philadelphia well for continued growth and success as a major business center in the future.
Business Exhibitions & Events That Happen In Philadelphia
Philadelphia National Candy, Gift & Gourmet Show
Type: Trade Show
Date: January 7-9
The Philadelphia Gift Show
Type: Gift Show
Date: January 7-10
Philadelphia National Quilt Extravaganza
Type: Trade Show
Date: March 30-April 2
The Great Philadelphia Comic Con 
Type: Convention
Date: April 7-9
World Healthcare Congress
Type: Conference
Date: April 17-20
Manufacturing & Technology Conference & Expo
Type: Conference
Date: October 2-4
Are you Traveling To Philadelphia For A Business Trip?
If you're planning a business trip to Philadelphia, you're in for a treat. This historic city is a major center for commerce and industry and offers a unique blend of culture, entertainment, and cuisine. From exploring the city's rich history to trying some of its famous cheese steaks, there's something for everyone in Philadelphia. We'll provide you with tips and recommendations to help make your business trip to Philadelphia a success.
Philadelphia International Airport (PHL)
Airport Code: (IATA: PHL, ICAO: KPHL)
Airport Name: Philadelphia International Airport
Location: Philadelphia / Tinicum Township, Delaware County, Pennsylvania, U.S.
of Terminals: 6 Terminal
Distance from City Center: 11 KM
Business Amenities at Philadelphia International Airport (PHL):
Free Wi-Fi
Business centers
Conference rooms
Airport Lounges
Charging stations
Food and beverage options (fast food, sit-down restaurants, coffee shops, bars)
Retail options (newsstands, bookstores, gift shops)
Meet and Assist Service at

Philadelphia International Airport (PHL):
Passengers arriving, departing, or connecting at Philadelphia International Airport (PHL) can take advantage of airssist's individualized Meet & Greet Service. Airports employ greeters to assist passengers with their bags and the processes of entering and leaving the country, as well as with security and customs.
VIP Terminal Service at Philadelphia International Airport (PHL):
Take advantage of our VIP terminal service to wait for your flight at Philadelphia International Airport in the utmost privacy and luxury. The VIP Terminal at PHL Airport provides its patrons with opulent amenities like a kitchen, bar, restrooms, Wi-Fi, and a lounge stocked with newspapers and magazines.
Transportation by Chauffeur From/To Philadelphia International Airport (PHL):
Are you in need of a short break? Therefore, I propose that you reserve first-class airport transportation. You may relax while your driver navigates parking lots and metropolitan streets. If you find yourself lost or unable to locate parking in the city, try not to worry. You may relax knowing that our driver understands and speaks several languages.
airssist Airport Concierge Services at Philadelphia International Airport (PHL):
Look no further than airssist if you need a worldwide airport concierge service. There are many advantages to using airssist if you're a business traveler using Philadelphia Airport (PHL). Through airssist, we offer airport concierge services for both arriving and departing passengers, making for a smoother and less stressful airport experience.
Top Hotels in Philadelphia for Business & Corporate Travelers
The Ritz-Carlton, Philadelphia
The Logan Philadelphia, Curio Collection by Hilton
The Bellevue Hotel, in the Unbound Collection by Hyatt
The Warwick Hotel Rittenhouse Square
The Sonesta Philadelphia Downtown Rittenhouse Square
The Kimpton Hotel Monaco Philadelphia
The Four Seasons Hotel Philadelphia at Comcast Center
The Loews Philadelphia Hotel
The Philadelphia Marriott Downtown
The Embassy Suites by Hilton Philadelphia Center City
Top Rated Attractions In Philadelphia, US
Independence Hall
Liberty Bell Center
Philadelphia Museum of Art
Reading Terminal Market
Franklin Institute
Eastern State Penitentiary
The Barnes Foundation
The National Constitution Center
Philadelphia Zoo
The Academy of Natural Sciences of Drexel University
If you need to book a flight, airssist is the service to use. Follow these tried-and-true suggestions to make the most of your time in Philadelphia. Contact us !