Your Guide to Paris, France
Business trip to Paris? Oui, s'il vous plaît. Paris is undoubtedly one of the few locations in the world that can make you happy just by saying its name. this city often called the City of Lights, is charming from corner to corner. There are numerous activities around the French city that will give you a brief introduction to the Parisian culture, whether you have an afternoon or a whole day to spare.
Top industries: Energy, Manufacturing and Technology, Agriculture.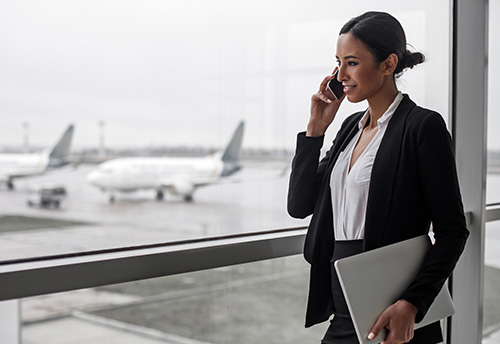 Paris Overview
With an estimated 2.165.423 inhabitants in an area larger than 105 km², Paris is the capital and largest city of France and will be the 30th most densely inhabited city in the world. Since the 17th century, Paris has been one of the principal hubs for science, trade, fashion, diplomacy, and gastronomy. It earned the moniker "The City of Light" in the 19th century due to its prominence in the arts and sciences and its exceedingly innovative public lighting system.
Why Paris Is Predicted To Become The Next Big Business Hub?
Paris is a global center for art, culture, and fashion and it's an amazing city to do business in. With a dynamic and diverse population, a vibrant business scene, and endless opportunities Paris is a great place to start or grow your business.
The Paris region is a significant business hub and the top region in Europe for hosting the top 500 company headquarters in the globe. Its economic dynamism is further supported by the concentration of jobs, business launches (8–10.000), and several prosperous SMEs/SMIs. The GDP of France is held by Paris at 30.3%, which is about similar to the GDP of the Netherlands. With access to 500 million European consumers, it has the greatest GDP in the continent.
From insurance to cars, logistics, retail, aviation, services, the food industry, etc., many kinds of specialized businesses are growing in Paris, and the city has a high export rate (18.6% of France's exports), with the top 3 trading partners being the USA, Germany, and the UK.
Business Exhibitions & Events That Happens In Paris
Eurosatory
Type: Defense and Security
Yearly Date: 17 – 21 Jun
International Conference on Business Management & Law "ICBML"
Type: Business Services
Yearly Date: 06 – 07 Feb
Paris Space Week "PSW"
Type: Science & Research
Yearly Date: 07 – 08 Mar
International Marketing Trends Conference "IMTC"
Type: Business Services
Yearly Date: 19 – 21 Jan
HUBDay Future of Retail & E-commerce
Type: Business Services
Yearly Date: 07 – 08 Feb
HyVolution
Type: Power & Energy
Yearly Date: 01 – 02 Feb
Eluceo
Type: IT & Technology
Yearly Date: 07 – 08 Mar
Are you Traveling To Paris For A Business Trip?
Paris offers a wide range of accommodations, dining options, and tourist attractions for corporate and business travelers. We give corporate travelers all the information they need, such as choices for transportation, airports, and more…
Paris Charles de Gaulle Airport
Airport Code: (IATA: CDG, ICAO: LFPG)
Airport Name: Paris Charles de Gaulle Airport
Location: Roissy-en-France, France
of Terminals: 3 Terminal
Distance from City: 23 Kilometers
The primary airport serving Paris and the surrounding metropolitan region, usually known as Roissy Airport or simply Paris CDG, is the biggest international airport in France. It was established in Roissy-en-France in 1974.
(CDG) has the initials of statesman Charles de Gaulle (1890–1970) as its IATA airport code. Air France's main hub and several legacy carriers have destinations at Charles de Gaulle Airport (from Star Alliance, Oneworld and SkyTeam).
Business Facilities at Paris Charles de Gaulle Airport "CDG"
Health Centers and pharmacies
Multimedia Terminals
Airport Lounges/ Business rooms
Letterbox and post office
Currency Exchange
Free unlimited Internet connection
Banks and ATMs
Mobile Phone Rental
Meet and Greet Service at Paris Charles de Gaulle Airport "CDG"
We recognize that enjoying every moment of your business trip to Paris is considerably more important than worrying about long queues, heavy luggage, security screenings, or terminal location. Prepare to try the assistance of our devoted Meet and Greet staff to navigate the Charles de Gaulle Airport "CDG" quickly and easily.
Avoid Airport Queues
Fast Track Your passage
CDG's Airport Lounges Access
Airport Greeter to help you with Airport Formalities
Dedicated Porter to assist you in your Luggage.
Buggy Transportation (Gate to Gate)
VIP Terminal Service at Paris Charles de Gaulle Airport "CDG"
Private lounge/ VIP Terminal at Charles de Gaulle Airport is a privilege that lets you get through customs, immigration, and security control formalities without having to wait more than a minute of your valuable time. The major goals of using VIP terminals are comfort and leisure, with no queues and laborious airport procedures. If you need to stay at CDG airport longer for a meeting or conference, you can use airssist to acquire access to private rooms for CEOs, VIP business travelers, and important passengers.
Tarmac Transfer
Pleasant waiting/rest area
Latest international press
TV
Bureau services (workplace, copying, printing services, and Wi-Fi)
private conference space
Chauffeured Transportation Services From/To Paris Charles de Gaulle Airport "CDG"
At CDG airport, you'll be transported in the most opulent, spectacular, and secure black cars by airssist Airport Limo Service. Whether you require transportation for a one-day excursion from/to CDG airport or a multi-day journey, we're here to ensure that you do it in comfort and style.
Our bilingual chauffeurs and limo service provide a terrific and unique experience with a large selection of elite vehicles to pick from.
Why VIP Concierge Services Are Important at Paris Charles de Gaulle Airport "CDG"
Any business trip to Paris may require a VIP concierge service, and Charles de Gaulle Airport is no exception. These services are created to take care of every aspect of your business trip to Paris, allowing you to concentrate on your work and save more time.
They are able to plan every detail of your business trip to Paris, including scheduling. Therefore, booking an airssist VIP concierge service can be a crucial element of your plans if you want to have a seamless and stress-free business trip to Paris. Inquire now!
Top Hotels in Paris for Business & Corporate Travelers
Hotel Malte – Astotel
Novotel Paris Les Halles
Hotel Le Milie Rose
Hotel La Comtesse
Hotel Petit Lafayette
La Maison Favart
Top Rated Attractions In Paris, France
Eiffel Tower
Musée du Louvre
Cathédrale Notre-Dame de Paris
Avenue des Champs-Élysées
Musée d'Orsay
Palais Garnier
A great way to make the most of your time and enjoy your travels is to make your business trip to Paris as simple as you can. With regards to luggage handling, customs clearance, car rentals, and housing alternatives, airssist's VIP airport concierge services are available to assist. All of these things improve your travel experience and let you get to your destination calm and business-ready.