Your Guide for your Business trip to Ottawa
Every year, millions of business travelers visit Ottawa for work-related reasons. Some travels last just a few hours, while others last for a week or more; they range in duration because of politics, legislation, high technology, conferences, and universities.
Although time constraints may prevent you from taking advantage of some of Ottawa's attractions, the city still has much to offer business visitors. Even if you only have an hour or two to spare, you should try to see as many of the city's top sights as possible before you depart.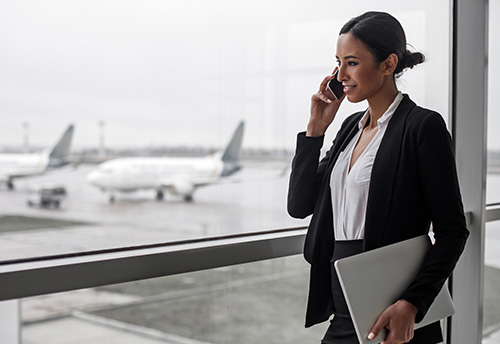 Overview About Ottawa, Canada
Ottawa is the nation's, administrative heart. It is situated in southern Ontario, near the meeting point of the Ottawa and Rideau rivers. Ottawa is central to the National Capital Region and the Census Metropolitan Area (CMA), including neighboring Gatineau, Quebec (NCR).
With a city population of 1,017,449 in 2021 and a metropolitan population of 1,488,307, Ottawa ranked as both Canada's fourth- and America's fifth-most populous city and metro area, respectively.
Why Ottawa Becoming The Next Big Business Hub
The multinational giants, local triumphs, and high-growth startups and scale-ups in Ottawa are the pillars of this dynamic, globally renowned global tech cluster. Canada's capital city is a hub for economic success, innovation, entrepreneurship, and expansion on a national and international scale. Ottawa has one of the lowest unemployment rates in Canada thanks to the city's broad regional economy and rapid company expansion compared to other North American cities.
This makes it an ideal location for businesses looking to trade with both of these markets–and a great place for entrepreneurs looking to get their ideas off the ground.
The Most Famous Business Events That Happen in Ottawa, Canada
Conference of the Canadian Evaluation Society
Type: Business Services
Date: 23 Feb
ACEC National Leadership Conference
Type: Business Services
Date: 01 – 03 Nov
Progress Summit
Type: Business Services
Date: 08 – 10 Mar
Wind Summit
Type: Technology
Date: March 9
Canada National Conference on Conference Nationale (CNCCN)
Type: Business Services
Date: 01 – 04 Oct
BNI Platinum
Type: Business Networking Meeting
Date: 15 July
Traveling To Ottawa For A Business Trip?
Ottawa International Airport
Airport Code: (IATA: YOW, ICAO: CYOW)
Airport Name: Ottawa Macdonald–Cartier International Airport
Location: South of Ottawa, Canada
Distance from City: 10.2 Kilometers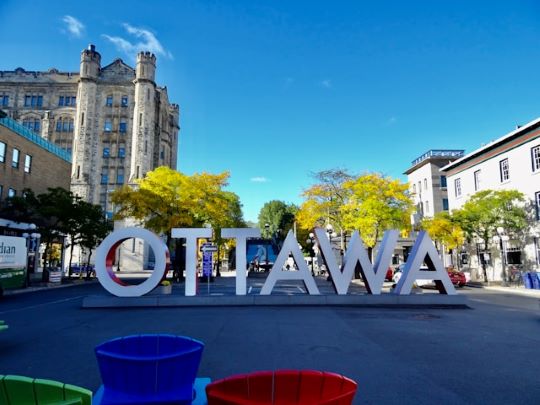 The Ottawa/Macdonald–Cartier International Airport or Macdonald–Cartier International Airport is the primary international airport servicing Ottawa, Ontario, Canada, and the National Capital Region metropolitan region.
It is named after Sir John A. Macdonald and Sir George-Étienne Cartier, two Canadian statesmen and "founding fathers" of Canada. With 2,992,334 people per year, it is Canada's eighth-busiest airport and Ontario's second-busiest airport by airline passenger traffic.
Services & Business Facilities 
Free Wi-Fi 
Chapel 
Currency exchange
Ottawa Airport App
Restaurants and cafeterias
Airport Lounges
Meet & Greet Service at the Ottawa Airport  "YOW"
As a business traveler, you can book a meet & greet service at Ottawa International Airport. This will spare you the trouble of navigating the airport and allowing you to concentrate on your business.
Our Meet & Greet service at Ottawa International Airport has been improved to better accommodate the ever-evolving needs of today's international passengers. We are here to ensure that your upcoming business trip to Ottawa is as luxurious and comfortable as possible.
VIP Terminal Access at the Ottawa Airport "YOW"
The VIP terminal at Ottawa Airport is an excellent alternative for affluent passengers desiring a tailored experience. Ottawa VIP terminal provides special amenities and services, such as a private lounge and dedicated check-in desks, so that you can feel like a true VIP during your entire time at the airport.
In addition to the highest degree of flexibility and privacy, the VIP Lounge airport access for CEOs and VIP Business Travelers at Ottawa International Airport provides personalized assistance in a comfortable setting.
Chauffeur Transportation Service From/To Ottawa Airport "YOW"
With airssist airport limousine and chauffeur service, you may travel with complete discretion and safety. Whether you need a ride to or from one of Ottawa's airports, an all-day transfer within the city so that you may tour the many museums, galleries, and other attractions, or an early-morning interstate drive, we will ensure that you arrive in comfort and elegance. Book Now!
Why are the VIP Concierge Services at Ottawa Airport So Vital?
VIP concierge services are crucia for your business trip to Ottawa l since they provide a luxurious experience for affluent passengers. Whether you are traveling for business or pleasure, the VIP concierge services can significantly enhance your business trip to Ottawa. The VIP concierge services provide a variety of facilities and services, including priority check-in, lounge access, and vehicle service on demand.
Consider airssist VIP concierge services if you are seeking a method to make your business journey to Ottawa's airport more comfortable and enjoyable.
Top Hotel For Corporate & Business Travelers in Ottawa 
The Business Inn & Suites
Andaz Ottawa Byward Market
Brookstreet Hotel
Lord Elgin
Les Suites Hotel Ottawa
Hampton Inn by Hilton Ottawa
Top Rated Attractions In Ottawa, Canada
Parliament Hill
Rideau Canal
Canadian War Museum
National Gallery of Canada
Peace Tower
With the help of airssist's professional VIP airport concierge services, your business trip to Ottawa may be as relaxing and delightful as possible, with you able to breeze through Ottawa airport processes and enjoy every luxury at your disposal. Make Your Reservations Right Away!