Business Trip to Newark, New Jersey, USA
Are you currently considering a business trip to the New York City region? Newark, New Jersey is a recommended location to consider. Newark is situated at a distance of 15 miles (24 kilometers) towards the southwest of Manhattan. It houses Newark Liberty International Airport, which is a significant transportation center that provides connectivity to various destinations across the globe.
Newark offers a comprehensive range of resources to facilitate a successful and productive trip, whether you are meeting with clients, attending a conference, or exploring the city's vibrant business community. Prepare your luggage and be ready to explore everything that Newark has to provide.
Top Industries: Transportation and logistics – Education– Healthcare and life sciences – Finance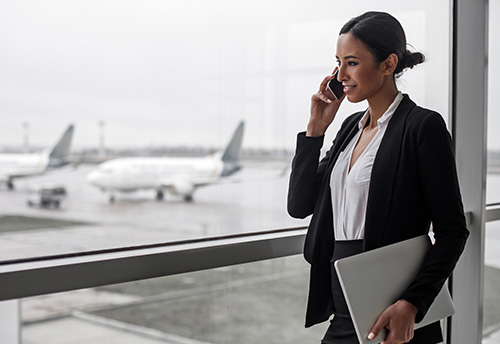 More About Newark, New Jersey, USA
Newark, New Jersey is a diverse and dynamic city with a rich history and vibrant arts and culture scene. As the largest city in New Jersey, it offers a range of opportunities for business, education, and community engagement. Today, the city has undergone significant economic development, with several major projects aimed at revitalizing its downtown area and attracting new businesses and residents. Newark is also home to several museums, including the Newark Museum, and has a strong tradition of jazz music and community activism. With its strategic location and strong transportation infrastructure, Newark serves as a gateway to the New York City metropolitan area and offers a range of transportation options for residents and visitors alike.
Why Do Many Assume Newark Will Eventually Become a Major Business Centre?
There are several reasons why many people assume that Newark will eventually become a major business center. Firstly, Newark is strategically located in the heart of the New York metropolitan area, which is home to one of the largest concentrations of businesses in the world. This location provides easy access to major highways, airports, and ports, making it an ideal transportation hub for businesses. In Addition, Newark has made significant investments in its infrastructure and has been working to revitalize its downtown area. This has led to the development of new office buildings, hotels, and residential properties, as well as the expansion of its transportation network.
Business Exhibitions & Events That Happen In Newark
The New York/New Jersey Franchise Expo
Type: Trade Show
Yearly Date: November 12-13
New Jersey Cannabis Convention
Type: Conference
Yearly Date: October 28-29
New Jersey Business & Industry Association Annual Conference
Type: Conference
Yearly Date: June 9
New Jersey Apartment Association Conference & Expo
Type: Trade Show
Yearly Date: September 20-22
New Jersey Manufacturing Extension Program Annual Manufacturing Day
Type: Annual Manufacturing Day
Yearly Date: October
NJ Tech Council Innovation Forecast
Type: Trade Show
Yearly Date: October 16-17
It is important to note that the events mentioned above are subject to change. Therefore, it is recommended to visit the official website of the event to obtain the latest information.
Are you Traveling To Newark For A Business Trip?
Newark offers a diverse range of accommodations, dining establishments, and recreational activities suitable for corporate travelers. Our database contains comprehensive information pertaining to transportation, airports, and other relevant details that may be of interest to corporate travelers.
Newark Liberty International Airport (EWR)
Airport Code: (IATA: EWR, ICAO: KEWR)
Airport Name: Newark Liberty International Airport
Location: Newark and Elizabeth, New Jersey, U.S.
of Terminals: 3 Terminals
Distance from City:2 KM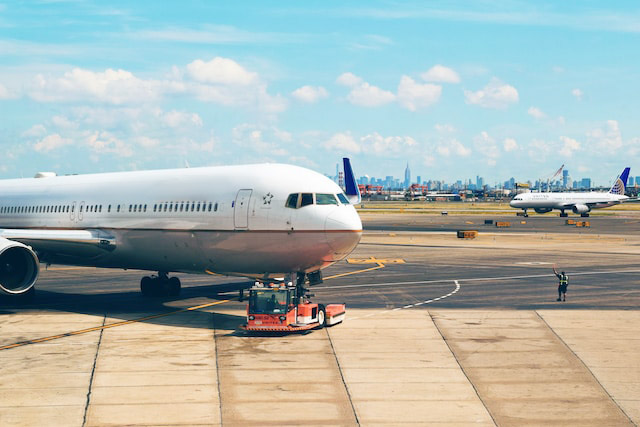 The international airport known as Newark Liberty International Airport (EWR) is located in both Newark, in Essex County, and Elizabeth, in Union County. It's roughly 7.2 kilometers (4.5 miles) south of Newark's central business district, and it serves as a significant hub for flights to destinations across Europe, South America, Asia, and Oceania. The Port Authority of New York and New Jersey, which runs the facility, leases it from the cities. In terms of passenger traffic, it is only surpassed in New York by John F. Kennedy International Airport.
Business Facilities at Newark Liberty Airport (EWR)
Business Service Centers
Airline lounges
Hotel Wi-Fi
Fax and copy machines
individual workstations
Printers
Scanners
Phone booths
Meet and Assist Service at Newark Liberty Airport (EWR)
airssist's Meet & Greet service at Newark Liberty Airport (EWR) will enable you to relax before your flight. When you arrive at the airport, just ask for assistance with your luggage, the check-in counter, or the security checkpoint. If you are unable to locate your gate, our Airport Greeter will assist you.
VIP Terminal Service at Newark Liberty Airport (EWR)
The Newark Liberty Airport (EWR) airssist VIP Terminal/Private Lounge is the apogee of air travel. Before your departure, our beautiful and comfortable waiting area is designed to help you relax and get some work done. Whether you are flying for business or leisure, our VIP lounge is the perfect place to unwind before your Newark business trip.  The exclusive accommodations that airssist has secured for CEOs, VIP business travelers, and VVIP travelers will significantly enhance your trip.
Transportation by Chauffeur From/To Newark Liberty Airport (EWR)
If you need transportation to or from Newark Liberty Airport (EWR), airssist Airport Limo Service is the most luxurious, convenient, and secure option. You can rely on us to transport you in elegance and convenience. No matter the distance with airssist you will be at the pinnacle of opulence and comfort. Our superior limousine service and exceptional, bilingual chauffeurs will transport you to your destination in elegance and comfort.
Choose from a wide variety of luxury vehicles suited to your every need!
The Perks of Flying airssist Elite Services Through Newark Liberty
Newark Liberty Airport (EWR) is a major hub for domestic and international flights, and frequent business travelers can take advantage of the airport's VIP terminal concierge services. Even seasoned travelers may be intimidated by the airport's annual passenger volume of almost 100 million.
Our Airport Concierge services are comparable to those offered at EWR's VIP Terminal, saving business travelers time and tension. By utilizing the private entry and screening section, passengers can avoid the lengthy lines at the airport's main entrance and security checkpoint.
Top Hotels in Newark for Business & Corporate Travelers
Newark Liberty International Airport Marriott
DoubleTree by Hilton Hotel Newark Airport
Hilton Newark Penn Station
Courtyard by Marriott Newark Downtown
Best Western Plus Robert Treat Hotel
Top Rated Attractions In Newark, US
Newark Museum
Prudential Center
Branch Brook Park
Ironbound District
Cathedral Basilica of the Sacred Heart
Trust airssist with all of your airline booking needs. Make the most of your business trip to Newark by following these tried-and-true recommendations. Talk to us!