Business Trip to New Zealand
Are you ready for an adventure? Imagine a business trip that takes you to a land of stunning natural beauty, a rugged coastline, and unique culture. That's right, we're talking about New Zealand, a country that is often referred to as the 'Land of the Long White Cloud'. If you're a business traveler looking for a new and exciting destination, then New Zealand should be high on your list. Not only is it a great place to do business, but it's also a place where you can explore, unwind, and experience some of the most breathtaking scenery in the world. So, pack your bags and get ready for a business trip to New Zealand that you'll never forget!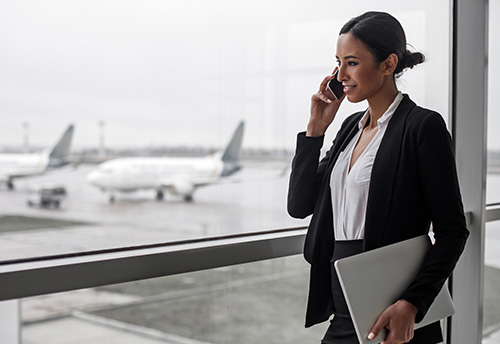 More About New Zealand
New Zealand is a small island nation located in the southwestern Pacific Ocean. It is made up of two main islands, the North Island, and the South Island, along with numerous smaller islands. The country is known for its stunning natural beauty, which includes rugged coastlines, snow-capped mountains, pristine lakes, and lush forests.
Native Maori people, Europeans, and Polynesians all contributed to the development of New Zealand's distinct and fascinating culture. About 5 million people call New Zealand home, with the vast majority settling in major cities like Auckland, Wellington, and Christchurch.
Why Do Many Assume New Zealand Will Eventually Become a Major Business Centre?
Numerous considerations suggest New Zealand will become a major business center. First, New Zealand's strategic location in the Asia-Pacific region gives enterprises easy access to important markets like Australia, China, and Southeast Asia, making it an appealing place for expansion. Second, the country has a stable political environment, a well-established legal system, little corruption, and a transparent administration that makes business easy. Thirdly, New Zealand's educated workforce, robust education system, and culture of innovation make it an appealing destination for corporations seeking talented personnel. Fourthly, New Zealand's tax advantages, research and development funds, and reduced rules support corporate growth and investment. Finally, New Zealand has a strong work-life balance, a clean environment, and excellent healthcare, making it an attractive site for businesses wishing to expand.
Business Exhibitions & Events That Happen In New Zealand
New Zealand International Business Awards
Type: Business Awards
Date: 7th of September
The Food Show Auckland
Type: Food and Beverage
Date: 27 – 30 July
Auckland Build Expo
Type: Construction and Building
Date: 20 – 21 June
New Zealand International Education Conference
Type: Education
Date: 16 to 18 August
Techweek
Type: Technology
Date: 11-12 October
The National Agricultural Fieldays
Type: Agriculture
Date: 14-17 June
Are you Traveling To New Zealand For A Business Trip?
Visitors on business trips to New Zealand are in for a pleasant surprise. The city has a rich history that has allowed it to become more than just an economic hub; it is also home to cutting-edge art, music, and food. Get the most out of your business trip to New Zealand by following these suggestions.
Auckland International Airport
Airport Code: (IATA: AKL, ICAO: NZAA)
Airport Name: Auckland International Airport
Location: Ray Emery Drive
of Terminals: 2 Terminal
Distance from City Center: 21 km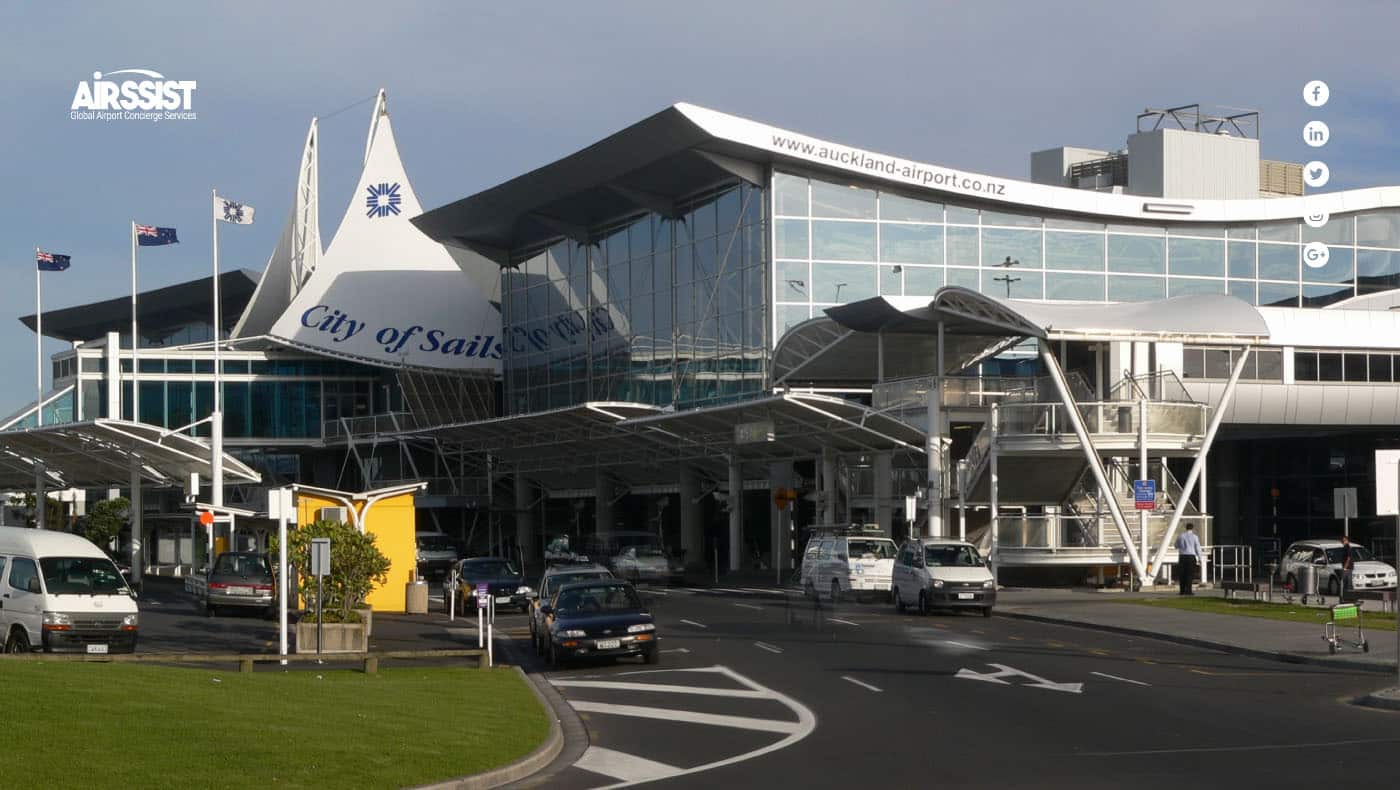 Business Amenities at Auckland International Airport
Business lounges
Meeting rooms
Workstations
Printing and fax services
Wi-Fi
Charging stations
Currency exchange services
ATM machines
Duty-free shopping
Meet and Greet at Auckland International Airport
All arriving, leaving, and connecting guests at Auckland's international airports have access to airssist's VIP Meet & Greet Service. Helping guests with their bags, going through security, and getting through customs are all responsibilities of our airport greeters.
VIP Terminal Service at Auckland International Airport
Take advantage of our VIP terminal service at either of Auckland's international airports as you wait for your flight to depart. The VIP Terminal at Auckland Airport features a kitchen, bar, bathrooms, Wi-Fi, and a comfortable sitting area stocked with newspapers and magazines.
Shuttle Service from/to Auckland International Airport
Do you need a second to formulate your response? Therefore, I suggest that you reserve luxury transportation to and from the airport. As your chauffeur takes care of parking, you may relax in comfort. If you are lost or unable to find parking in a large city, it is better to keep looking. Our limo driver speaks multiple languages, so you can unwind in the back and enjoy the ride.
airssist Airport Concierge Services at Auckland International Airports
airssist is the only airport concierge service that operates on a global basis. If you use Auckland International Airport often, you should sign up for airssist. The concierge services offered by airssist improve both the arrival and departure processes at the airport.
Top Hotels in Auckland for Business & Corporate Travelers
SkyCity Grand Hotel
Cordis Auckland by Langham Hospitality Group
Sofitel Auckland Viaduct Harbour
Hilton Auckland
The Langham Auckland
Stamford Plaza Auckland
Pullman Auckland
M Social Auckland
Novotel Auckland Airport
Grand Millennium Auckland
Top Rated Attractions In Auckland
Sky Tower
Auckland Harbour Bridge
Auckland Domain
Auckland War Memorial Museum
Waiheke Island
Rangitoto Island
One Tree Hill
Viaduct Harbour
Auckland Zoo
Kelly Tarlton's Sea Life Aquarium
If you need any help with your business travel to Auckland, airssist airport concierge services come highly recommended. Follow these tried and tested suggestions to make the most of your time in Auckland. Contact us !