Your Guide To New York, USA
When a business traveler first arrives in New York, the sheer variety of dining, transportation, and entertainment options may seem overwhelming. Fortunately for you, we have put together this full guide to help you make the most of your time in New York City when visiting for business.
You'll eventually find yourself in New York City for work, and when you do, you'll want to appear knowledgeable, even if you aren't. Read our guide to maximizing your business trip to New York before you leave.
Top Industries: Financial Services, Healthcare, Business Services, Manufacturing, and Retail Trade.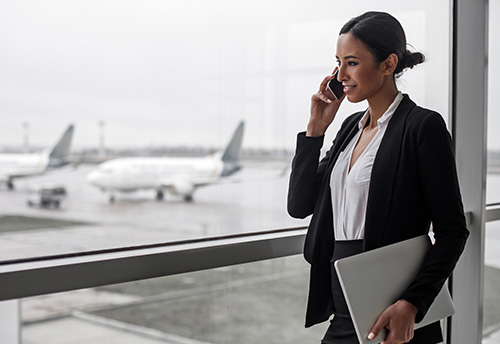 New York Overview
The largest city in the US is New York, sometimes known as New York City, NYC, or Big Apple. New York Metropolis is also the most densely populated large city in the United States, with 8,804,190 inhabitants spread across 300.46 square miles, making it more than twice as populous as second-place Los Angeles.
Over 58 million people reside within 400 km of New York, one of the most populous mega-cities in the world. New York is frequently referred to as the capital of the world, a significant hub for global diplomacy, and a well-known haven for foreign investors.
Why New York Is Predicted To Become The Next Big Business Hub?
New York is predicted to become the next big business hub for a number of reasons. First, there is a trend in the United States toward hubs that are not only located in major cities but also in smaller cities that have good transportation and infrastructure. New York has this advantage over other locations because it is located in a dense area with easy access to airports and other forms of transportation, as well as high-speed internet service.
Business Exhibitions & Events That Happens In New York
The New York Times Travel Show
Type: Travel Trade and Consumer Show
Yearly Date: 28 – 29 Jan 
Development Cooperation Forum
Type: Business Services
Yearly Date: 14 – 15 Mar
Data & Direct Marketing
Type: IT & Technology
Yearly Date: 01 Feb
Future Workplace Summit
Type: Travel IT & Technology
Yearly Date: 15 – 16 Mar
CMO Summit
Type: Business Services
Yearly Date: 08 Mar
The Franchise Show
Type: Business Services
Yearly Date: 18 – 19 Feb
Are you Traveling To New York For A Business Trip?
For corporate and business travelers, New York has a variety of lodging alternatives, food establishments, and tourist attractions. We provide all the information business travelers want, such as options for transit, airports, and more…
John F. Kennedy International Airport (JFK)
Airport Code: (IATA: JFK, ICAO: KJFK)
Airport Name: John F. Kennedy Airport
Location: Jamaica, Queens, New York, U.S.
of Terminals: 8 Terminals
Distance from City: 26 Kilometers
John F. Kennedy International Airport "JFK" is the main international airport serving New York City. The 13th busiest airport in the US and the busiest entry point for foreign air travelers entering North America, JFK airport is the busiest of the seven airports that make up the New York airport system. Over 90 airlines use the airport, offering nonstop or direct flights to places on all six inhabited continents. Additionally, John F. Kennedy International Airport welcomes about 30,800,000 travelers annually.
Business Facilities at John F. Kennedy International Airport "JFK"
Luxurious Airport Lounges 
Pet-Friendly Spaces
Free Wi-Fi
Business and Conferences Facilities
Banking, money, and currency exchange services
Meet & Greet Service at John F. Kennedy International Airport "JFK"
We recognize that making the most of your business trip to New York is much more important than worrying about lengthy queues, large bags, security checks, or terminal locations. Prepare to follow the advice of our expert Meet & Greet service to navigate John F. Kennedy Airport "JFK" quickly and easily.
Stay Out Of Airport Queues
Accelerate Your Passage
Entry To The JFK Airport Lounges
An Airport Greeter To Assist With Airport Formalities
Porter To Help You With Your Luggage.
Transportation Via Buggy (Gate To Gate)
VIP Terminal Service at John F. Kennedy International Airport "JFK"
Using the private lounge or VIP terminal at John F. Kennedy "JFK" Airport, is a perk that allows you to skip the long queues at customs, immigration, and security checkpoints. With no lines or tedious airport processes, comfort and pleasure are the main goals of using VIP terminals. Gain access to private rooms for CEOs, and VIP corporate travelers for a meeting or conference.
Exclusive Entrance
Tarmac Transfer
Private Bathtub Suite
Parking With Dedicated Valet
Video Conference Capabilities
Business Rooms/ Workbenches
Chauffeured Transportation Services From/To John F. Kennedy International Airport "JFK"
airssist Airport Limo Service can transport you to JFK airport in the most opulent, spectacular, and secure black executive cars. Whether you're taking a day trip from or to JFK airport or going on a multi-day adventure, we're here to make sure you travel in comfort and style. With a large selection of luxurious vehicles to pick from, our bilingual drivers and limo service provide a terrific and unique experience.
Why VIP Concierge Services Are Important at John F. Kennedy International Airport "JFK"
John F. Kennedy Airport is no exception when it comes to needing a VIP concierge service for a business trip to New York. These services are designed to handle every part of your business trip to New York, giving you more time to focus on your work and less to worry about.
They have the capacity to organize every aspect of your business trip to NYC, including the schedule. In order to prepare a seamless and stress-free business trip to NYC, it may be essential to hire an airssist VIP concierge service. Inquire now!
Top Rated Business Hotels in New York
Millennium Hilton New York Downtown
FreeHand New York
Walker Hotel Tribeca
CitizenM New York Bowery
New York Marriott Downtown
Moxy NYC Chelsea
Best Attractions To Visit In New York
Statue of Liberty
Central Park
Rockefeller Center
Metropolitan Museum of Art
Broadway
Times Square
Empire State Building
Make your business trip to New York is as easy as you can if you want to maximize your time and enjoy your travels. VIP airport concierge services from airssist may help with luggage handling, customs clearance, car rentals, and accommodation options. All of these items make traveling easier and enable you to arrive at your location composed and prepared for business. Contact Us !!