Your Guide to Munich, Germany
With a population of 1.5 million, Munich is the 3rd-largest city in Germany and a hub for publishing, culture, innovation, education, and business on a global scale. There is a superb selection of hotels, eateries, and attractions in Munich for business visitors. This guide includes all the details corporate travelers require for time spent traveling on business, as well as some of our favorite locations we've been to, transportation, what to see, airports, and much more.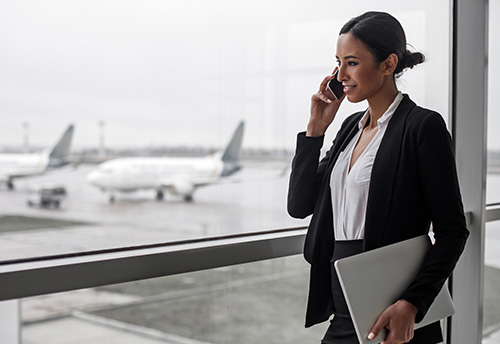 Munich Overview
The German state of Bavaria's capital and the most populated city is Munich. With 1,558,395 residents, it ranks as the 11th biggest city in the European Union and is the third largest city in Germany, behind Berlin and Hamburg. It's also the largest city in the country that does not have its own state. There are 6 million people living in the city's metropolitan area.
Why Munich Is Set To Become The Next Major Business Center
Munich not only has a reputation for continuous growth but consistently ranks as one of the top cities in the world for quality of life and professional competitiveness. It is home to notable multinational corporations like BMW, Siemens, Allianz, Munich RE, and FC Bayern München. Today's Munich is a cosmopolitan Business/economic center renowned for its cleanliness, safety, and distinctive fusion of history and technology in addition to its world-famous Oktoberfest.
Being a short drive from other European hubs like Milan, Brussels, Zurich, Barcelona, and Paris. Hosting a wide range of trade fairs and events.
The Most Well-Known Business Events & Exhibitions In Munich
Internet World Expo
Type: e-commerce and online marketing
Yearly Date: 21 – 25 February
EXPO Real
Type: Real State
Yearly Date: 4 – 6 October
Type: Electronics Industry
Yearly Date: 13 – 16 November
Design And Verification Conference & Exhibition Europe (DVCon)
Type: Education & Training
Yearly Date: 6 – 7 December
Traveling To Munich For A Business Trip?
If you're soon traveling to Munich, Germany, for business. Munich is a diverse city with everything a world traveler might desire, including plenty of history and authentic character coexisting with cutting-edge technology, internationally acclaimed artists, and some seriously fascinating locals.
Munich Airport And its Business Facilities
Munich International Airport (MUC/ EDDM)
Airport Code: (IATA: MUC, ICAO: EDDM)
Airport Name: Munich International Airport
Location: Erding and Freising districts, Bavaria
of Terminals: 2 Passengers Terminal
Distance from City: 5 Kilometers
Munich International Airport- Franz Josef Strauß is an international airport serving Munich and Upper Bavaria. It is the second-busiest airport in Germany in terms of passenger traffic after Frankfurt Airport, and the ninth-busiest airport in Europe, handling more than 40 million passengers annually.
Business Facilities At Munich International Airport
Meeting & Conference Center
Free Wi-Fi
Electrical Outlets
Terminal Parking
Meet and Greet Service at Munich International Airport
Our airport Meet & Assist service at Munich International Airport has been upgraded to better handle the dynamic challenges of contemporary international travel. We are here to provide the utmost comfort & elegance for your upcoming business & corporate travels.
MUC's premium lounge access
Porter's assistance
Fast-track service
Airport greeter / personal assistant
Buggy transportation
And more
VIP Terminal Service at Munich International Airport
The VIP Lounge airport access for CEOs and VIP Business Travelers at Munich International Airport offers personalized service in a welcoming environment in addition to the highest level of privacy and flexibility.
Tarmac transfer and chauffeur transportation to the aircraft
Private lounge access and private TSA & security checks
Exclusive entrance
Major airport procedures are done by our airport greeter
Private bathtub suite
Parking with dedicated valet
Why VIP Concierge Services at Munich's Airport Is Important
Concierge services are vital to VIP corporate travelers who are looking for highly personalized, exclusive luxury experiences to enjoy with loved ones as well as gain time back in their busy lives.
The VIP concierge services in Munich airport "MUC" will go above and beyond to ensure that your business trip is unforgettable. By streamlining complex airport procedures, airssist concierge services at Munich airport "MUC" will ensure swift and effective business trips for each customer while avoiding lengthy queues.
Top Hotels in Munich for Corporate & Business Travelers
Hotel Metropol
Platzl Hotel
Hotel Torbraeu
Hotel Muenchen Palace
Hotel Mirabell
25hours Hotel The Royal Bavarian
Arthotel Munich
Top Rated Attractions In Munich, Germany
Marienplatz and the Neues Rathaus
Walk or Bike in the Englischer Garten
Nymphenburg Palace and Gardens
Munich Residenz
The Olympic Park
BMW Museum
Viktualienmarkt
Making your business travel hassle-free is a fantastic alternative, particularly with the assistance of airssist's seasoned VIP airport concierge services, which offer you the ideal business travel solution to make your trip memorable and opulent. Book now