Your Guide for your Business trip to Montreal
Do you have an upcoming business trip to Montreal, Canada? How thrilling!!
Montreal is a thriving metropolis and often recognized as Canada's culture capital. 
If you are lucky enough to visit this city for business reasons, whether it is to sign a contract, meet potential new clients, or attend a conference, you should definitely take some time to enjoy the city's cutting edge architecture, inventive restaurants, and breathtaking parks.
Our airport concierge services has helped local and international business folk plan and execute successful business trip to Montreal, so we know how to put together a Canadian business trip that meets all of your airport needs.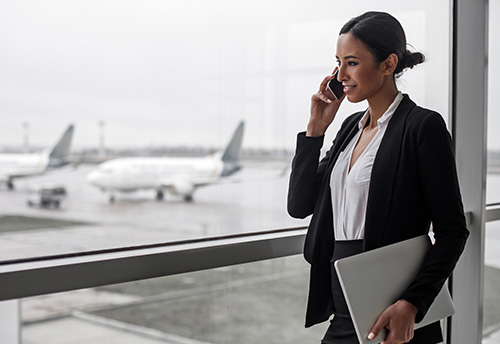 More About Montreal, Canada 
Montreal is the most populated city in the Canadian province of Quebec and the second most populated city in Canada. Established in 1642 as Ville-Marie, which translates to "City of Mary."
It is named after Mount Royal, the three-peaked hill around which Ville-Marie was originally constructed. The city is located 196 kilometers east of Ottawa and 258 kilometers southwest of Quebec City, the province capital.
The Reasons Why Montreal Will Soon Be a Major Economic Center
A number of organizations in Montréal are dedicated to helping companies succeed, including incubators, accelerators, venture capitalists, and government agencies. Picking Montréal to grow your business means taking advantage of a famous ecosystem for technological excellence, with over 30 incubators and accelerators, numerous funding alternatives, an amazing quality of life, and a long list of competitive advantages. 
Montreal's distinct economic climate provides fertile ground for the development of cutting-edge enterprises. The Greater Montréal area has seen almost $3 billion in AI investments since 2016.
SCALE AI, Canada's AI supply chain supercluster, has its headquarters in Montréal thanks to a decision made by the Canadian government. Mila is the largest academic research center in deep learning and supervised learning, with over 600 scientists and graduate students.
Business Events and Exhibitions That Happen in Montreal
World Summit AI
Type: Artificial intelligence 
Date: 19 – 20 April
Effects America
Type: VFX & Animation
Date: 04 – 05 June
C2 Montréal
Type: Creative Business Event
Date: 24 – 26 May
Aéromart Montréal
Type: AEROSPACE INDUSTRY
Date: 4 – 6 April
MOVIN'ON
Type: Mobility needs
Date: Soon
Montréal International Game Summit
Type: Business Services
Date: 19 – 22  October
Traveling To Montreal For A Business Trip?
Montréal–Trudeau International Airport
Airport Code:

(IATA:

YUL

, ICAO:

CYUL

)

Airport Name:

Montréal–Trudeau International Airport

Location:

Dorval, Quebec, Canada

Distance from City:

20 Kilometers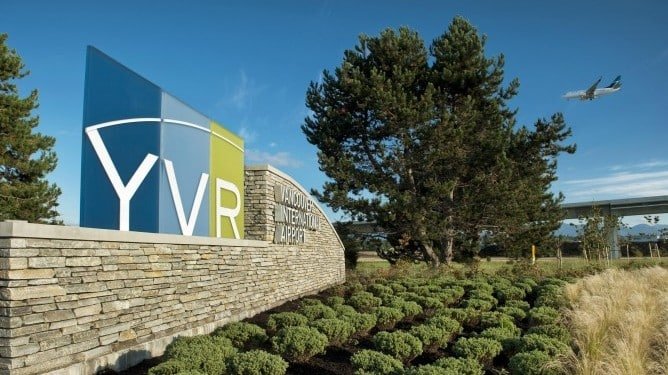 Montréal–Trudeau International Airport or Montréal–Trudeau, originally known as Montréal–Dorval International Airport and still usually referred to as such, is an international airport in Dorval, Quebec, Canada. It is the only international airport recognized by Transport Canada to serve Montreal and is located 20 kilometers west of the city center. With an estimated 20 million passengers yearly, Montréal-Trudeau is the busiest airport in Quebec and the 3rd busiest airport in Canada.
Services & Business Facilities 
Free Wi-Fi (Free sessions of 60 Min) 

The Loop "Duty free"

Multi faith prayer area

YULI Airport App

Restaurants and cafeterias

VIP Business Lounges
Montréal–Mirabel International Airport
Airport Code:

(IATA:

YMX

, ICAO:

CYMX

)

Airport Name:

Montréal–Mirabel International Airport

Location:

Mirabel, Quebec

Distance from City:

40 Kilometers
Montreal Saint-Hubert Longueuil Airport
Airport Code:

(IATA:

YHU

, ICAO:

CYHU

)

Airport Name:

Montréal Saint-Hubert Longueuil Airport

Location:

Saint-Hubert, Quebec

Distance from City:

16 Kilometers
Meet & Greet Service

at Montreal Airports
Meet and greet service are available for business travelers at Montréal International Airports. You may then focus on your work without worrying about HOW and WHAT to do at the airport.
We have enhanced our Meet & Greet service at Montreal International Airports to meet the changing needs of today's international business travelers. If you're planning a business trip to Montreal, you can count on us to make sure you have a fantastic time.
VIP Terminal Access

at Montreal Airports
Fly in total privacy and safety with airssist's airport limousine and chauffeur service. We will make sure you get where you are going in style and comfort, whether you require a transport to or from one of Montreal's airports, an all-day transfer within the city so that you can visit the many museums, galleries, and other attractions, or an early morning interstate drive.
Transportation by Chauffeur From/To

Montreal Airports
High end travelers who want a more personalized service can use the VIP terminal at Montréal International Airports. Feel like a true VIP with the help of the Montreal VIP terminal's exclusive services, including a private lounge, meeting and conference rooms and specialized check-in counters.
Access to the VIP Lounge at Montreal International Airports provides CEOs and VIP Business Travelers with not only the highest degree of flexibility and privacy, but also individualized service in a relaxing environment.
What makes Montreal Airport's VIP Concierge Services so important?
Important for providing affluent passengers with VIP experience, airssist VIP concierge services at Montreal Airports are. The VIP concierge services are a great addition to any trip, whether it's for business or pleasure. VIP guests have access to a number of perks, such as a dedicated check-in desk, private lounges, and chauffeured cars at their beck and call.
If you are looking for a way to improve the quality of your time spent at Montreal International Airports for business purposes, you may want to think about using the airssist VIP concierge services.
Top Hotel For Corporate & Business Travelers in
Montreal
Hotel Nelligan

Hotel Place d'Armes Old Montreal

Hotel Bonaventure Montreal

Hotel William Gray

Auberge du Vieux-Port

DoubleTree by Hilton Montreal
Top Rated Attractions In
Montreal
, Canada
Old Montreal

Old Port

Mont-Royal

Botanical Garden

Notre-Dame Basilica
You may skip the queues and waits at Montreal airports and make the most of every amenity at your disposal with the help of airssist's experienced VIP airport concierge services before, during, and after your business trip to Montreal. Book Now!