Business Trip to Miami, Florida, USA
It is noteworthy that Miami is home to over 1,400 multinational corporations and has a highly diverse economy that includes sectors such as tourism, finance, healthcare, and technology. Miami has a strong infrastructure, including a modern airport and seaport, which allows for easy access to markets around the world. When preparing for a business trip to Miami, The efficiency and enjoyment of the trip can be improved by paying attention to a number of details.
Top Industries: Tourism – International Trade – Real Estate – Healthcare – Finance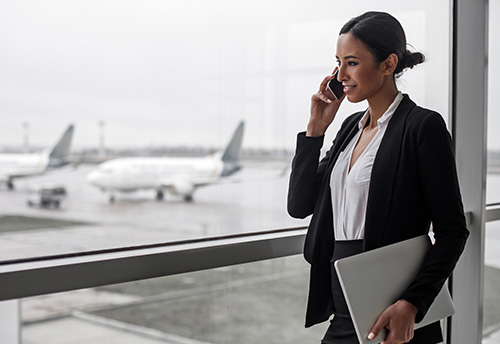 About Miami, Florida, USA
Miami is a vibrant and diverse city located in the southeastern part of Florida, United States. It is the largest city in the Miami metropolitan area, which includes Miami-Dade, Broward, and Palm Beach counties, and has a population of over 6 million people.
Miami is known for its beautiful beaches, warm climate, and multicultural atmosphere. The city has a rich history and is home to many iconic landmarks, such as the Art Deco Historic District and the Freedom Tower.
Why Do Many Assume Miami Will Eventually Become a Major Business Centre?
Miami has the potential to become a major business hub for several reasons. Its strategic location at the crossroads of North America, Central America, and South America makes it an ideal location for businesses that want to operate in multiple regions. The city's economy has been steadily growing, with a focus on industries such as finance, healthcare, and technology. Miami also has a reputation for being a business-friendly city, with low taxes and a relatively low cost of living.
Business Exhibitions & Events That Happen In Miami
The Miami International Boat Show
Type: Trade Show
Yearly Date: February 16-20
The Miami Home Design and Remodeling Show
Type: Trade Show
Yearly Date: March 31-April 3
The Miami Hospitality Design Awards
Type: Awards Ceremony
Yearly Date: May 2023 (exact date to be announced)
The Miami International Art Fair
Type: Art Fair
Yearly Date: December 2023 (exact date to be announced)
The Miami Real Estate Forum & Expo
Type: Real Estate Conference
Yearly Date: February 23-24
The Miami International Auto Show
Type: Auto Show
Yearly Date: November 18-27
It is essential to recognize that the aforementioned events are subject to change; therefore, it is essential to visit the event's official website for the most recent information.
Are you Traveling To Miami For A Business Trip?
In Miami, there is a vast selection of hotels, restaurants, and entertainment options for business travelers. We have all the information a business traveler might require regarding transportation, airports, and more.
Miami International Airport (MIA)
Airport Code: (IATA: MIA, ICAO: KMIA)
Airport Name: Miami International Airport
Location: Miami-Dade County, Florida, U.S.
of Terminals: 3 Terminals
Distance from City: 13 KM
Miami International Airport is the primary airport serving the Miami metropolitan area and is one of the busiest airports in the United States. It is located approximately 8 miles northwest of downtown Miami and is operated by the Miami-Dade Aviation Department.
Business Facilities at Miami International Airport (MIA)
Meeting & Conference Rooms
Exclusive lounges
Business Centers
Wi-Fi
Workstations
Retail and Dining
Meet and Assist Service at Miami International Airport (MIA)
Meet & Greet service provided by airssist at Miami International Airport (MIA) will allow you to unwind before your journey. If you need assistance with your bags, the check-in counter, or the security checkpoint, just ask when you arrive at the airport. If you get lost trying to find your gate, our Greeter will take you there.
VIP Terminal Service at Miami International Airport (MIA)
The airssist VIP Terminal/Private accommodations at Miami International Airport (MIA) are the pinnacle of air travel. Our lovely and comfortable waiting space is designed to help you unwind and get some work done before your flight. Whether you're flying for business or pleasure, our VIP lounge is the place to relax before your trip.  You will have a far better time on your trip because to the exclusive accommodations that airssist has secured for CEOs, VIP business travelers, and VVIP travelers.
Transportation by Chauffeur From/To Miami International Airport (MIA)
If you need a ride to or from Miami International Airport, airssist Airport Limo Service is your best bet for luxury, convenience, and safety. You can trust us to transport you in style and comfort. Traveling to or from (MIA) will be the pinnacle of luxury and comfort, no matter how far you're going. Our first-rate limousine service and exceptional, bilingual chauffeurs will take you wherever you need to go in style and comfort.
Choose from a wide variety of luxury vehicles suited to your every need!
The Benefits of First-Class Services at Miami International Airport
Miami International Airport (MIA) is a key hub for domestic and international flights, and business travelers that fly through MIA regularly can benefit from the airport's VIP airport concierge services. The airport's annual passenger load of almost 100 million might be scary, even for seasoned travelers.
Business travelers can save time and stress with our Airport Concierge services, which are on par with those at MIA's VIP Terminal. Passengers can avoid the huge lineups at the airport's main entrance and security checkpoint by using the private entry and screening section.
Top Hotels in Miami for Business & Corporate Travelers
Four Seasons Hotel Miami
Mandarin Oriental, Miami
The Ritz-Carlton, South Beach
Kimpton EPIC Hotel
JW Marriott Miami
Top Rated Attractions In Miami, US
South Beach
Miami Beach Boardwalk
Vizcaya Museum and Gardens
Little Havana
Wynwood Walls
Miami Design District
Everglades National Park
You can rely on airssist to handle all of your airline reservations. Use these tried-and-true suggestions for making the most of your time in Miami while here on business.