Your Guide To Mexico, Mexico
One of the best places to conduct business in Mexico. One of the top 10 business travel destinations for 2018. Mexico City, one of the most populated cities in North America, is a key economic center for Latin America.
Top Industries:  Tobacco, Consumer Goods, Iron and Steel, Chemicals, Petroleum, Clothing, Motor Vehicles and Food and Beverage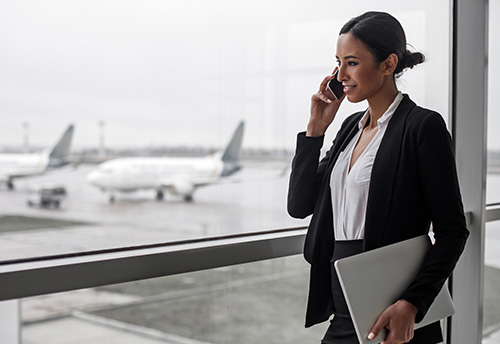 Mexico Overview
Mexico, often known as the United Mexican States, is a nation in southern north America. It shares borders with the United States to the north, the Pacific Ocean to the south and west, Guatemala, Belize, and the Caribbean Sea to the southeast, and the Gulf of Mexico to the east. Mexico is the 10th most populous nation in the world and has the most Spanish speaking people, with a total area of 1.972.550 square kilometers, making it the 13th largest country by area.
Why Mexico Is Set To Become The Next Major Hub for Business
Mexico has many advantages that make it an ideal place for business. It has an excellent location within North America, a strong and expanding economy, and a rich cultural heritage. There are also many natural resources in the country, such as oil and natural gas, which can be used to produce energy. Additionally, Mexico has a large and educated work force that is highly motivated and productive. Business can succeed in Mexico if they are willing to adapt to the culture and the ways of doing things.
Mexico's robust economic performance, especially in the manufacturing and oil sectors, is bringing in a growing number of international assignments. Change and new technology are occurring quickly. Mexico's economy has grown more than any other country in Latin America. Mexico is anticipated to be a major beneficiary of foreign investment over the next 2 to 3 years.
The Most Well-Known Business Events & Exhibitions In Mexico
As oil and natural gas are the main businesses in Mexico, these industries frequently feature in the biggest commercial exhibits and events there. Other well-attended events emphasize technology, innovation, and the food and agriculture industries.
Additionally, there are numerous exhibitions dedicated to art and culture, which are highly well-liked by visitors from abroad. In Mexico, there are several option for every industry or subject you would be interested in while looking for an expo or event.
Here are some of the top business exhibitions and events in Mexico:
Decoestylo Expo (Decoestyle Expo)
Type: Arts & Crafts
Yearly Date: 16 – 19 January
The Mexican Healthy Products Summit
Type: Wellness, Health & Fitness
Yearly Date: 26 – 28 January
Intermode Mexico
Type: Fashion & beauty
Yearly Date: 17 – 20 January
H 2 Expo Hydrogen
Type: Power & Energy
Yearly Date: 07 – 08 February
Expo Joya
Type: Fashion & beauty
Yearly Date: 24 – 26 January
Expo Carnes
Type: Business Services
Yearly Date: 21 – 23 February
Are You Going To Mexico For Business? Here Is What You Need To Know
Latin America has recently developed into a center for global investments and expanding startups, which has increased business travel to Mexico. Corporate travel was put on hold in 2020 because to the COVID-19 pandemic, but 2021 appears to hold more promise. In fact, by the end of this year, predicted that business travel would increase by 21%. We give corporate traveler all the details they need to know about travelling for business, Airports, Concierge services, transportation, and more …
Mexico International Airport "MEX" And its Business Facilities
Airport Code: (IATA: MEX, ICAO: MMMX)
Airport Name: Benito Juarez Airport
Location: Venustiano Carranza, Mexico City
No. of Terminals: 3 Terminals
Distance from City: 5 Kilometers
The primary international airport servicing Greater Mexico City is Mexico City International Airport "MEX" (Spanish: Aeropuerto Internacional de la Ciudad de México, AICM). It is the 16th busiest airport in the world in terms of passenger traffic and aircraft movements, and it is the busiest airport in Latin America and Mexico.
Business Facilities at Mexico International Airport "MEX"
Food Stores Located In Mexico Airport Terminals.
Luxurious Airport Lounges
Free Wi-Fi Is Available At MEX Airport
ATMs Are Available 24 Hours A Day
Currency Exchange Service
Health Services In MEX Airport
Tour Guide
Cell Phone Service
Travel Agencies
Airport Hotels
Meet and Greet Service at Mexico International Airport "MEX"
We guarantee a quick, simple, and hassle-free business journey at MEX airport. Long queues will be avoided, language hurdles will be removed, and navigating the airport will be simple thanks to our Meet & Greet service. Our airport greeters support business and corporate travelers with all airport requirements and assist with check-in, security, immigration, luggage collection, and drop-off processes.
available to all travelers on any airline, with any ticket type. We offer priceless airport services to thousands of travelers each year, including tourists, families, VIPs, and commercial clients.
Fast Track Your Passage And Don't Waste Your Valuable Time At The Airport
VIP Terminal Service at Mexico International Airport "MEX"
Private lounges are the ideal treat for you whether you are traveling for work or pleasure. With the assistance of our pre-bookable Private lounge service, you are able to relax, eat, or catch up on work at Benito Juárez's VIP Terminal. If you want to stay longer at MEX airport for a meeting or conference, use airssist to get access to private facilities for CEOs, and VIP business travelers.
Book VIP Terminal service for your arrivals, departures, and transit flights
Chauffeured Transportation Services From/To Mexico International Airport "MEX"
You are transported in the most lavish, opulent, and secure black cars with airssist Limo Service at Mexico airport "MEX". We are here to ensure that you reach your destination in luxury and style, whether you need transportation for an intrastate transfer or a multi-day transfer at Mexico.
our Multilingual  Chauffeurs & Limousine service offers an outstanding and unforgettable experience. With a wide range of executive cars to choose from.
Book Chauffeur& Limousine Service From/to Mexico Airport
Why VIP Concierge Services Are Important at Mexico Airport "MEX"
A VIP concierge service is designed to provide a level of service that is above and beyond a standard level of service that you would receive at an airport. They can assist with things such as ground transportation, airport navigation, and even personal security and privacy. They can be especially valuable if you are travelling with certain valuables or are a business owner or celebrity who needs to protect your identity.
With airssist VIP concierge services at Mexico Airport "MEX" your business travel to Mexico will be remembered favorably By streamlining complicated airport procedures, airssist concierge services at Mexico airport "MEX" will ensure that each customer has a quick and successful business trip while avoiding drawn-out queues.
Top Hotels in Mexico for Business & Corporate Travelers
Rosewood San Miguel de Allende
Four Seasons Hotel
The St. Regis Mexico City
JW Marriott Hotel
Live Aqua Beach Resort Cancún
InterContinental Presidente Cozumel Resort & Spa
Top Rated Attractions In Mexico City
Zócalo
The National Museum of Anthropology
Templo Mayor and the Great Pyramid of Tenochtitlán
The Palace of Fine Arts
Mexico City Metropolitan Cathedral
The National Palace
Chapultepec Park
If you are looking for a concierge service that can help and make your business travel experience more enjoyable and less stressful, then you can't go wrong with airssist VIP concierge service. our services are designed to provide top-notch service, attention to detail, and comfort. They can be especially beneficial if you have certain travel needs, such as extra privacy or security. Book now