Business Trip To Melbourne, Australia
The city of Melbourne us a bustling hub for business travelers, but If you have never been there on official business before, our A-Z business trip to Melbourne guide is an absolute must. Knowing where to eat, drink, work, and stay before you go is crucial to your success as a business traveler, so it is worth taking the time to do your research before you leave.
Top industries: Digital technologies, Food and Fiber, Energy Technologies, Tourism, and Events.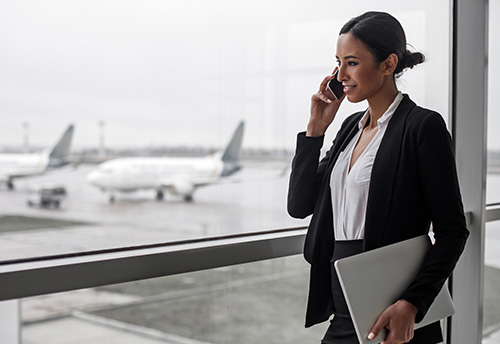 Overview About Melbourne  
Melbourne, the state capital, and largest city in Victoria, is the second most populous city in Australia and Oceania. In common usage, the term "Melbourne" refers to the metropolitan area known as Greater Melbourne, which is an urban agglomeration of 31 local municipalities, but it is also used to refer to the specific local municipality of City of Melbourne, which is centered on the city's central business center.
Why Melbourne Is Predicted To Become The Next Big Business Hub?
Melbourne's commercial sector is expanding at a faster rate than any other in Australia because it has a pool of skilled and varied workers and modern, efficient office premises.
The city itself strikes a good work-life balance, with world-class cultural institutions that attract and retain workers and tourists alike, as well as a thriving arts and sports scene that provides a welcome distraction from the daily grind.
There are a plethora of places to hold business meetings, including restaurants and bars. Melbourne's multiple modes of public transportation make getting around the city a breeze, and all tram rides within the Central Business District (CBD) are free.
Business Events and Exhibitions That Happen in Melbourne
Sustainability Leaders' Summit
Type: Business Services  
Yearly Date: 01 – 02 Mar
Creative Business Summit
Type: Business Services  
Yearly Date: 17 Mar
Accounting Business Expo
Type: Banking And Finance Services   
Yearly Date: 14 – 15 Mar
ISST Summit
Type: Miscellaneous
Yearly Date: 16 – 18 Mar
Retail Leaders Forum
Type: Business Services  
Yearly Date: 15 – 16 Mar
WorkTech Melbourne
Type: Education & Training
Yearly Date: 28 Mar
Are you Traveling To Melbourne For A Business Trip?
Melbourne International Airport:
Airport Code: (IATA: MEL, ICAO:YMML)
Airport Name: Melbourne Airport
Location: Melbourne Airport, Victoria, Australia
of Terminals: 4 Terminal
Distance from City: 23 Kilometers
Tullamarine Airport, more often known as Melbourne Airport, is the principal airport servicing the city of Melbourne and the 2nd busiest airport in all of Australia. It first opened in 1970 to take the place of the older Essendon Airport. Among the four airports that service the Melbourne metropolitan region, Melbourne Airport is the primary international airport and Avalon Airport is the secondary international airport.
Facilities and services at Melbourne Airport "MEL"
All terminals have wireless Internet access.
VIP Terminal /Exclusive Waiting Area
Executive Business Lounges at MEL
Restrooms with Public Showers
ATMs and Currency Exchange
Convention Halls for Corporate meetings
Melbourne Orlando International Airport
Airport Code: (IATA: MLB, ICAO:KMLB)
Airport Name: Melbourne Orlando International Airport
Location: Melbourne, Florida, U.S.
Distance from City: 2.4 Kilometers
Avalon Airport
Airport Code: (IATA: AVV, ICAO:YMAV)
Airport Name: Avalon Airport
Location: Avalon, Victoria, Australia
Distance from City: 50 Kilometers
Essendon Airport
Airport Code: (IATA: MEB, ICAO:YMEN)
Airport Name: Essendon Airport
Location: Essendon Fields
Distance from City: 32 Kilometers
Moorabbin Airport
Airport Code: (IATA: MBW, ICAO:YMMB)
Airport Name: Moorabbin Harry Hawker Airport
Location: Mentone, Victoria, Australia
Distance from City: 27 Kilometers
Meet & Greet Service at Melbourne International Airport

airssist Meet & Greet service is a great option for those looking to save both time and energy. For passengers both arriving and going, there is no shortage of Meet & Assist services. But our Meet and Assist staff can assist with anything from Check-in and immigration and customs procedures to providing local insight and trip planning assistance.
VIP Terminal Access at Melbourne International Airport

No matter if you're flying for business travel or pleasure, private lounges are a lovely perk. Melbourne VIP Terminal is an excellent place to unwind, eat, or get some work done. If an executive or VIP business traveler needs to extend their airport stay for a meeting or conference, airssist can help them gain access to exclusive airport lounges.
Transportation by Chauffeur From/To Melbourne International Airport
airssist Airport Limo Service are the most luxurious, comfortable, and safe service available. We can get you From/to MEL airport in comfort and style, whether you're taking an out-of-state flight or a multi-day excursion.
Our bilingual chauffeur and limo service is second to none, and we have a large selection of luxurious executive cars to pick from.
Why VIP Concierge Services Are Important at Melbourne Airport
VIP Concierge Services are important at Melbourne Airport because they can help ensure a positive customer experience. Concierge services can provide special services such as airport transfers, priority check-in, special access to airline lounges, & more.
They will take care of setting up all of the arrangements for your business trip to Melbourne. Thus, airssist VIP concierge service can be crucial if you want a trouble-free business trip to Melbourne. Contact us!
Top Hotels in Melbourne for Business & Corporate Travelers
Next Hotel Melbourne
Grand Hyatt Melbourne
The Victoria Hotel
Pan Pacific Melbourne
Ibis Melbourne Central
Top Rated Attractions In Melbourne, Australia
Royal Botanic Gardens
National Gallery of Victoria
Federation Square
Melbourne's Arcades and Laneway
Southbank & South Wharf
It is recommended that you take as few unnecessary steps as possible during your business trip to Melbourne. All of this improves your travel experience and enables you to arrive at your destination refreshed and ready to conduct business. Contact Us !!