Business Trip to Anne Arundel County, Maryland
Welcome to Anne Arundel County, Maryland where business meets beauty. With its charming waterfront towns, diverse economy, and stunning landscapes, this area is a top destination for professionals from around the world. Explore the natural beauty of the Chesapeake Bay region, network with other professionals, and unwind with fresh seafood and entertainment. Come experience the best of business and pleasure in Anne Arundel County.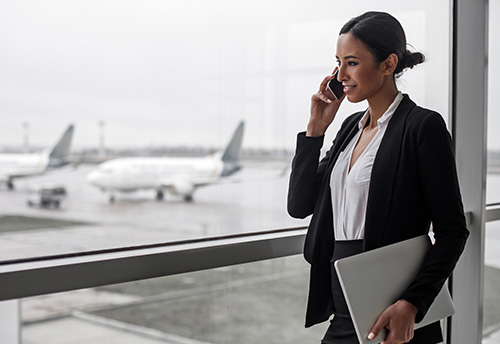 Anne Arundel County, Maryland Overview
Anne Arundel County is a county located in the state of Maryland, USA. It is situated in the central part of the state, and its county seat is Annapolis, which is also the state capital. The county has a population of approximately 600,000, making it the fifth-most populous county in Maryland.
Moreover, the county is known for its rich history, with Annapolis being one of the oldest cities in the United States. The Naval Academy is also located in Annapolis, which has a strong military presence. In addition, the county is home to Fort George G. Meade, a major military installation, and the National Security Agency.
Why Do Many Assume Maryland Will Eventually Become a Major Business Center?
Many assume that Maryland will eventually become a major business center for several reasons. Firstly, its proximity to major cities such as Washington D.C., Baltimore, and Philadelphia makes it an attractive location for businesses looking to expand or relocate to be closer to these urban centers. Additionally, Maryland has a highly educated and skilled workforce, with a high concentration of professionals in industries such as technology, healthcare, and defense.
Business Exhibitions & Events That Happen In Maryland
Baltimore Art, Antique & Jewelry Show
Type: Art & Antique Exhibition
Date: August 24-27
Maryland State Fair
Type: State Fair
Date: August 24 – September 4
Eastern Shore Sea Glass and Coastal Arts Festival
Type: Arts Festival
Date: August 26-27
Annapolis Boat Shows
Type: Boat Shows
Date: October 5-8 & April 20-23
Baltimore Book Festival
Type: Book Festival
Date: November 10-12
Maryland Home & Garden Show
Type: Home & Garden Exhibition
Date: March 4-5 and 10-12
Are you Traveling To Maryland For A Business Trip?
Maryland will surprise and delight business travelers. The city is more than just a commercial and industrial center because of its rich past, which has fostered innovative and delicious forms of art, music, and gastronomy. If you're planning a business trip to Maryland, here are some helpful hints to make sure everything goes smoothly.
Baltimore/Washington International Airport (BWI)
Airport Code: (IATA: BWI, ICAO: KBWI)
Airport Name: Baltimore/Washington International Thurgood Marshall Airport
Location: Anne Arundel County, Maryland, U.S.
of Terminals: Five concourses with 78 gates
Distance from City Center: 14 KM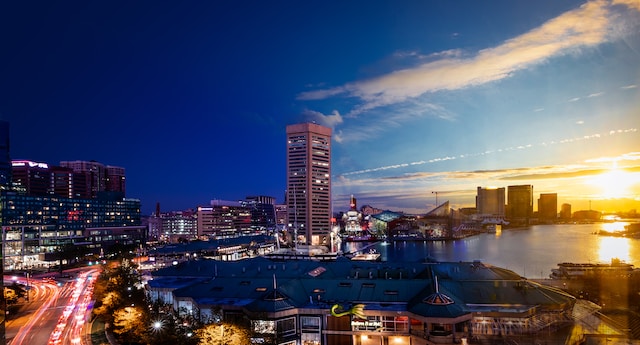 Business Amenities at Baltimore/Washington International Airport (BWI)
Conference rooms
Business centers
Free Wi-Fi
Charging stations
Printing and scanning services
Access to lounges
Food and beverage options
Duty-free shopping
ATM machines
Currency exchange services
Meet and Greet at Baltimore/Washington Airport (BWI):
At BWI Airport, airssist provides a personalized Meet & Greet Service for incoming, outgoing, and connecting passengers. When departing or entering a nation, our airport greeters are there to help with your bags, customs, and more.
VIP Terminal Service at Baltimore/Washington Airport (BWI):
Relax in private luxury as you wait for your flight out of BWI/DCA with our VIP terminal service. BWI Airport's VIP Terminal provides its guests with first-class services such a kitchen, bar, bathrooms, Wi-Fi, and a comfortable lounge stocked with newspapers and magazines.
Shuttle Service from/to Baltimore/Washington Airport (BWI):
Do you need a little break? Therefore, I suggest that you schedule high-end airport transportation in advance. You can relax while your driver handles the complexities of city driving and parking. Don't give up if you get lost in the city or can't find a parking spot. You may relax in the knowledge that our chauffeur is multilingual.
airssist Airport Concierge Services at Baltimore/Washington Airport (BWI):
airssist is the only airport concierge service that operates on a global scale. If you frequently fly out of Baltimore/Washington Airport (BWI), you should think about signing up with airssist. our airport concierge services provided will make you flying more pleasant for passengers.
Top Hotels in Maryland for Business & Corporate Travelers
The Hotel at The University of Maryland
Four Seasons Hotel Baltimore
The Ritz-Carlton, Tysons Corner
Kimpton Hotel Monaco Baltimore
The Westin Annapolis
The Watergate Hotel Georgetown
Live! Casino & Hotel Maryland
The St. Regis Washington, D.C.
Hilton Baltimore Inner Harbor
Bethesda Marriott Suites
Top Rated Attractions In Maryland, US
National Aquarium
Chesapeake Bay Maritime Museum
Ocean City Boardwalk
Assateague Island National Seashore
Antietam National Battlefield
Fort McHenry National Monument and Historic Shrine
Maryland Science Center
Historic St. Mary's City
Annapolis City Dock
Harpers Ferry National Historical Park
airssist, a service that helps people book flights, is highly recommended. Make the most of your time in Maryland by following these tried-and-true recommendations. Contact us !