Your Guide To Manchester, England
Manchester is one of England's most well-liked business and vacation destinations thanks to its rich industrial history, incredible art and architecture, fantastic athletic past, and other noteworthy landmarks and attractions. Manchester often referred to be the second city in England, is home to sizable libraries, top-notch museums, and vibrant neighborhoods. The city's old streets, which are studded with notable sites, contrast beautifully with the modern skyline.
Top industries:  Manufacturing, Technology, Logistics, ecommerce, and Finance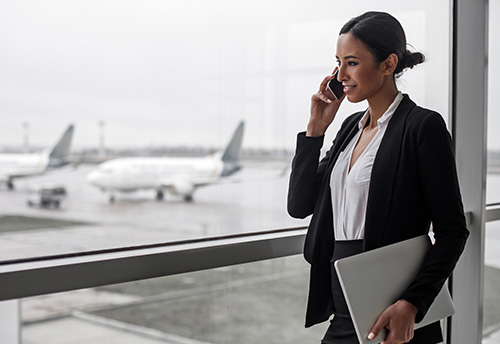 Manchester Overview
Greater Manchester, England's city of Manche552,000 People were living there. The Cheshire Plain, the Pennines, and Salford, a nearby city, form its southern, northern, and eastern borders. The Greater Manchester Built-up Area, which has a population of 2.87 million, is made up of the two cities and the nearby towns. It's one of the most populated conurbations in the UK.
Manchester derives its name from the Latin word Mamucium or its derivative Mancunio, and its inhabitants are still known as Mancunians.
(Mamucium: is a former Roman fort in the Castlefield area of Manchester in North West England).
Why Manchester Is Predicted To Become The Next Big Business Hub?
Manchester offers a business haven in a city where resources are abundant and expenses are reasonable. Some of the city's most prosperous SMEs were interviewed the ed by the approved index, and they shared why they decided to establish their companies in Manchester and why they believe other companies should do the same. Manchester has a long history of fostering industry and creativity, and as the site of the industrial revolution and the invention of the computer, it's currently ripe with commercial opportunities.
Business Exhibitions & Events That Happens In Manchester
E-Commerce North Summit
Type: Business Services
Yearly Date: 18 April
BIBA Conference
Type: Banking and Finance
Yearly Date: 10 – 11 May
Development Management Update
Type: Business
Yearly Date: 12 September
Marketing SHOWCASE
Type: Entertainment and Media
Yearly Date: 25 April
IRMS Conference
Type: Business
Yearly Date: 14 – 16 May
CIO Inspired Summit
Type: IT and Technology
Yearly Date: 27 April
Greater Manchester Business Fair
Type: Business
Yearly Date: 06 July
Are you Traveling To Manchester For A Business Trip?
Manchester International Airport
Airport Code: (IATA: MAN, ICAO: EGCC)
Airport Name: Manchester International Airport
Location: Ringway, Manchester, England
of Terminals: 3 Terminal and Cargo Terminal
Distance from City: 13.9 Kilometers
Manchester International Airport is located near Ringway, Manchester, England. In terms of passenger volume, it was the 3rd busiest airport in the United Kingdom and the busiest airport outside of London. The airport has 3 passenger terminals, and a cargo terminal, and is the only airport in the UK with two runways that are longer than 3,280 yards (2,999 meters). Manchester Airport is the 13th busiest airport in the world with 199 destinations served throughout its 1,400 acres of land and 560 hectares of airspace.
Business Facilities at Manchester International Airport "MAN"
Various Airport Lounges
Conference Center
Hotels with Business Amenities
Free Wi-Fi Is Available for Up To 60 Min In All Terminals
Meet & Greet Service at Manchester International Airport "MAN"
We understand that taking full advantage of your business trip to Manchester and not stressing about long queues, heavy luggage, security checks, or terminal location is much more vital. Get ready for a quick and convenient business trip to Manchester with our dedicated Manchester International Airport "MAN" support.
Forget Airport Queues
Fast Track
MAN's Airport Lounges Access
Airport Greeter
Dedicated Porter Service.
Buggy Transportation
VIP Terminal Service at Manchester International Airport "MAN"
At Manchester International Airport, you have the option of using the Private Lounge/VIP Terminal, which allows you to skip the lengthy queues at customs, immigration, and security checks. With no lines or tedious airport processes, comfort and pleasure are the main goals of using VIP terminals. You can use airssist to gain access to private rooms for CEOs, VIP business travelers, and significant passengers if you need to stay at MAN airport for a longer period for a meeting or conference.
Tarmac Transfer
Pleasant Waiting Area
Latest Magazines
Bureau Services (TV, Workplace, Printing Services, Copying, And Wi-Fi)
Private Conference Room
Chauffeured Transportation Services From/To Manchester International Airport "MAN"
You will be driven to MAN airport by airssist Airport Limo Service in the most elegant, magnificent, and safe black cars. We're here to ensure that you travel in luxury and style, whether it's a one-day trip to/from the MAN airport or a multi-day journey. Our multilingual drivers and limo service offer a fantastic and distinctive experience with a wide range of high-end vehicles to choose from.
Why VIP Concierge Services Are Important at Manchester International Airport "MAN"
A VIP concierge service may be necessary for any business trip to Manchester, and Manchester International Airport is no exception. These services are designed to handle every part of your business trip to Manchester, giving you more time and space to focus on your work.
They can organize the schedule and every other aspect of your business trip to Manchester. Therefore, if you want to have a seamless and stress-free business trip to Manchester, reserving an airssist VIP concierge service can be an essential part of your plans. inquire now!
Top Hotels in Manchester for Business & Corporate Travelers
Travelodge Manchester Central
Dakota Manchester
Hotel Brooklyn
The Edwardian Manchester
Hotel Gotham
Clayton Hotel Manchester Airport
Top Rated Attractions In Manchester, England, UK
Canals of Castlefield
Science and Industry Museum
Imperial War Museum North
Manchester Cathedral
Mary's Catholic Church
Make your business trip to Manchester as easy as you can if you want to maximize your time and enjoy your travels. The VIP airport concierge services from airssist may help with luggage handling, customs clearance, car rentals, and accommodation options. All of these items make traveling easier and enable you to arrive at your location composed and prepared for business.