Business Trip to Madrid
The sun-kissed streets of Madrid beckon as you step off the plane and into the bustling airport. You can feel the excitement building within you as you realize that this isn't just any ordinary trip – you're here for business, and the possibilities are endless. As you make your way through the city's winding streets, you can't help but be struck by the vibrant energy that pulses through every corner. The sound of music and laughter fills the air, and the tantalizing aroma of Spanish cuisine wafts towards you from every direction. You know that the days ahead will be filled with meetings, negotiations, and hard work, but for now, you allow yourself to revel in the thrill of being in this vibrant and captivating city. Welcome to Madrid, where business and pleasure seamlessly intertwine.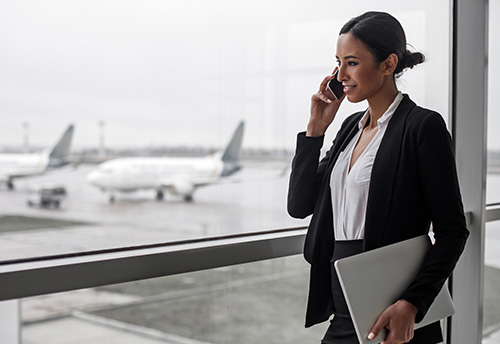 More About Madrid
Madrid is the capital and largest city of Spain, located in the center of the country. It is known for its rich history, stunning architecture, world-class museums, and lively nightlife. The city boasts a population of over 3 million people, making it the third-largest city in the European Union.
One of the most iconic landmarks in Madrid is the Royal Palace of Madrid, which was built in the 18th century and is the official residence of the Spanish royal family. Another popular attraction is the Prado Museum, which houses an extensive collection of European art from the 12th to the 20th century, including works by Goya, Velázquez, and El Greco.
Why Do So Many People Think Madrid Will Grow Into A Major Business Hub?
Madrid is already a thriving business hub, with a highly skilled workforce, a strategic location in the heart of Spain, and a significant presence in industries such as finance, technology, and telecommunications. However, many people believe that Madrid has the potential to grow even further and become an even more important player in the global business landscape.
One reason for this is the city's continued investment in infrastructure and innovation, with a focus on creating a more sustainable and connected urban environment. Madrid has already made significant progress in this area, with the expansion of its metro system, the implementation of bike-sharing schemes, and the development of new smart city technologies.
Business Exhibitions & Events That Happen In Madrid
FITUR
Type: International Tourism Trade Fair
Date: January 19-23
ARCOmadrid
Type: International Contemporary Art Fair
Date: February 23-27
E-Show Madrid
Type: Digital Marketing and E-commerce Expo
Date: April 6-7
Expofranquicia
Type: International Franchise Fair
Date: April 21-23
Feria de Madrid
Type: International Trade Fair for Industrial Technology and Innovations
Date: May 24-27
Madrid Auto
Type: International Motor Show
Date: May 27-June 5
Are you Traveling To Madrid For A Business Trip?
Business travelers will be pleasantly astonished by what they find in Madrid. The city's long history has converted it into more than just a global financial center; it is also home to innovative cuisine and art forms. Follow these suggestions to make the most of your business trip to Madrid.
Adolfo Suárez Madrid–Barajas Airport
Airport Code: (IATA: MAD, ICAO: LEMD)
Airport Name: Adolfo Suárez Madrid-Barajas Airport
Location: District of Barajas, Madrid
of Terminals: 4 Terminal
Distance from City Center: 13 kilometers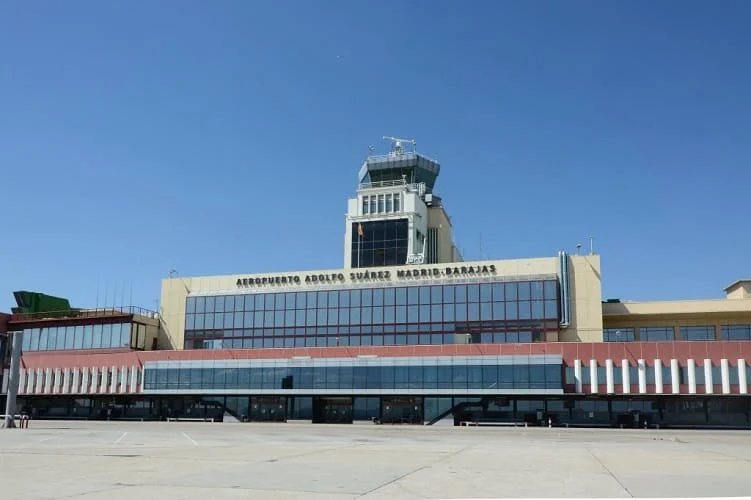 Business Facilities at Adolfo Suárez Madrid–Barajas Airport
VIP lounges
Meeting rooms
Business center with workstations and printers
High-speed Wi-Fi
Charging stations for electronic devices
Currency exchange services
ATMs
Mail and courier services
Duty-free shopping
Restaurants and cafes
Meet and Greet at Madrid International Airport
airssist VIP Meet & Greet Service is available to all travelers at Madrid Airport. Our airport greeters are here to assuage your travel anxiety and have received training in the finer points of customer service. These luxury places are accessible to those who use the airssist meet and greet service.
VIP Terminal Service at Madrid International Airport
While you wait for your flight to leave Madrid Airport, feel free to use our VIP terminal service. The lobby of our private terminal at MAD has workstations, meeting rooms, restrooms, wireless internet access, and a business center. It also has periodicals and newspapers.
Shuttle Service from/to Madrid International Airport
An obligation of airssist's service is chauffeured luxury transportation to airports. He is a bilingual chauffeur who speaks both languages. We will carry you in luxury and comfort whether you need an airport transfer, a day transfer, or interstate transportation. Our chauffeur for the limousine will wait while you unwind inside.
airssist Airport Concierge Services at Madrid International Airport
airport concierge services of airssist are available to travelers at Madrid International Airport. If you frequently fly out of Madrid International Airport, sign up for airssist. Airport check-in and boarding times will be shortened thanks to airssist's first-rate concierge services.
Top Hotels in Madrid for Business & Corporate Travelers
Gran Meliá Palacio de los Duques
Hotel Ritz Madrid
InterContinental Madrid
NH Collection Madrid Eurobuilding
AC Hotel Recoletos by Marriott
The Westin Palace, Madrid
Gran Hotel Inglés
Hotel Villa Magna
Hotel Wellington
ME Madrid Reina Victoria by Meliá
Top Rated Attractions In Madrid
Royal Palace of Madrid
Prado Museum
Retiro Park
Plaza Mayor
Puerta del Sol
Gran Vía
Mercado de San Miguel
Temple of Debod
Thyssen-Bornemisza Museum
Reina Sofia Museum
Santiago Bernabeu Stadium
Almudena Cathedral
If you have any demands during your business travel to Madrid , contact airssist airport concierge service. Please contact us!