Your Guide to London, UK
A Business trip to London can be a great experience for you & your company. By attending a conference or networking event in London, you can meet with other business owners and expand your network. London is a great city to explore with tons of attractive sights and there Are plenty of business-related activities to keep you busy. Read more about our brief guide about your business trip to London, UK.
Top industries: Finance, Technology, Tourism, Tobacco.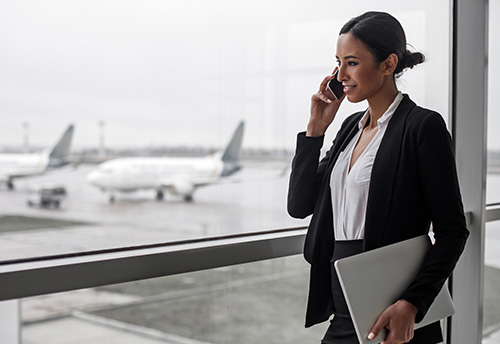 London Overview
The Big Smoke or London is a historical metropolis that has also made significant contributions to financial and technical advancements. With a population of just under 9 million, London is both the capital and largest city of both England and the United Kingdom.
The city of London, its historic center and financial hub is located on the river Thames in south-east England at the head of an estuary that extends 50 miles (80 KM) down to the north sea and has been a significant settlement for 2 Millennia.
London, one of the major global cities, has a significant impact on the fields of the arts, entertainment, fashion, commerce, finance, education, health care, media, science, and technology, as well as tourism, transportation, and communications.
Why London Is Predicted To Become The Next Big Business Hub?
The city is already an international center for finance and trade and it is forecast to continue growing in the coming years. London enjoys ideal weather, stunning architecture, and a diverse and vibrant culture. It is a world-class destination for both business travelers and leisure travelers.
London is establishing a reputation as a global artificial intelligence (AI) hub, with investors flocking to the city. And there are plenty of great events and exhibitions happening all the time.
The Most Well-Known Business Events & Exhibitions in London, UK
World Travel Market London
Type: Travel and Tourism
Yearly Date: 06 – 08  Nov
White Label World Expo
Type: Packing & Packaging
Yearly Date: 28 Feb – 01 Mar
Business Travel Show Europe
Type: Business Services
Yearly Date: 28 – 29 Jun
The PA Show
Type: Tech & Finance
Yearly Date: 01 – 02 Mar
"AMZ Summit" Amazon Pro Sellers Summit
Type: IT & Technology
Yearly Date: 28 Feb – 01 Mar
Chief Data & Analytics Officers
Type: IT & Technology
Yearly Date: 06 – 08  Feb
The Luxury Travel Fair
Type: Business Services
Yearly Date: 02 – 05 Nov
Facilities Management Forum
Type: Business Services
Yearly Date: 23 – 24 Jan
Future of HR & the Evolving Workforce Conference
Type: Business Services
Yearly Date: 18 Jan
Data Centre World
Type: Science & Business Services
Yearly Date: 08 – 09 Mar
London Is the Best City for Business for These 4 Reasons
Whatever you're looking for, London is the place to look. The British capital has become one of the most visited cities in the world for a variety of good reasons. However, residents of the multicultural metropolis also adore it. London welcomes an increasing number of enterprises each year. Here are 4 reasons for why any business, whether new or old, should give it some thought.
1. Have Access To A Talented, Varied Staff
It goes without saying that if you locate your company in a city with a population of 8.1 million, you will have access to a sizable pool of potential employees. London is unique among other major cities because of its diversity of ethnic groups. You can better understand each of your consumers thanks to workplace diversity, which can ultimately improve your financial performance.
2. Request Aid From The British Government
The U.K. is especially supportive of startups and expanding businesses, which attracts business people to the region. Financial aid can be obtained rather easily, for instance through the government-sponsored Start Up Loans program. R&D tax credits, capital allowances, and subsidized broadband are a few other programs you might use to lessen the tax load a new business must bear.
3. Establish New Connections And Attract Investment
A total of 205,352 new businesses were registered in London in 2016 alone, bringing the city's total number of businesses to almost 1.1 million. The city is also home to the greatest technological cluster in the EMEA area, according to recent CBRE data. As a result, networking possibilities abound in London.
There are numerous weekly planned gatherings and focused groups delivering workshops where you can pick up new knowledge and concepts from the collective wisdom.
4. Have Space to Expand and Wander
London is the ideal place to conduct business if you have to make a decision. It has all the proper employees, top-notch services, and a wide range of chances. London is even more than the sum of its parts when viewed as a whole. It serves as a bridge that connects you to other soldiers. It acts as a safety net to save you from falling. Most importantly, it serves as a ladder, allowing you to reach ever higher altitudes.
Are you Traveling To London on a Business Trip?
London offers a wide range of accommodations, dining options, and tourist attractions for corporate and business travelers. We give corporate travelers all the information they need, such as choices for transportation, airports, and more…
London Heathrow Airport "LHR"
Airport Code: (IATA: LHR, ICAO: WMO)
Airport Name: Heathrow International Airport
Location: Hillingdon, London, England, United Kingdom
of Terminals: 4 Terminal
Distance from City: 23 Kilometers
In 1929, Heathrow was established as a small airstrip but has since grown into a much larger airport. 23 kilometers west of the heart of London is where the airport is located. When it comes to international passenger traffic, it is the 7th busiest airport in the world and the 8th busiest airport in Europe.
Business Facilities at London Heathrow Airport "LHR"
Free Wi-Fi
Business Rooms for Meetings and Conferences
Upscale Business Lounges
Wellness Center
Eight Conference Spaces
Workstations
Meet and Greet Service at London Heathrow Airport "LHR"
At Heathrow Airport "LHR" using airssist Meet & Greet service might be a great way to relax and save time. Many businesses provide Meet & Assist services for travelers arriving and departing. However, our Meet and Assist team can assist you with making travel plans, Check-in, immigration, and customs formalities, as well as local information and recommendations.
VIP Terminal Service at London Heathrow Airport "LHR"
The VIP Terminal private lounges at Heathrow Airport "LHR" are the perfect indulgence whether you're traveling for work or leisure. At the VIP Terminal of the LHR airport, you can utilize our pre-bookable Private lounge service to unwind, eat, or catch up on work. You can use airssist to gain access to private rooms for CEOs, VIP business travelers, and significant passengers if you need to stay at LHR airport for a longer period of time for a meeting or conference.
Chauffeured Transportation Services From/To London Heathrow Airport "LHR"
At LHR airport, you'll be transported in the most opulent, spectacular, and secure black cars by airssist Airport Limo Service. We're here to make sure you reach your destination in opulence and style, whether you need transportation for a multi-day excursion or an interstate trip leaving from or arriving at the LHR airport. Our bilingual chauffeurs and limo service provide a terrific and unique experience with a large selection of elite cars to pick from.
Why VIP Concierge Services Are Important at London Heathrow Airport "LHR"
You can get the best lodgings, save time, bypass long queues, travel hands-free with porter services, and ride a buggy between terminals rather than walking to the four lengthy Heathrow terminals by hiring a VIP concierge service. All the logistics of your business trip to London can be handled by a VIP concierge service at London Heathrow Airport (LHR), including scheduling. So, if you're looking for a smooth and stress-free business trip to London airssist VIP concierge service is an essential part of your plans!
Top Hotels in London for Business & Corporate Travelers
Park Grand London Hyde Park
The Montcalm Royal London House
The Clermont
Park Grand Paddington Court
Leonardo Royal Hotel
Top Rated Attractions In London, UK
Warner Bros. Studio Tour London
Westminster Abbey
The London Eye
Tower of London
Buckingham Palace
A great way to make the most of your time and enjoy your travels is to make your business trip to London as simple as you can. With regards to luggage handling, customs clearance, car rentals, and housing alternatives, airssist's VIP airport concierge services are available to assist. All of these things improve your travel experience and let you get to your destination calmly and business-ready.