Your Business Guide to Lethbridge, Canada
Throughout southern Alberta, Lethbridge is the hub for commerce, finance, transportation, and industry. In the late 19th century, the city's economy grew thanks to the rise of drift mining for coal, and in the early 20th century, the city expanded its agricultural base.Half of the labor force is employed in the service industries (such as health care, education, and tourism), while the government is among the top five employers.
Lethbridge is home to two of the three colleges serving southern Alberta, and it is the only university south of Calgary in the province. The city is home to a wide variety of museums, theaters, and arenas where people can enjoy different forms of cultural expression.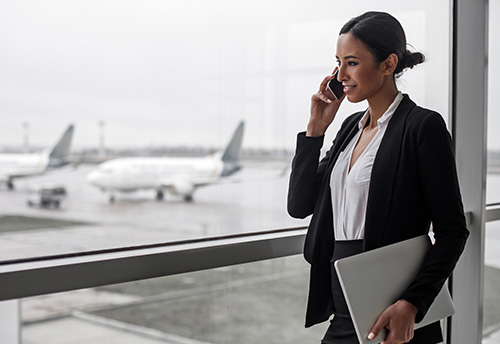 Overview About Lethbridge
The Canadian city of Lethbridge is located in the state of Alberta. Lethbridge is the fourth city in Alberta to have a population of more than 100,000 because of the municipal census. The Canadian Rocky Mountains, located nearby, help create a windy, warm, and dry environment in the city. On the Oldman River to the southeast of Calgary is the city of Lethbridge.
Why Lethbridge Becoming The Next Big Business Hub
The community's healthy mix of businesses contributes to the diversification of Lethbridge's growing economic base. Lethbridge provides a low-cost operating environment with savings in areas such as taxation, land, building, and transportation. The strong presence of two post-secondary schools and Lethbridge's rise as a prominent high-tech presence in Alberta were cited in a recent report by the Conference Board of Canada on Mid-Sized Cities.
The city is located near crucial highways and railways, which makes it easy for businesses to access resources and markets. In addition, the city has a dedicated business community and lots of support for new entrepreneurs.
Business Events and Exhibitions in Lethbridge 
Lethbridge Job Fair
Type: Business
Date:  15 Feb
BNI Elevate
Type: Business Networking Meeting
Date: 14 July
Organic Agronomy mini-conference
Type: Organic Agronomy
Date: 24 Feb
Wind Summit
Type: Technology
Date: March 9
Southern Alberta Economic Development Forum
Type: Business Development
Date: 30 Mar
BNI Platinum
Type: Business Networking Meeting
Date: 15 July
Traveling To Lethbridge For A Business Trip?
Lethbridge Airport, Canada (IATA: YQL, ICAO: CYQL)
Airport Code: (IATA: YQL, ICAO: CYQL)
Airport Name: Lethbridge Airport
Location: Lethbridge County, near Lethbridge, Alberta
Distance from City:  7.4  Kilometers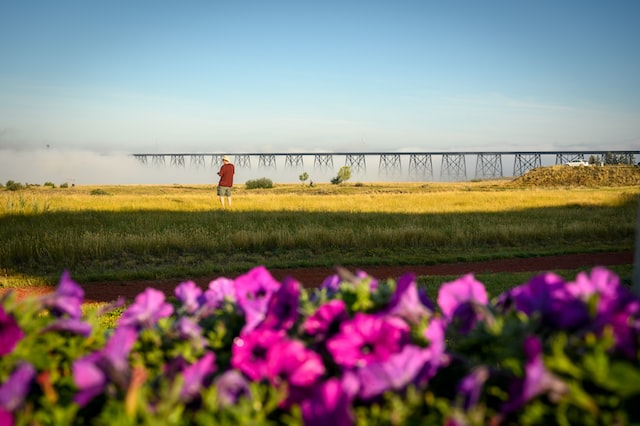 Lethbridge Airport, formerly Lethbridge County Airport, is 10–15 minutes by car from the city center and provides scheduled service to Calgary, Alberta. Nav Canada classifies the airport as an entry airport. At this airport, only general aviation aircraft carrying no more than 15 passengers can be processed by the CBSA. The airfield holds the Lethbridge International Airshow every two years.
Services & Business Facilities 
Free Wi-Fi in Public Terminal
Coffee Bar
Universal washrooms
Charging stations 
Airport Lounge
Meet And Greet Service at Lethbridge Airport "YQL"
Our airport Meet and Greet service at Lethbridge Airport has been improved to better match the ever-changing demands of today's global travelers. We're here to ensure that your upcoming business trip to Lethbridge is as relaxing and stylish as possible.
Chauffeur Transportation From/To Lethbridge Airport "YQL"
Travel in the utmost privacy and safety with airssist airport limo and chauffeur transportation. Whether you need a ride to or from one of Lethbridge's airports, a transfer within the city all day so you can see the many museums, galleries, and other attractions, or an early-morning interstate drive, we'll see to it that you get there in comfort and style. Book today!
What Is The Importance Of VIP Concierge Services at Lethbridge Airport
airssist's concierge services at Lethbridge Airport simplify airport processes so that passengers can skip long queues, ensure a productive and stress-free business trip to Lethbridge, and receive personalized assistance.
Top Hotel For Corporate & Business Travelers in Lethbridge 
Coast Lethbridge Hotel & Conference Centre
Best Western Plus Service Inn & Suites
Hampton Inn & Suites by Hilton Lethbridge
Wingate by Wyndham Lethbridge
Holiday Inn Express 
Top Rated Attractions In Lethbridge, Canada
Waterton lakes national Park
Nikka Yuko Japanese Garden 
Head smashed in Buffalo jump 
Henderson Lake Park
With the help of airssist's professional VIP airport concierge services for your business trip to Lethbridge, which expedites all airport processes and provides every imaginable comfort and luxury, you can make your business trip as stress-free and relaxing as possible. Book Now!